Vintage Art Deco Diamond Ring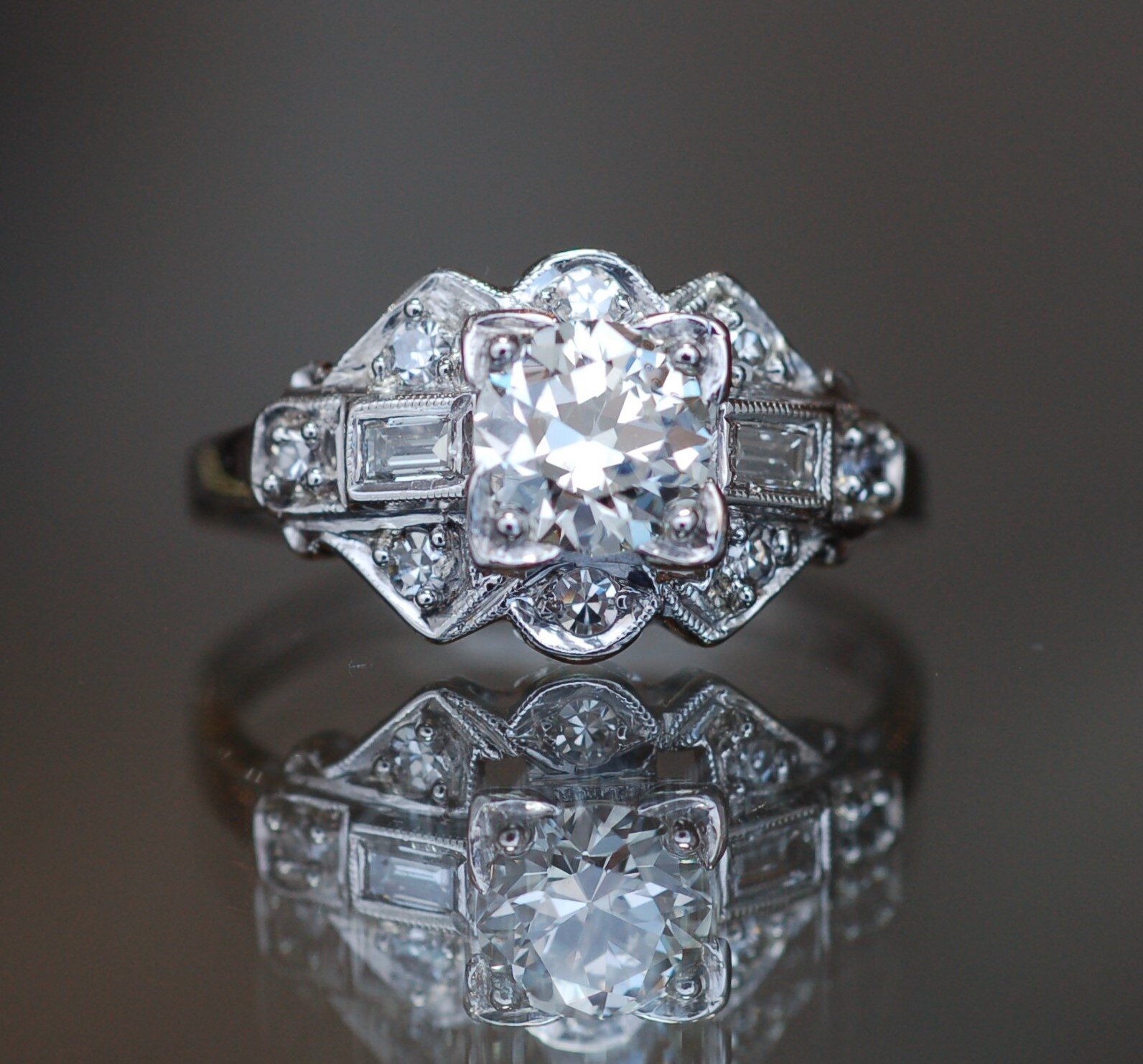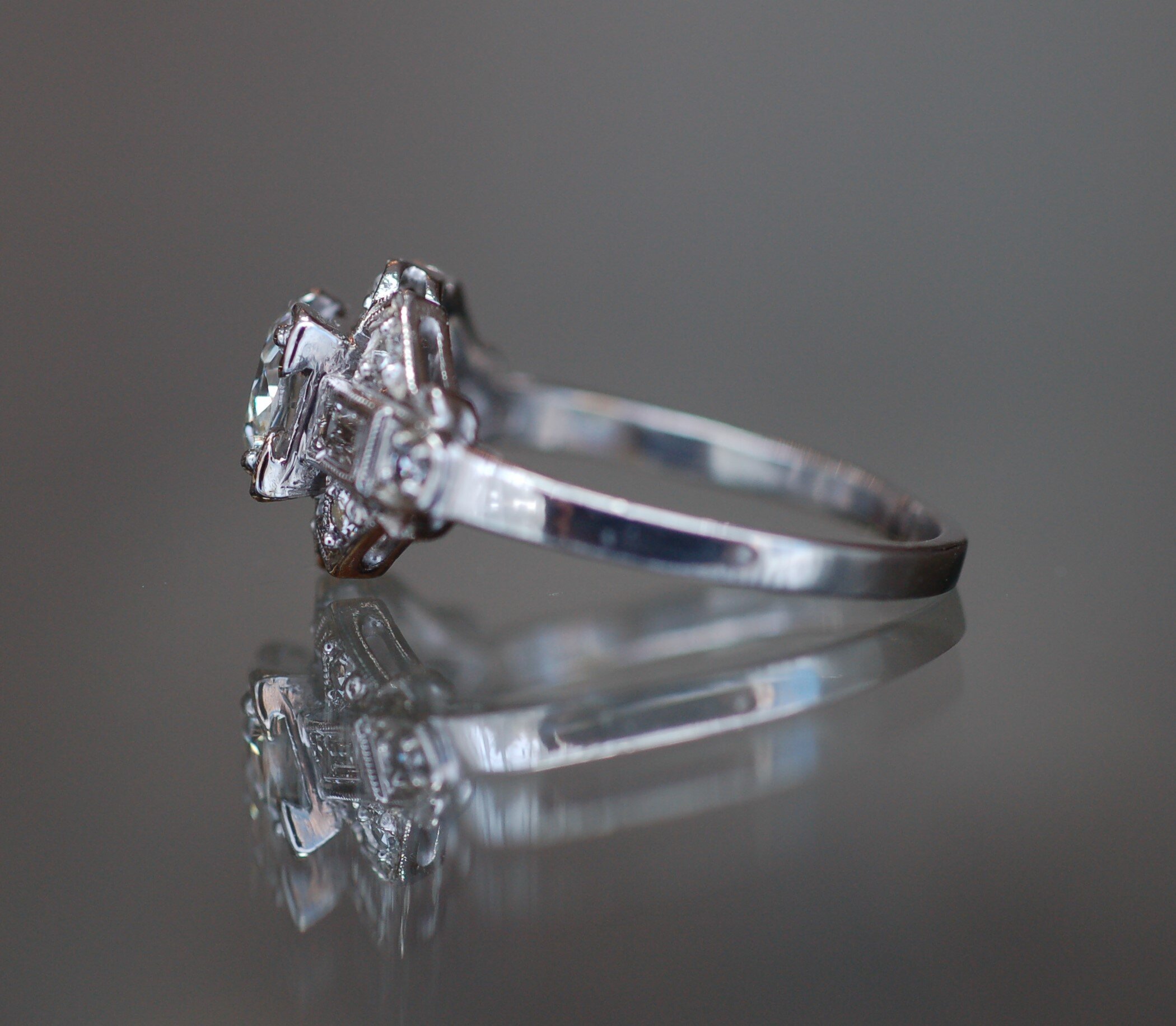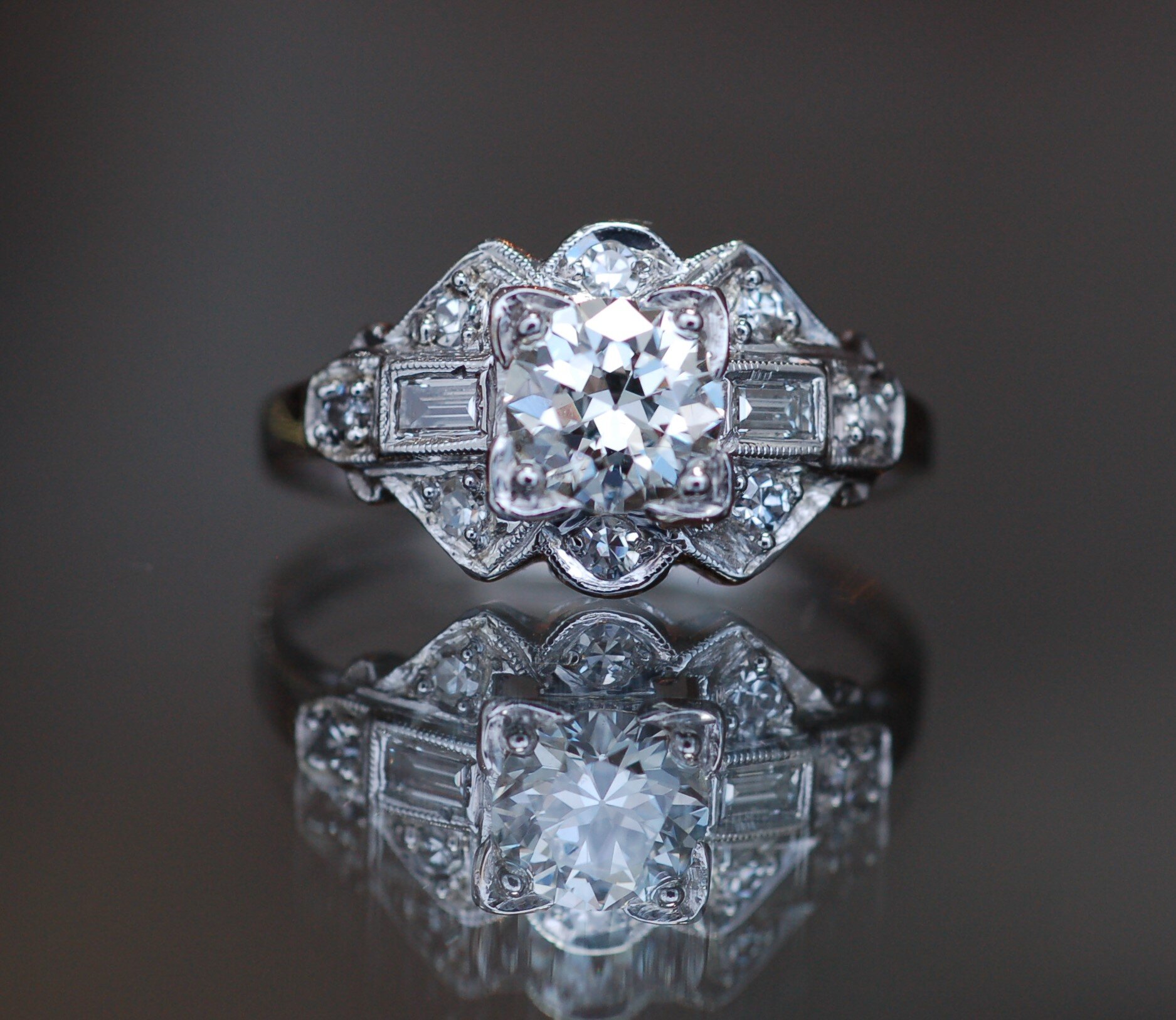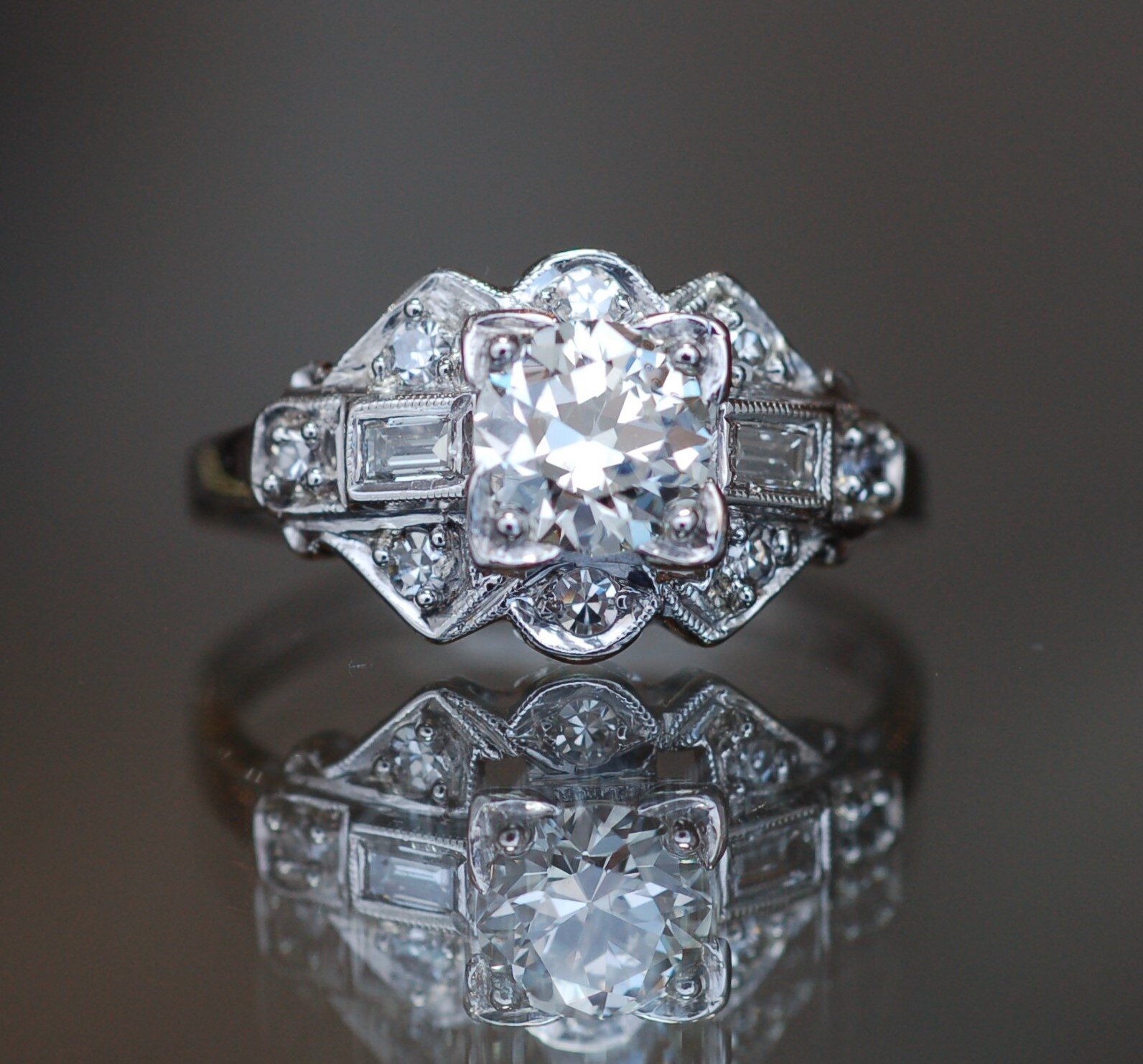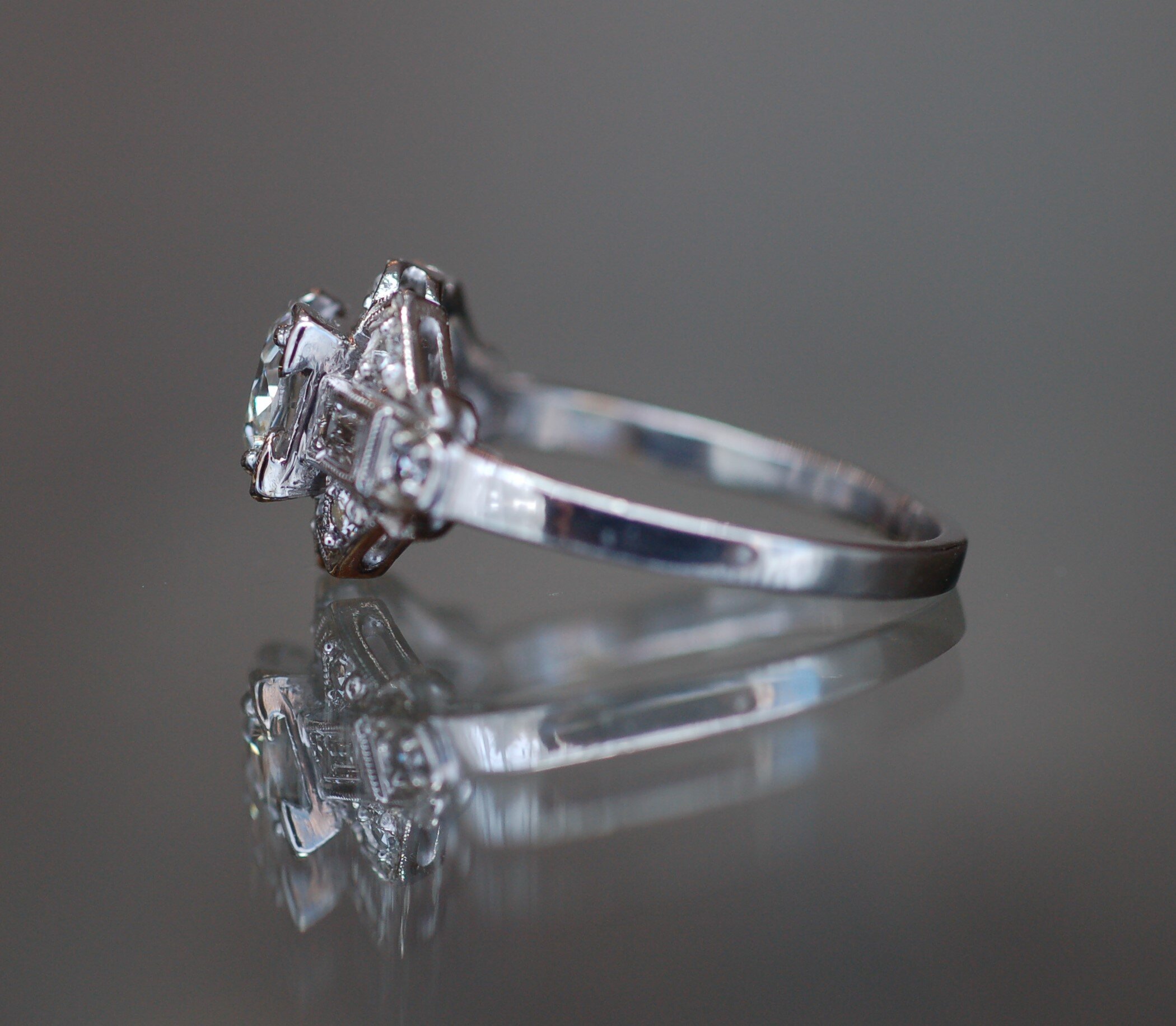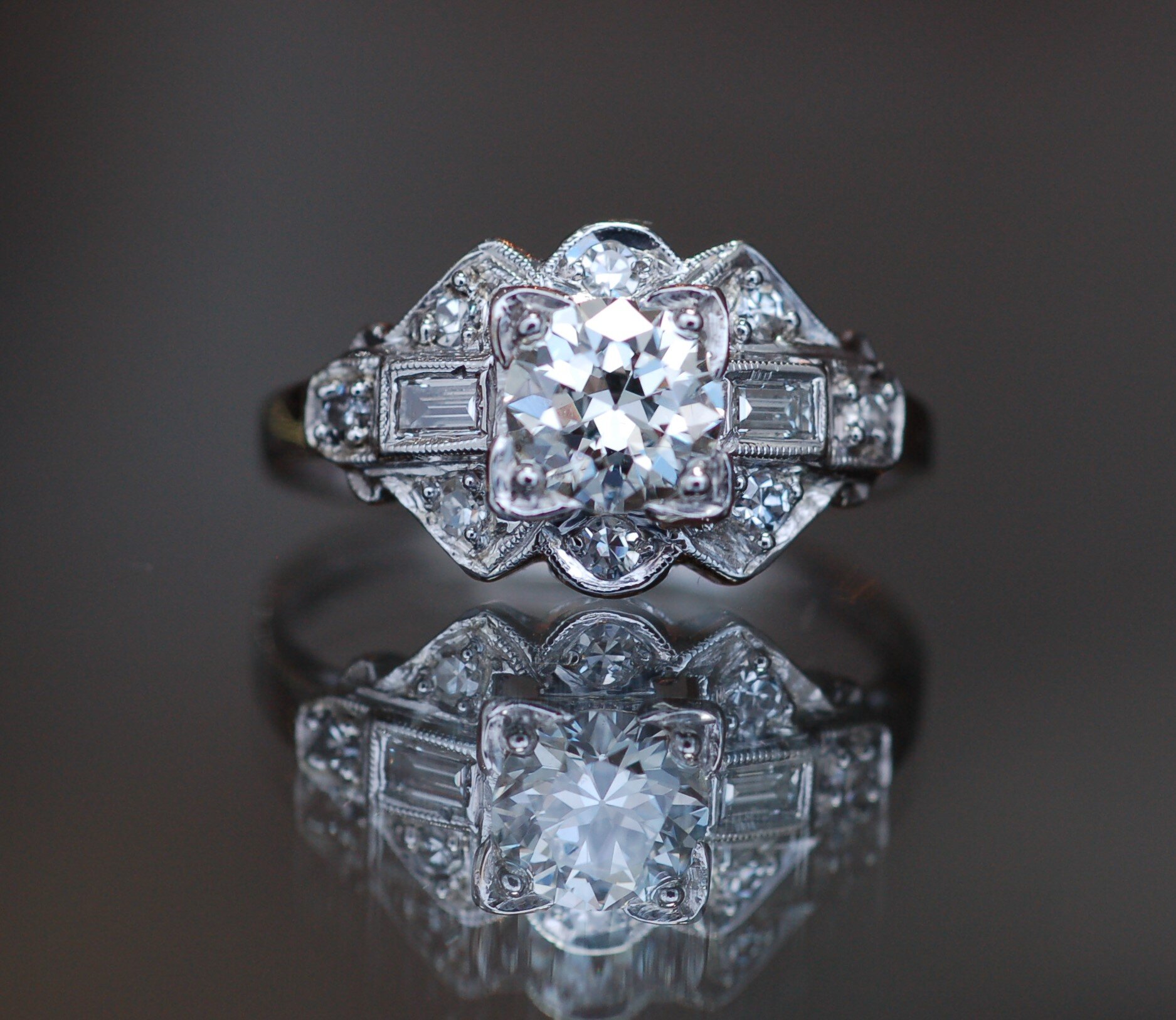 Vintage Art Deco Diamond Ring
Stunningly beautiful Art Deco 1930s diamond ring. This beauty could be your future heirloom engagement ring, or the most gorgeous right hand ring you'll ever have! It's sheer beauty and sparkle will keep you, and everyone else, mesmerized .
I call this type of ring a "glove ring" because it sits low to the hand and it's easy to wear with gloves. The low profile helps keep you from ripping medical gloves as they go on and off all day. Deco 30s might be the perfect choice for you!
This ring has been all retipped and refurbished to keep your diamonds safe and secure.
Comes with an independent third party appraisal.
Materials: Platinum, Transitional Cut Diamond center
Time Frame: 1930s Art Deco
Size ~5-7/8