Petite Vintage Deco 30s Ring 18k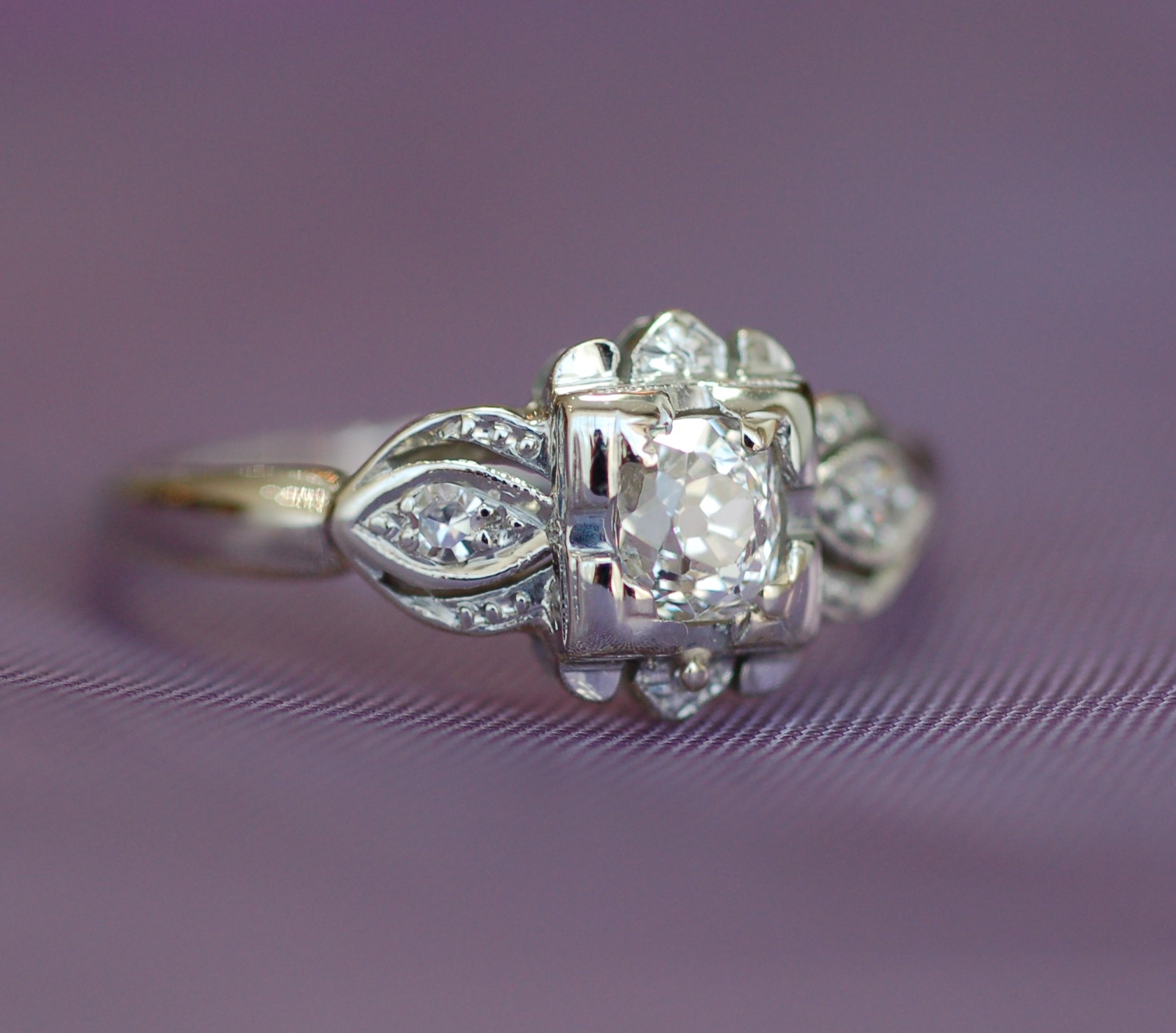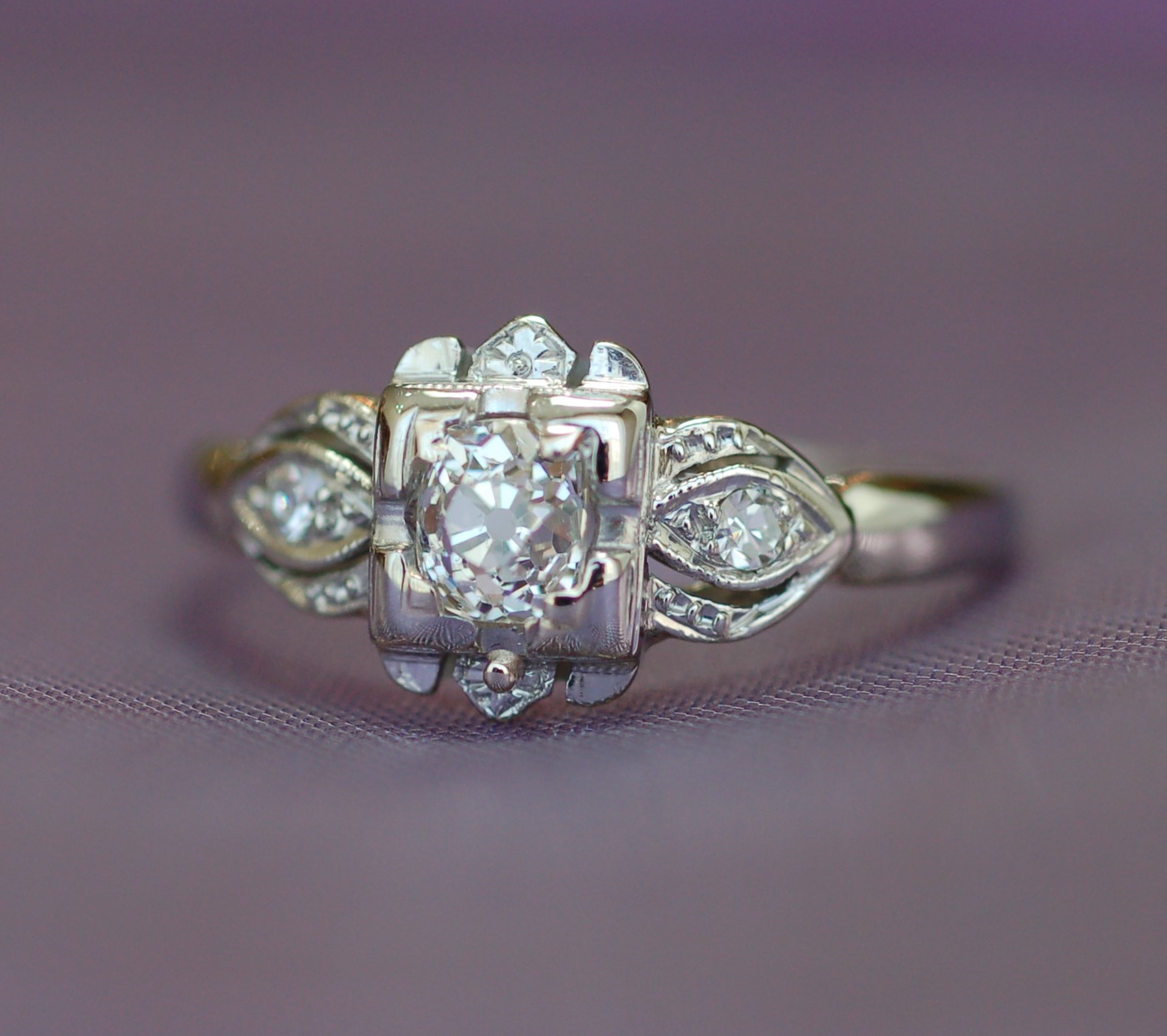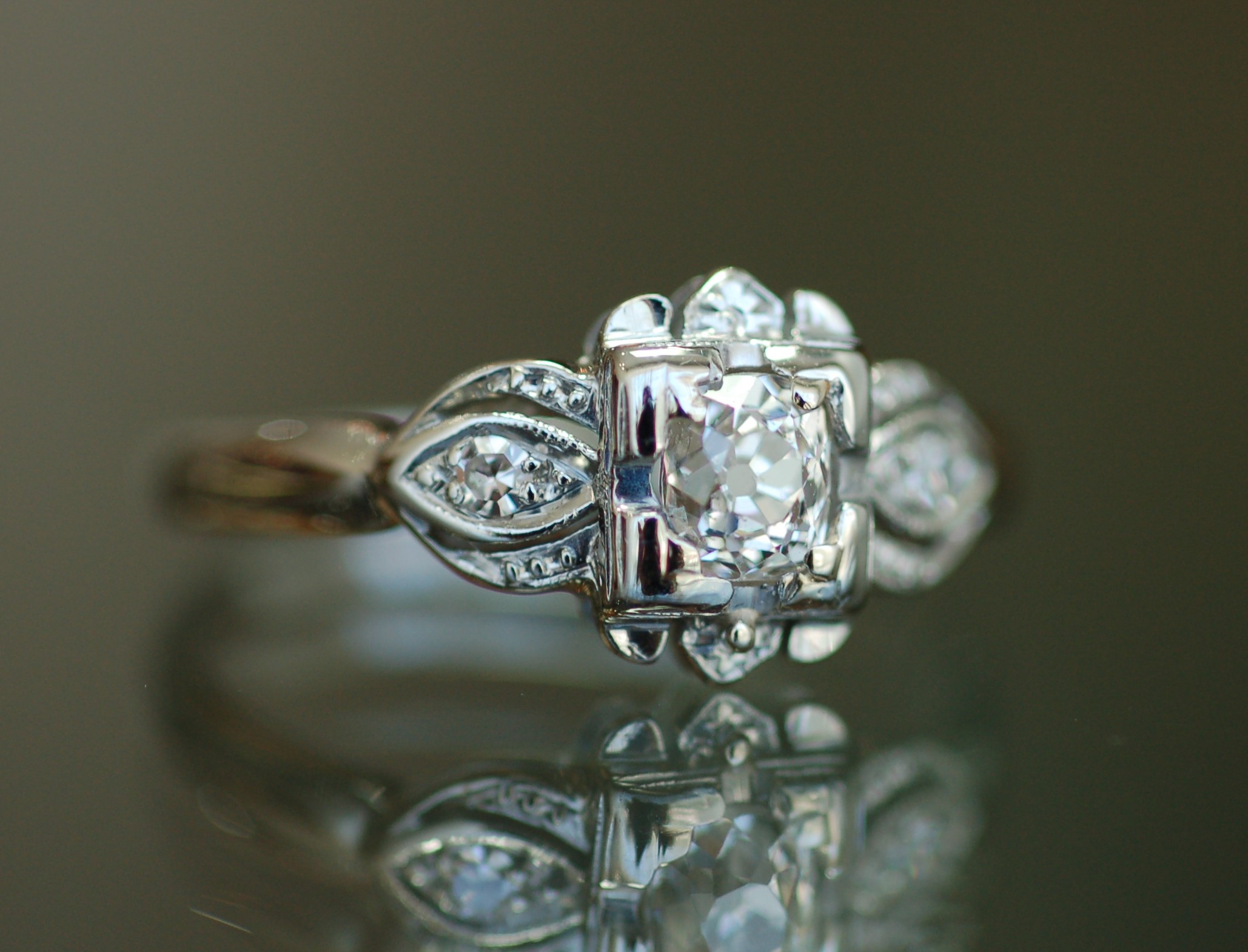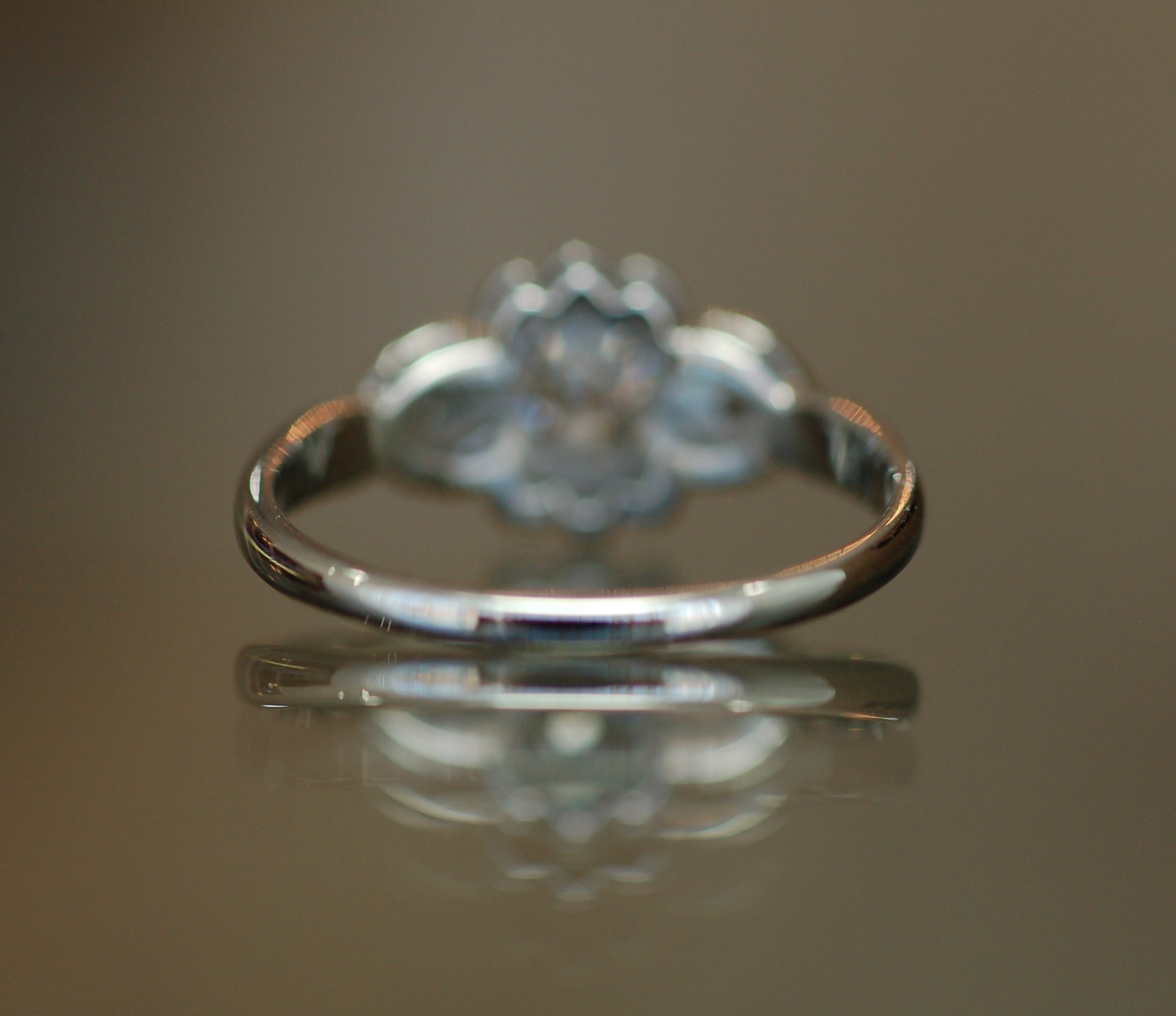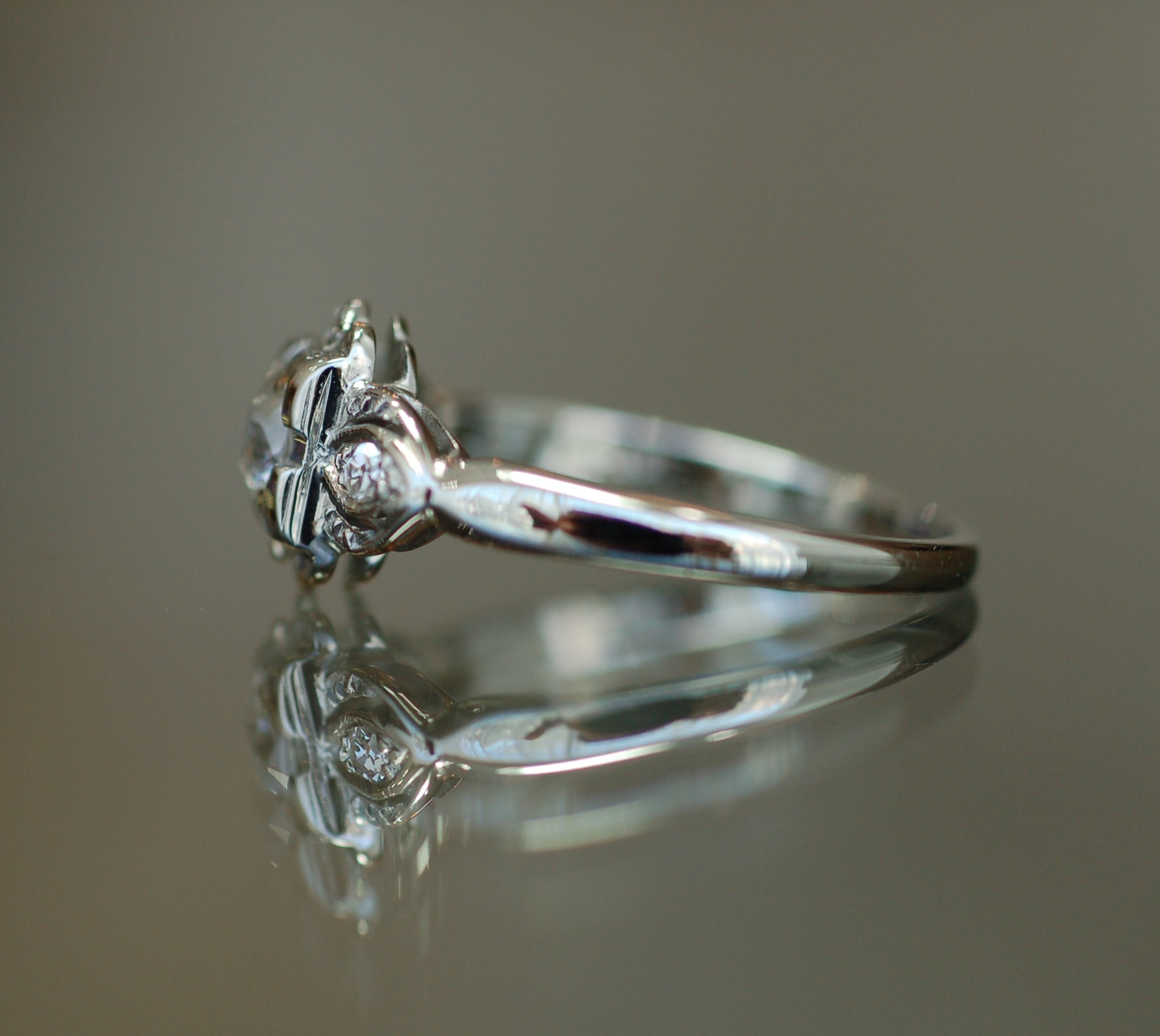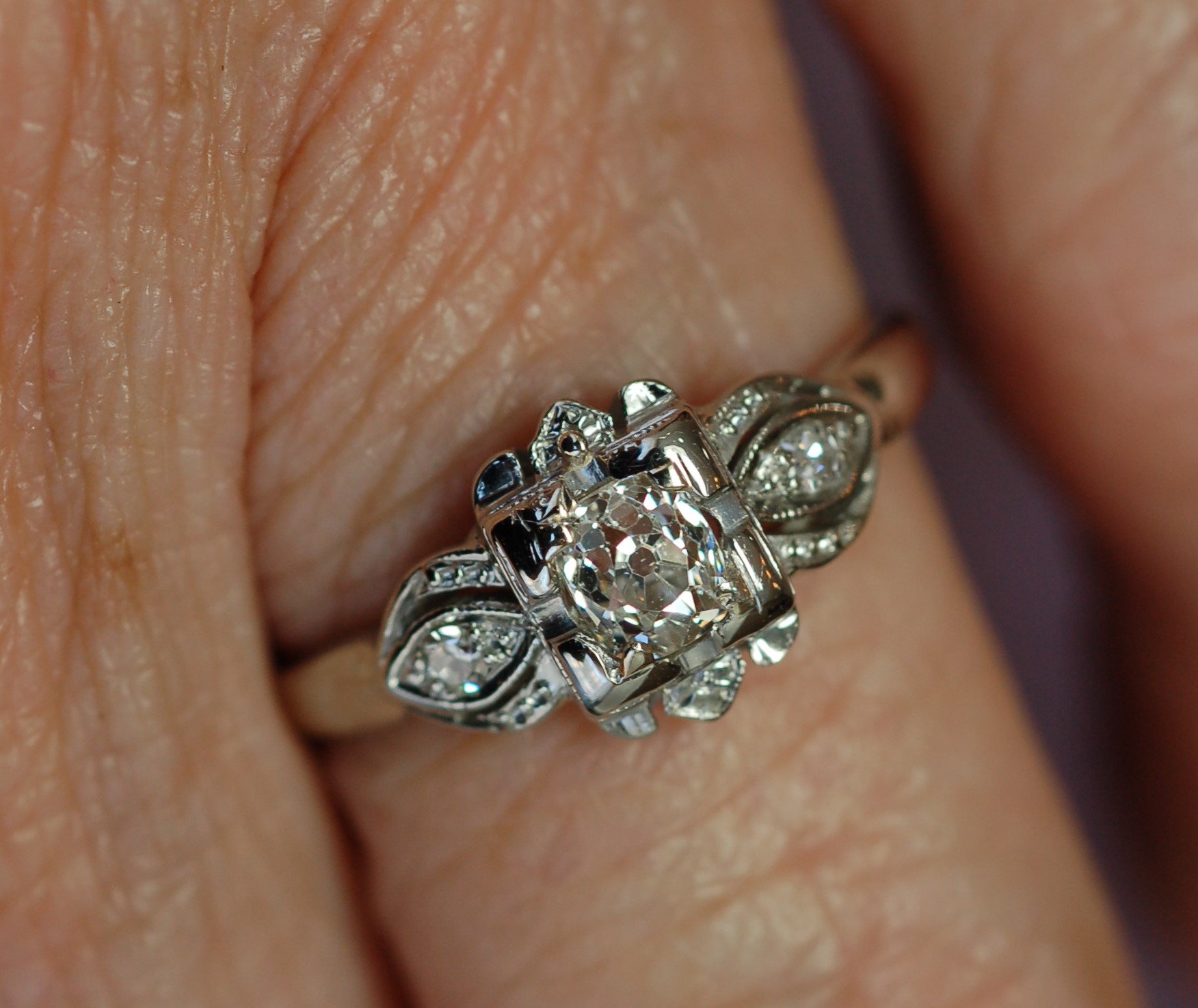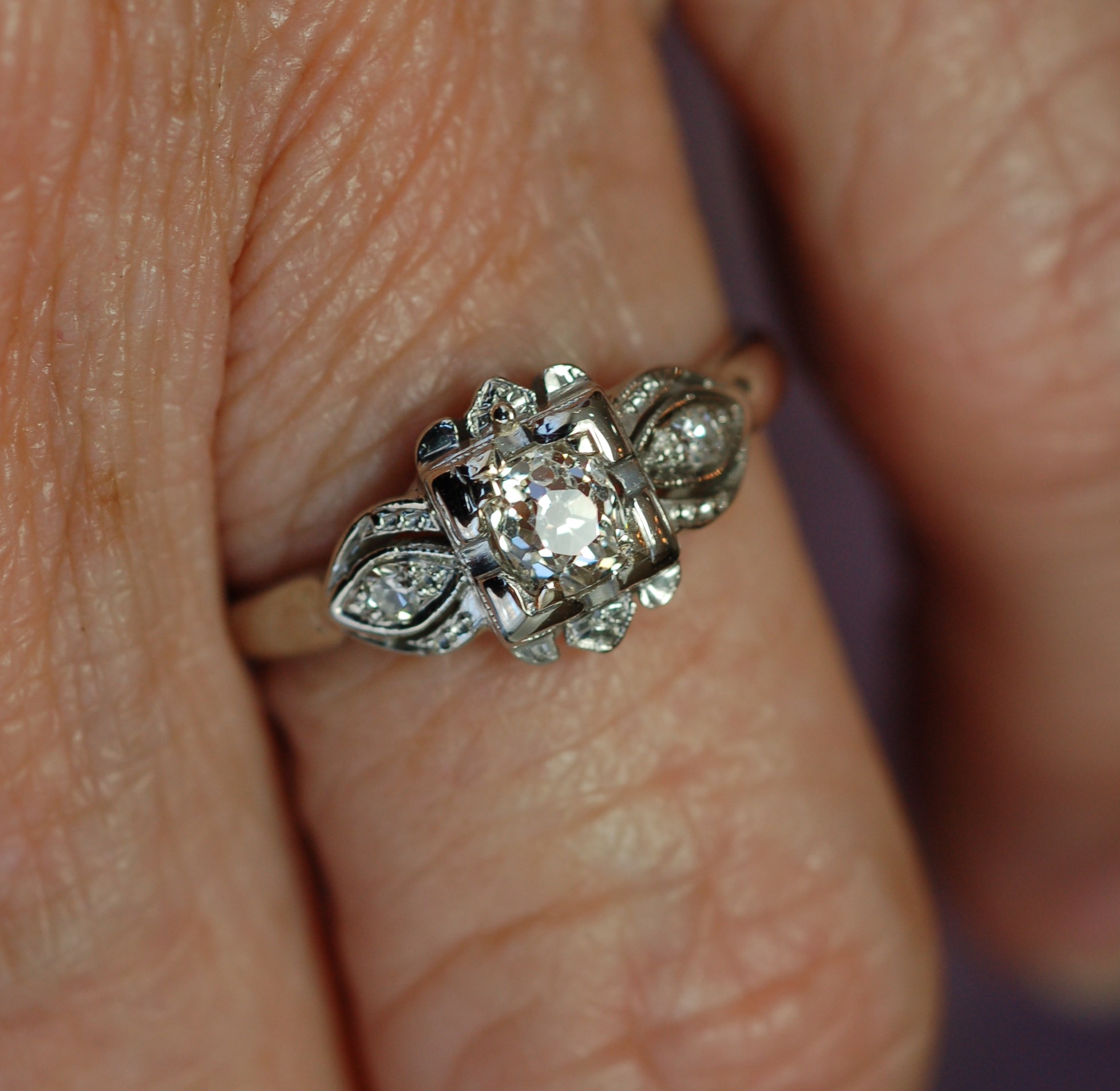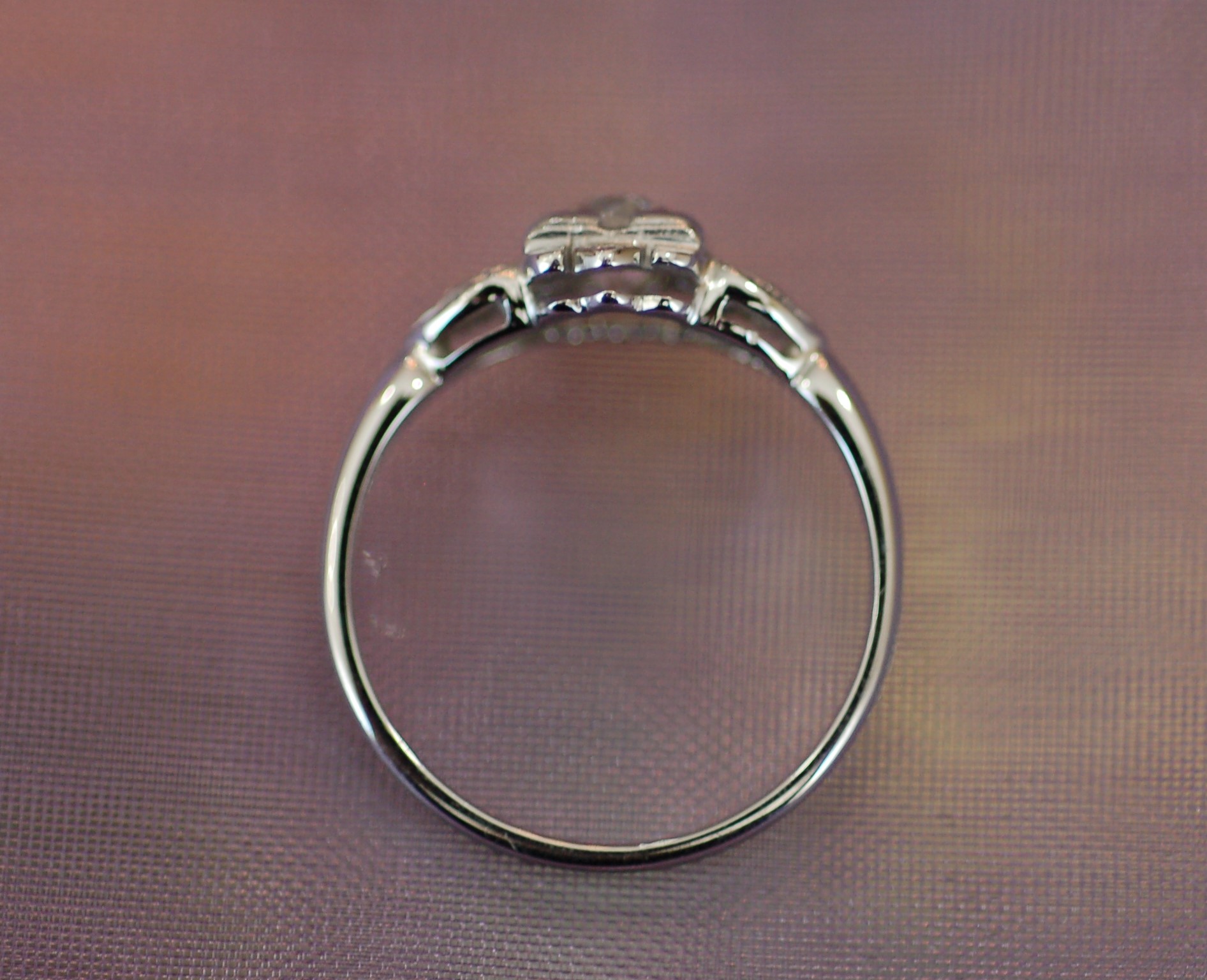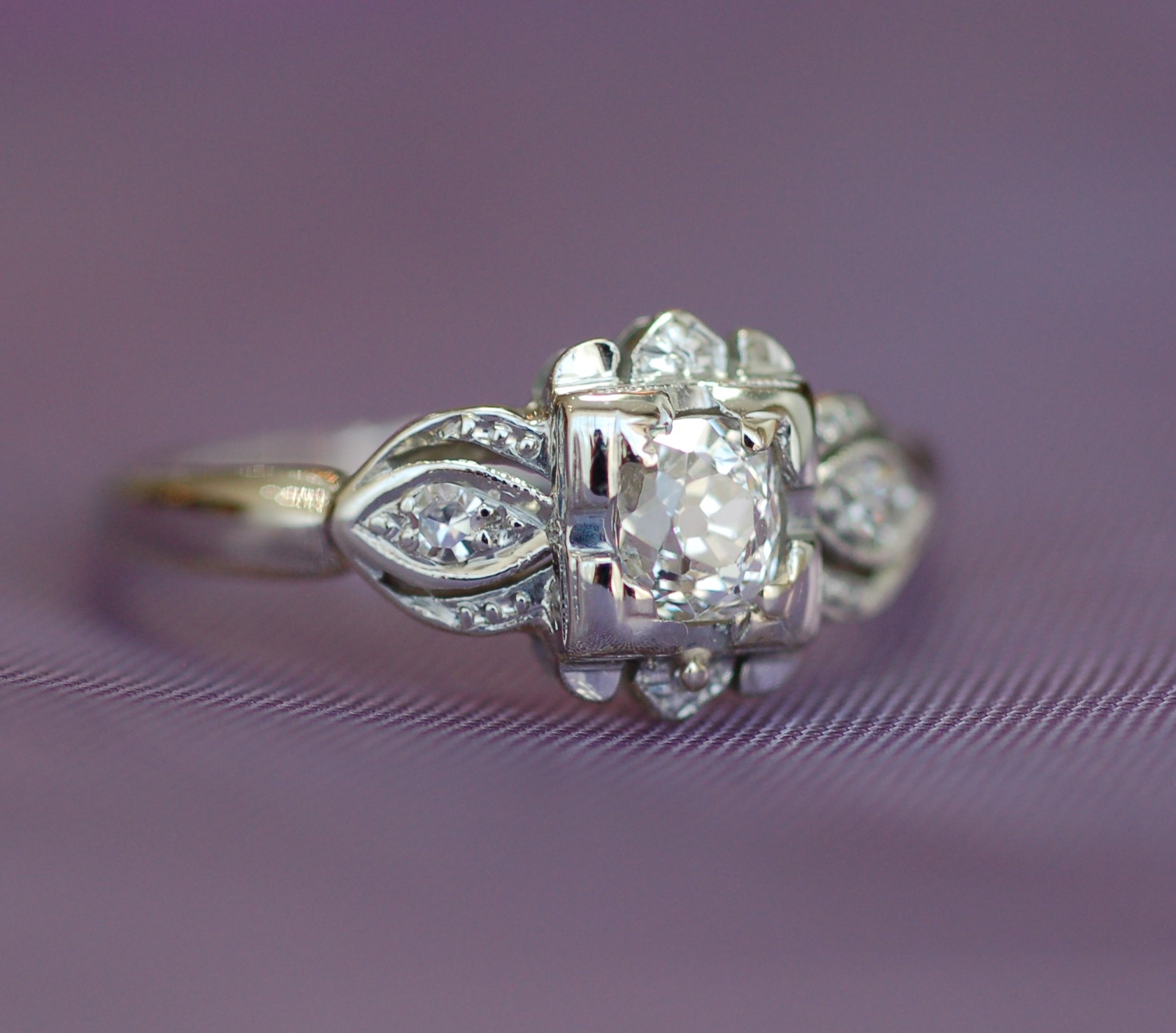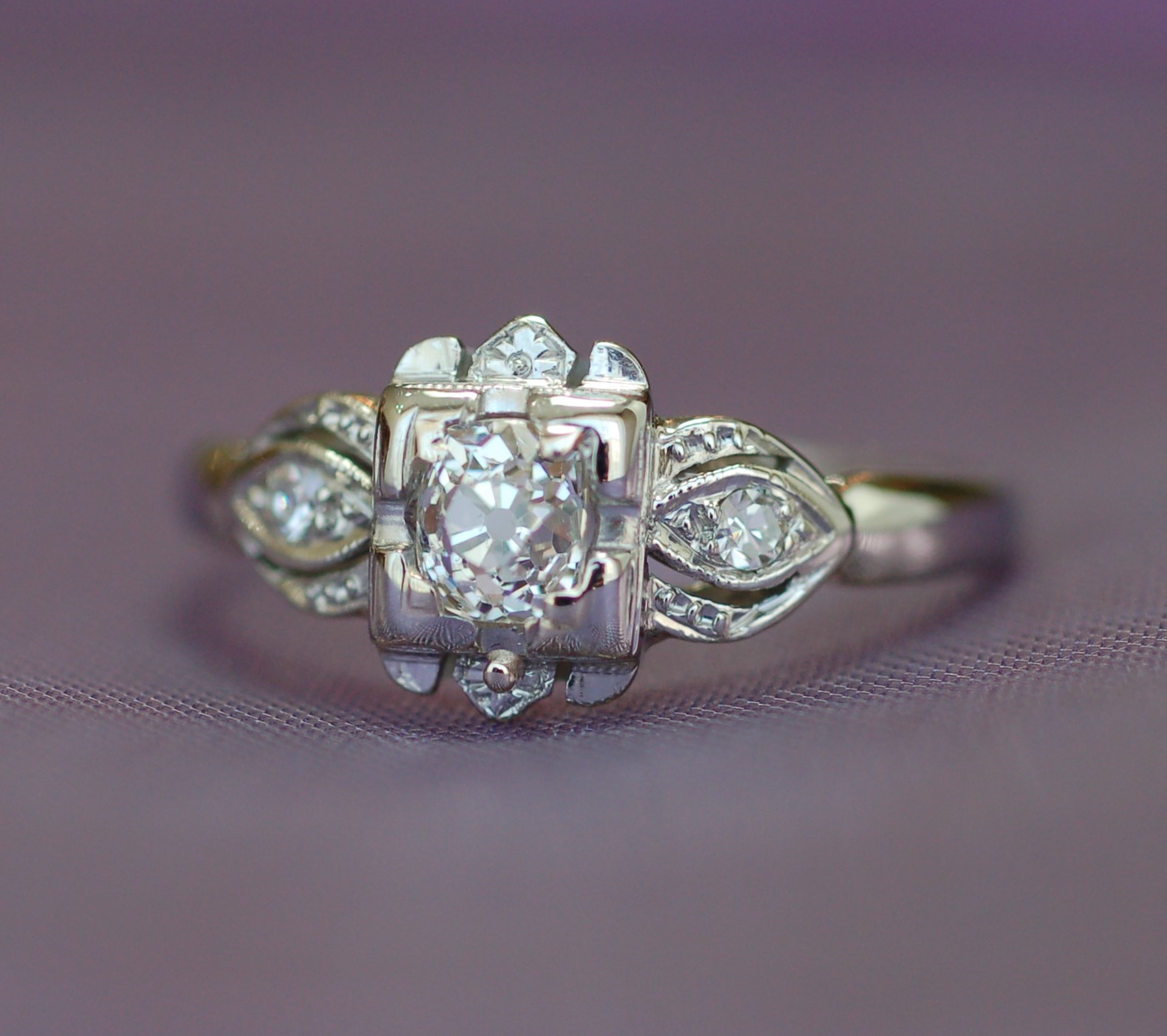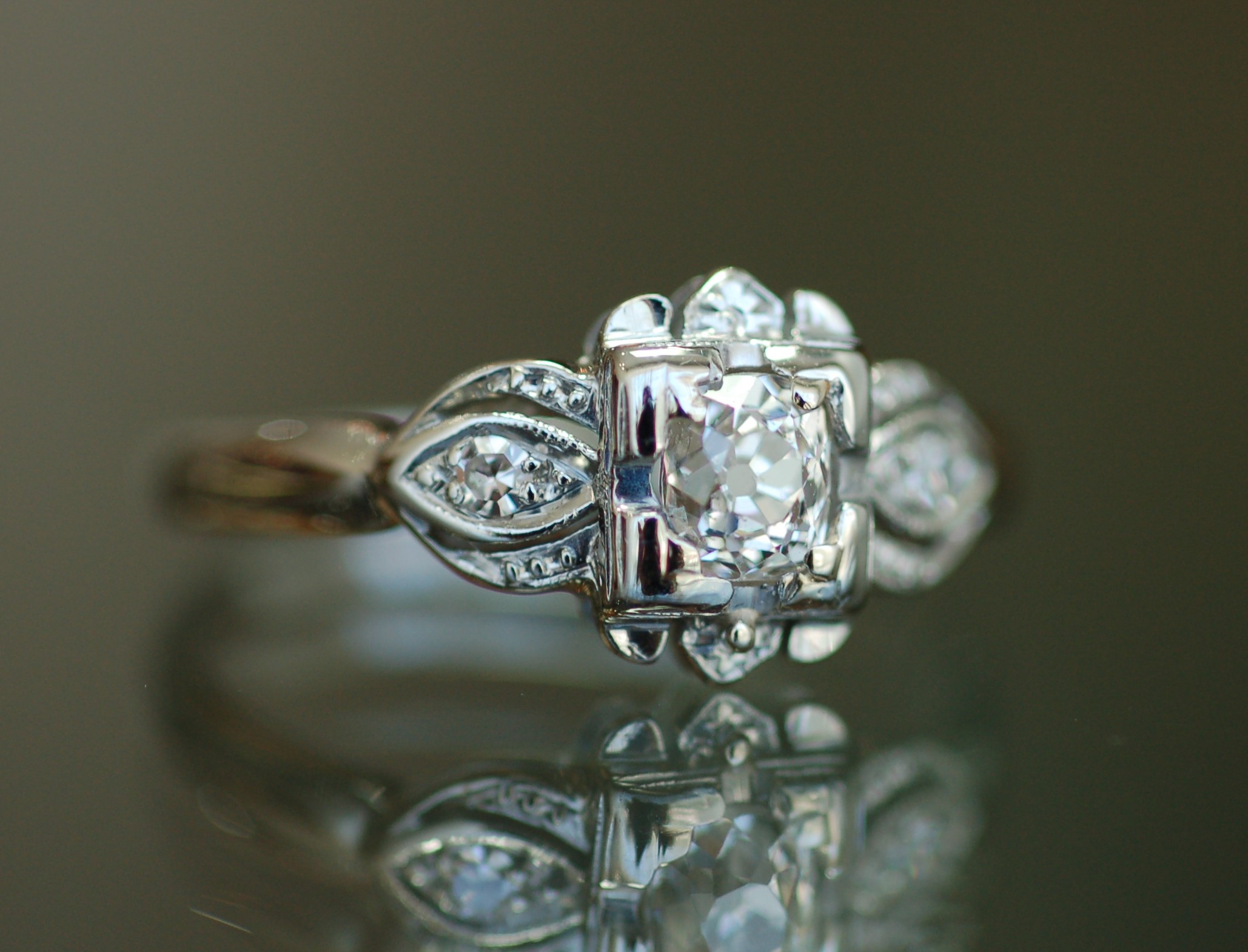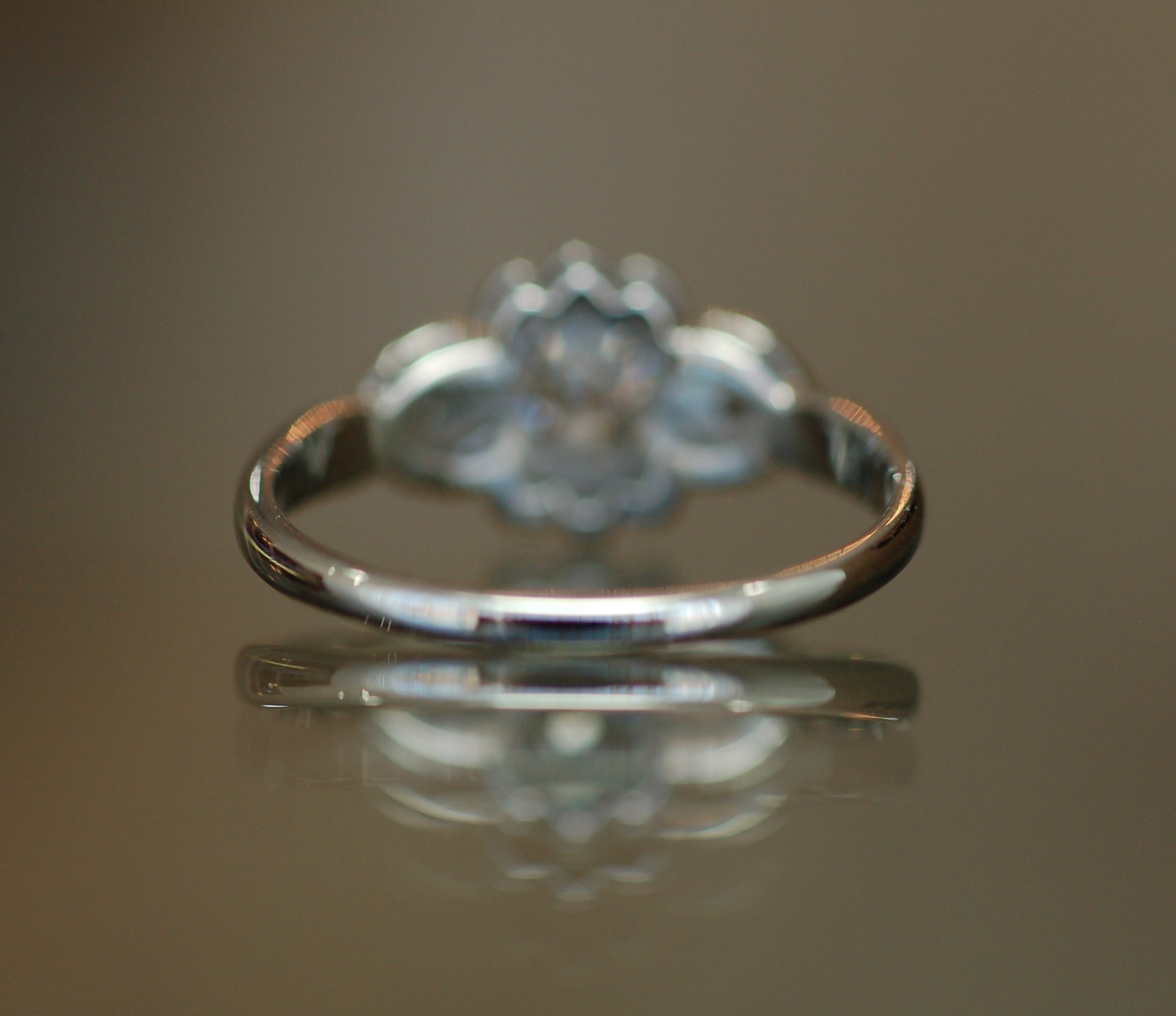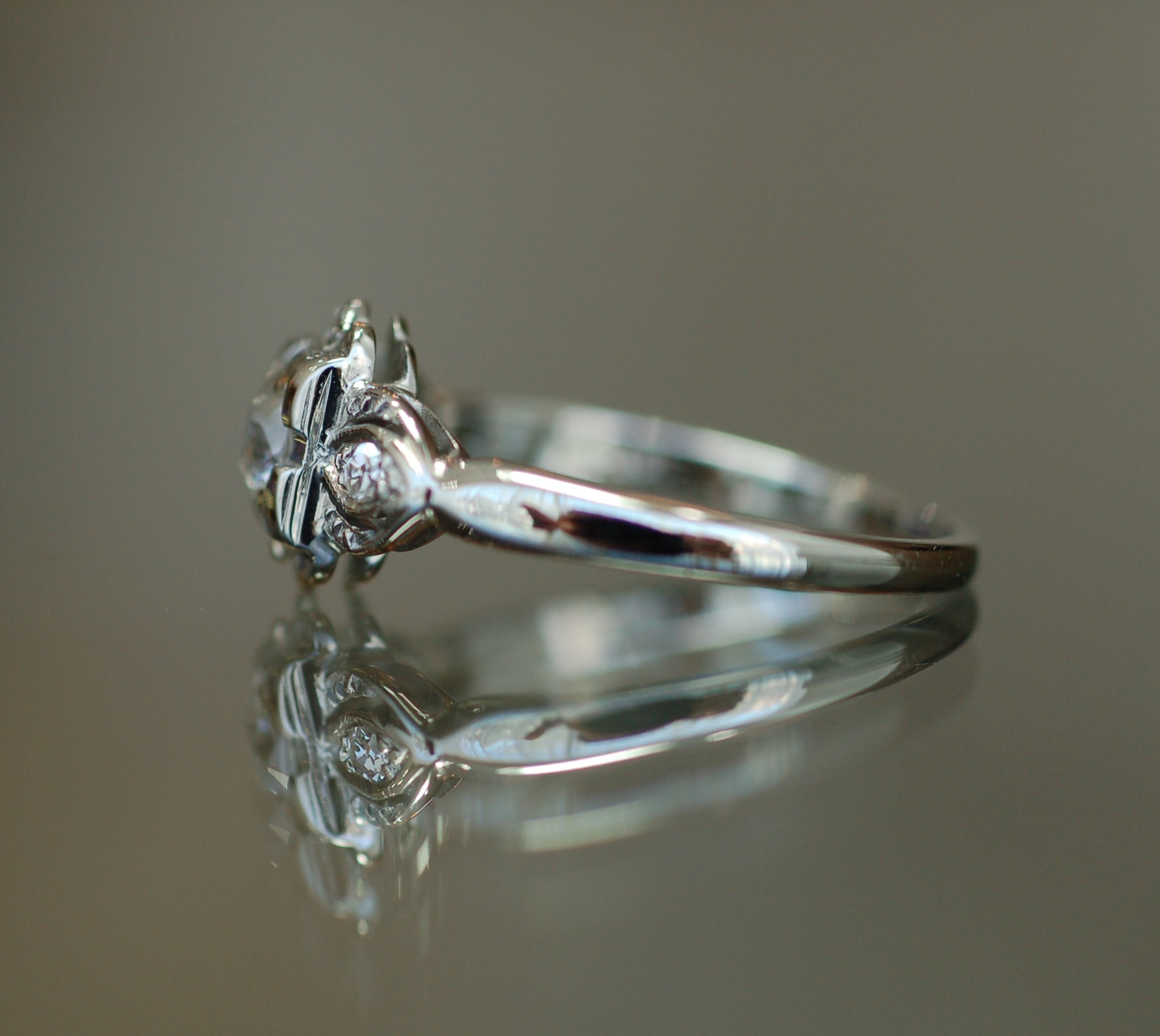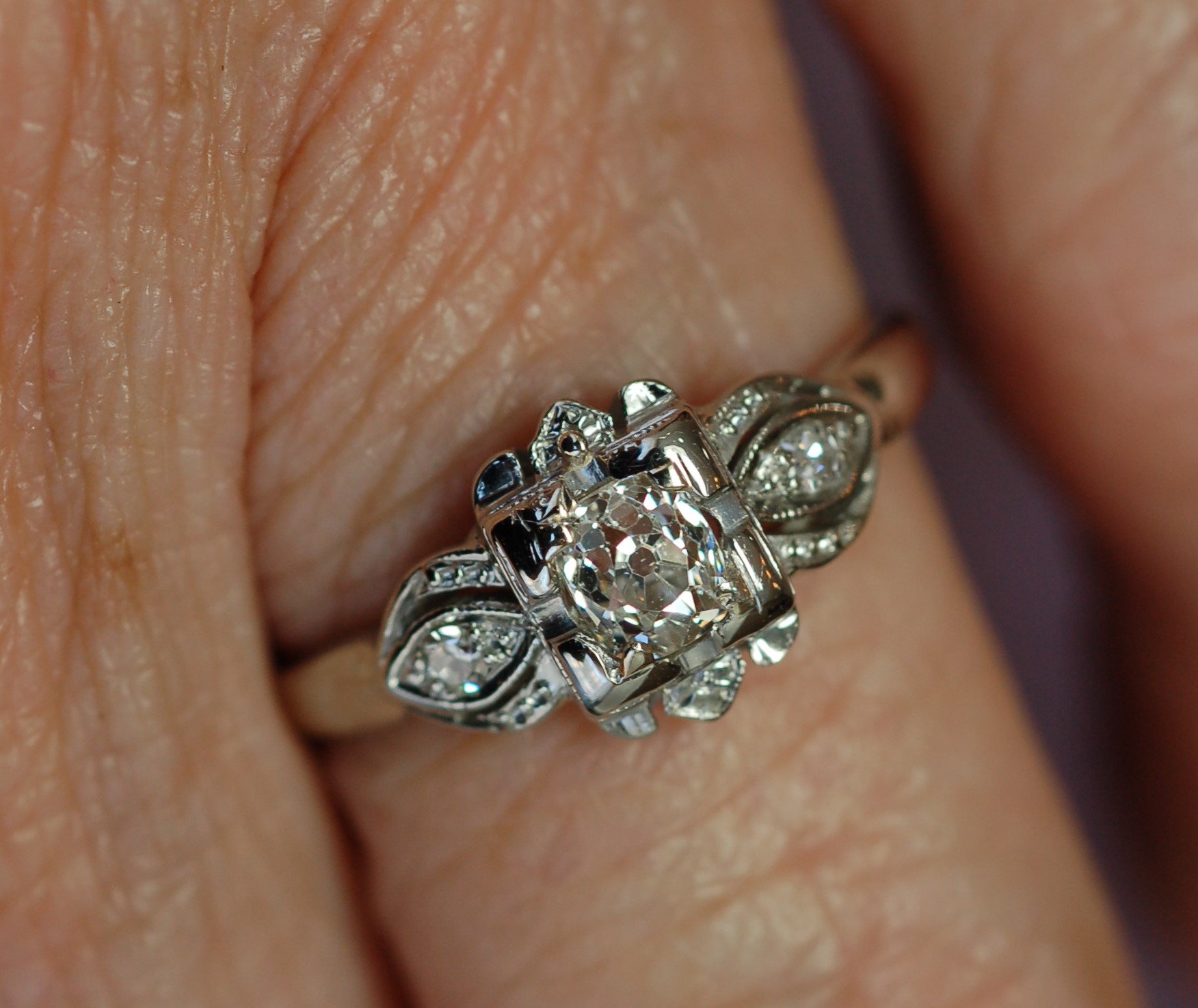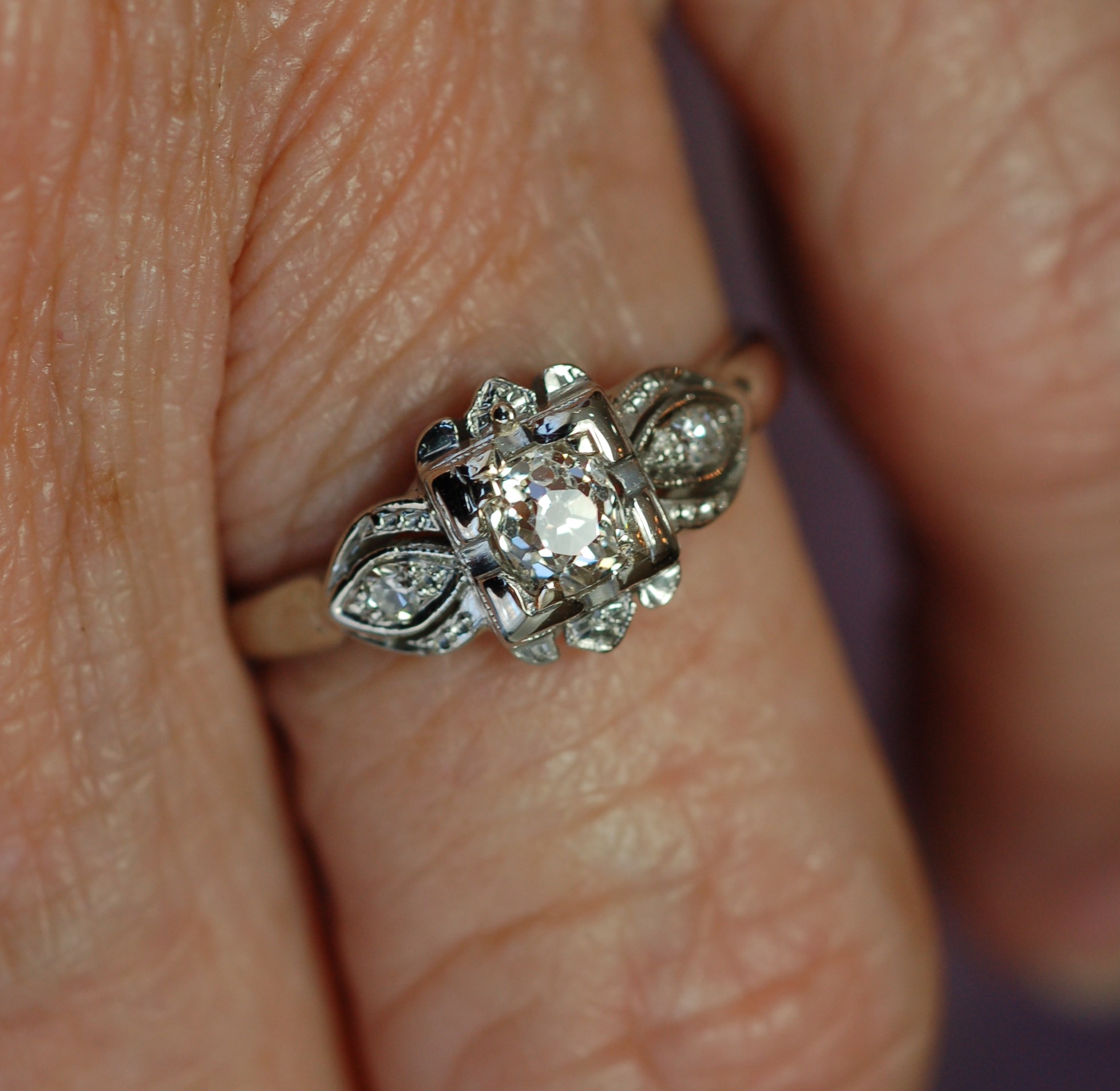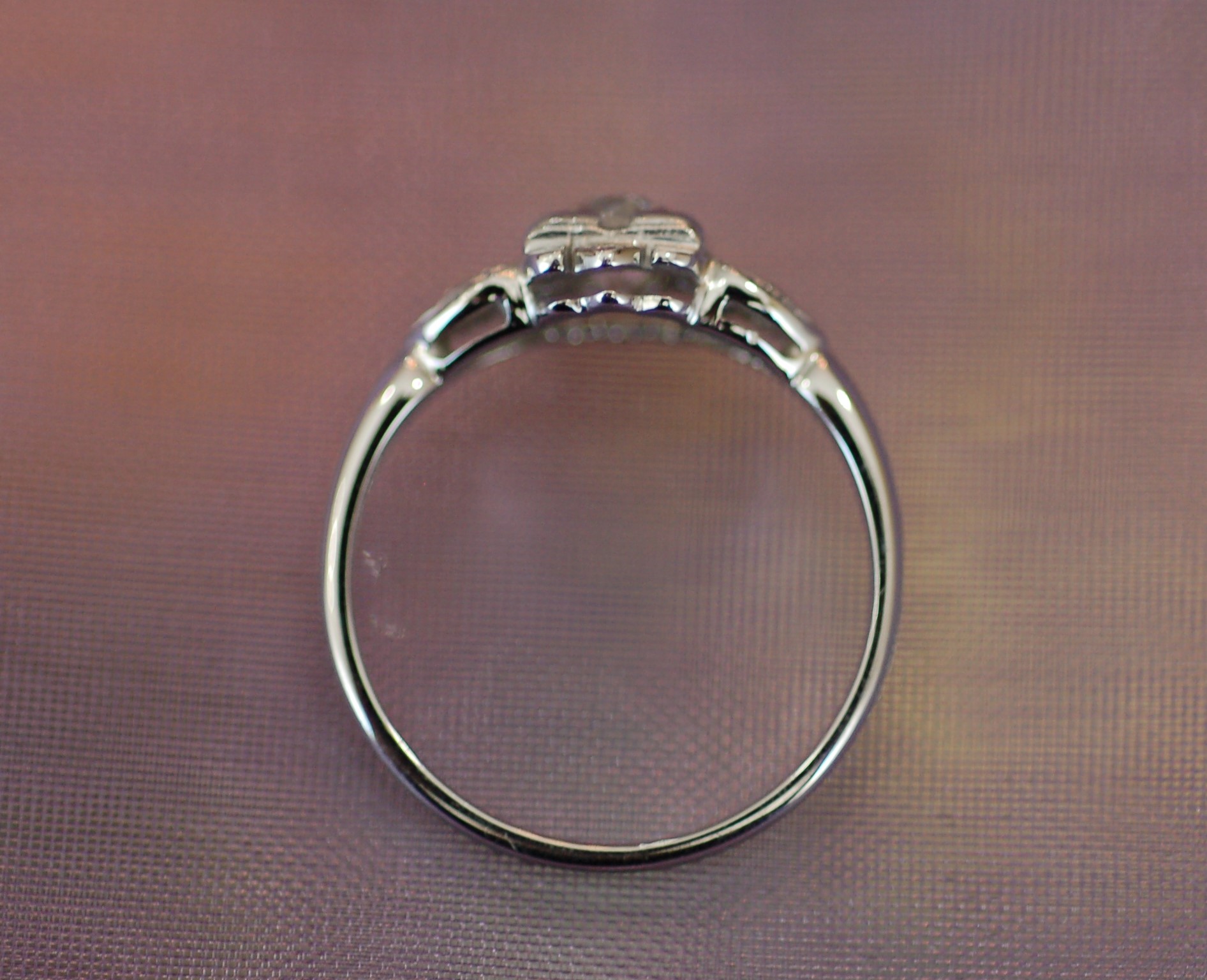 Petite Vintage Deco 30s Ring 18k
This beautiful Art Deco diamond ring is 18k white gold with a total carat weight of ~.42cttw for all three diamonds. The center stone is an ethical Old Mine Cut diamond ~.38ct.
Old Mine Cut diamonds are one of my favorites! They were cut by hand from the 1700s to the mid 1800s, before the steam lathe was invented.
This ring has a slightly smaller scale than you typically see for Deco 30s rings. That makes it perfect if you have a smaller hand, good for everyday wear and great if you wear gloves for work. It's comfortable and sits low to the hand.
Materials: 18k white gold, old cut diamonds ~.42cttw
Time Frame: Art Deco 1930s
Size: ~6