Vintage Ruby & Diamond Classic Engagement Ring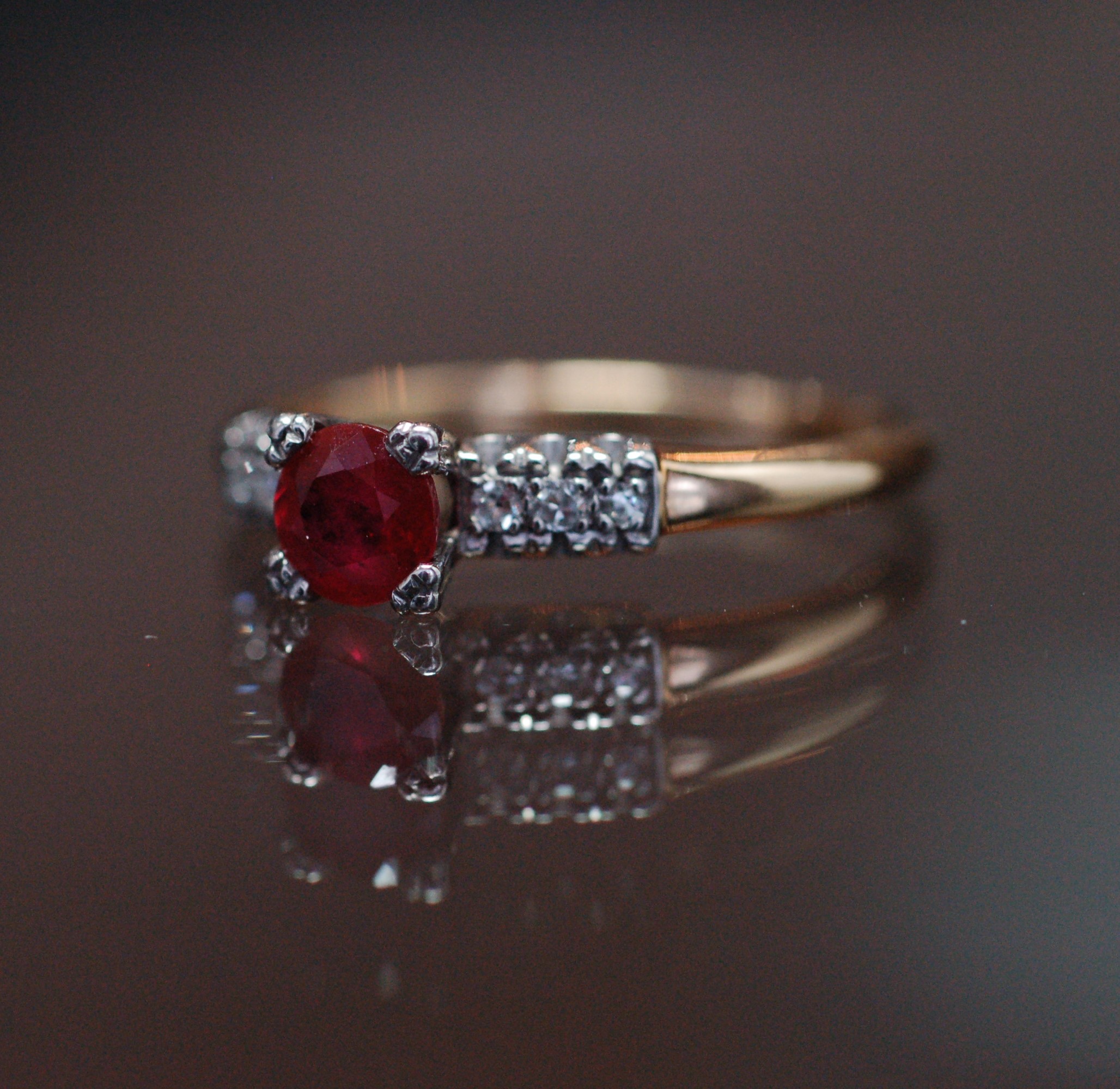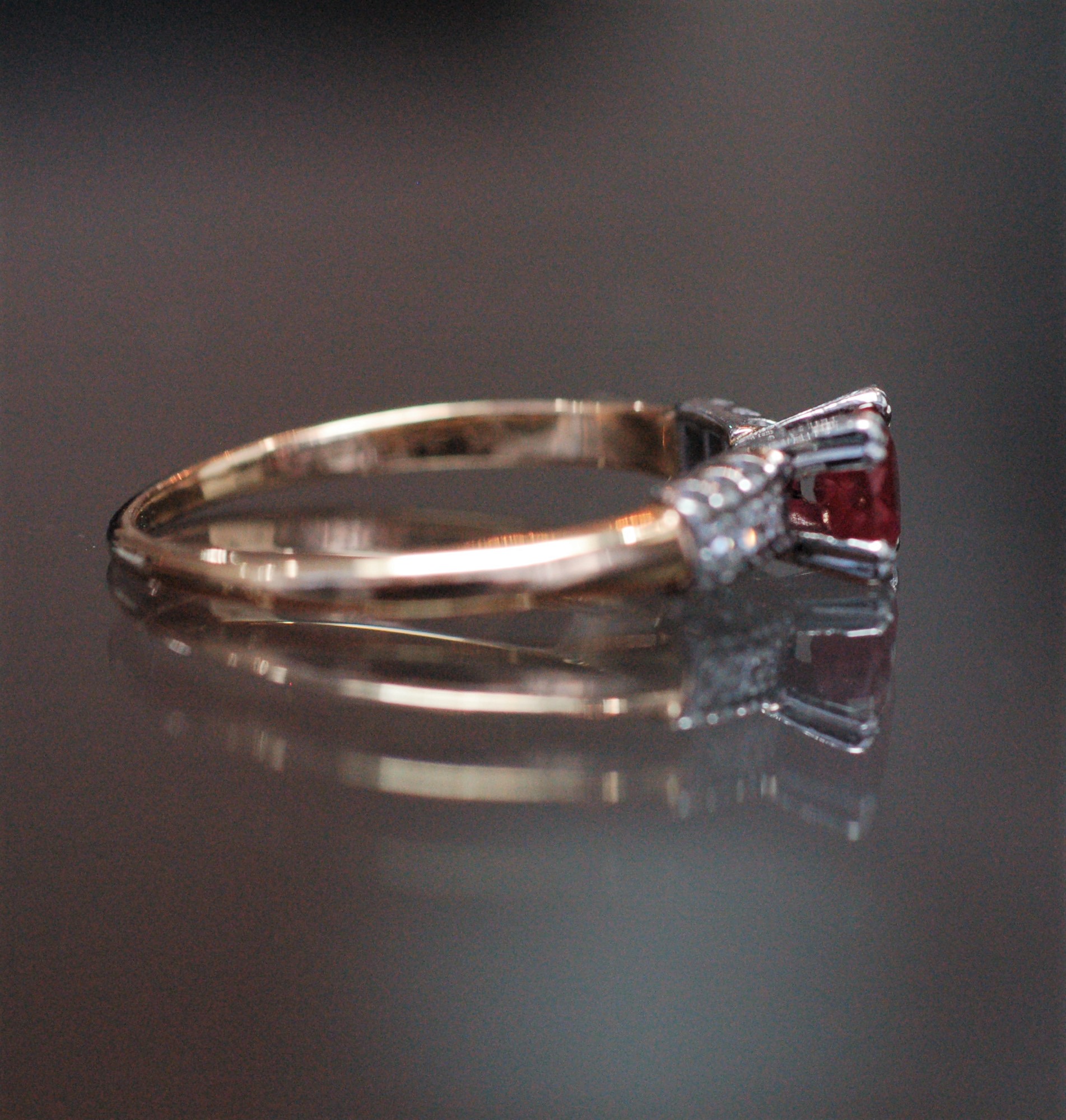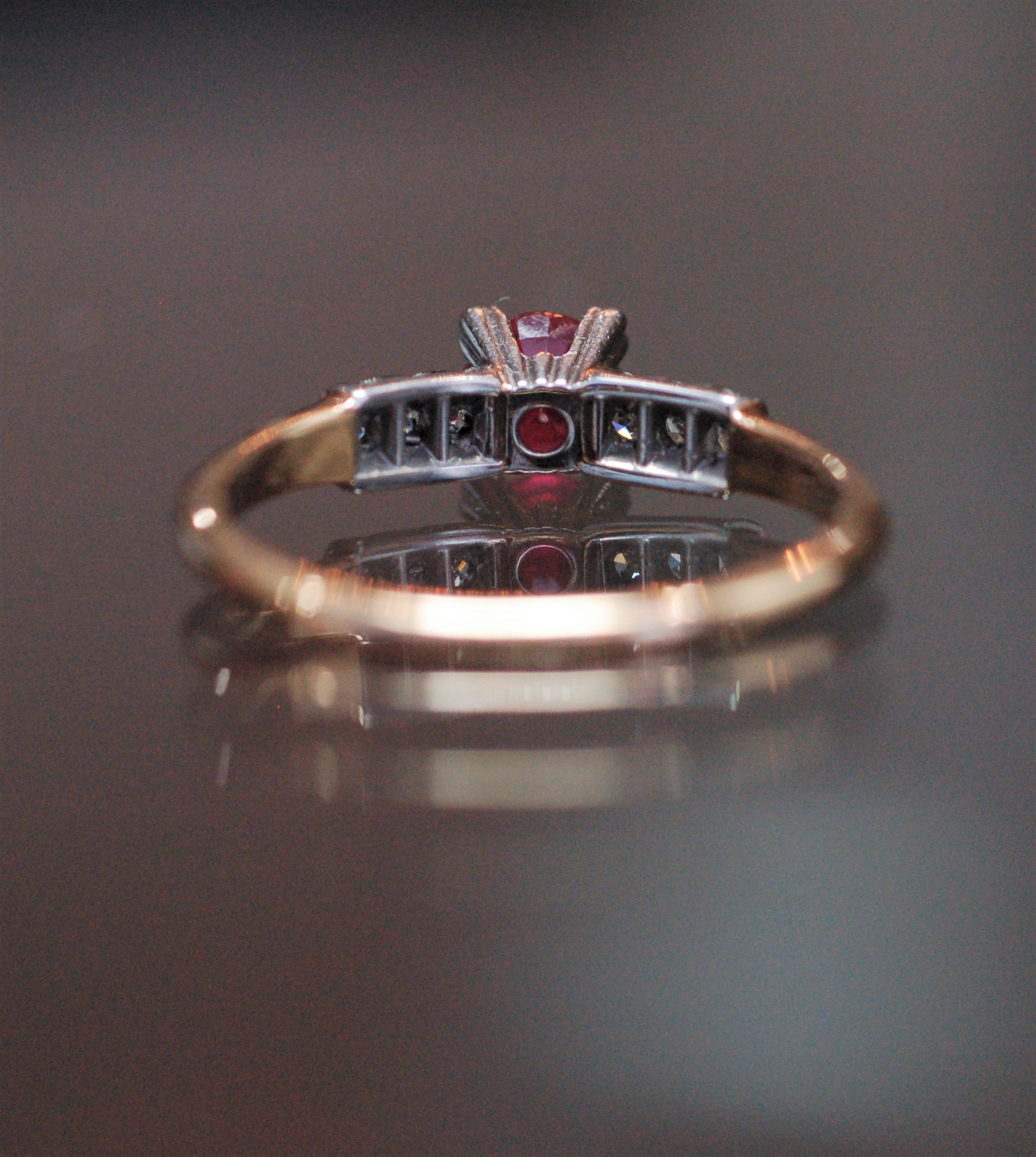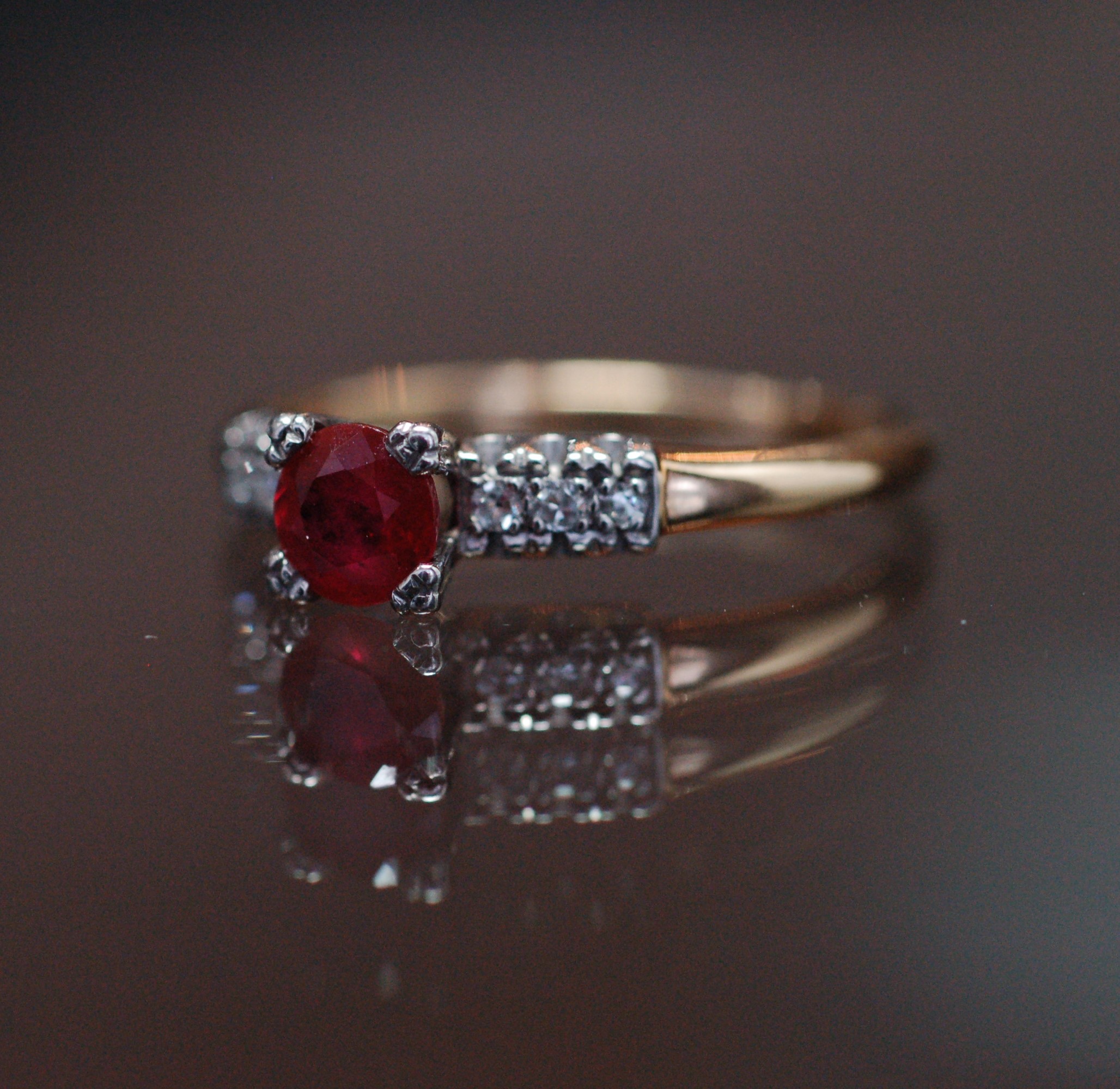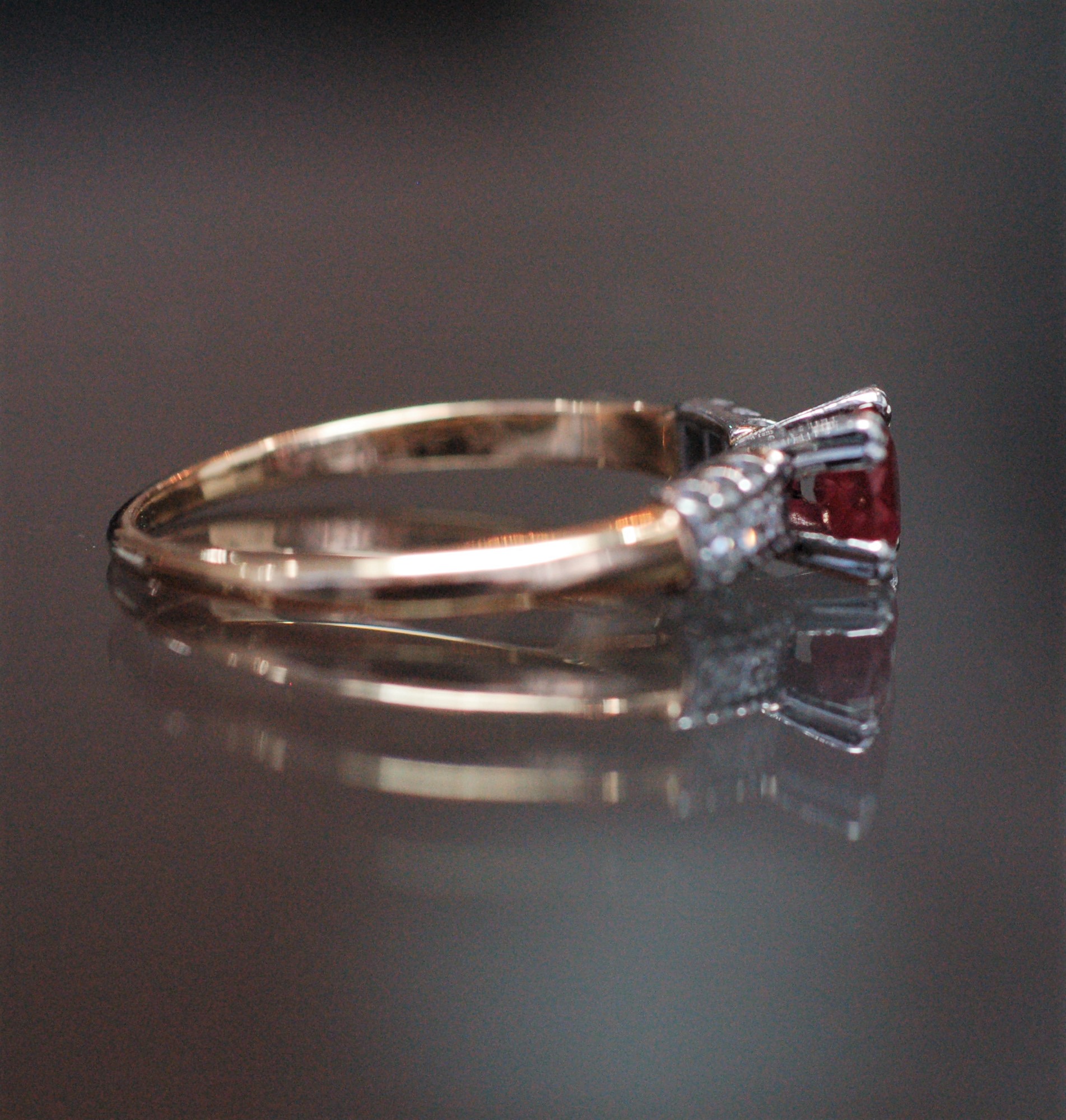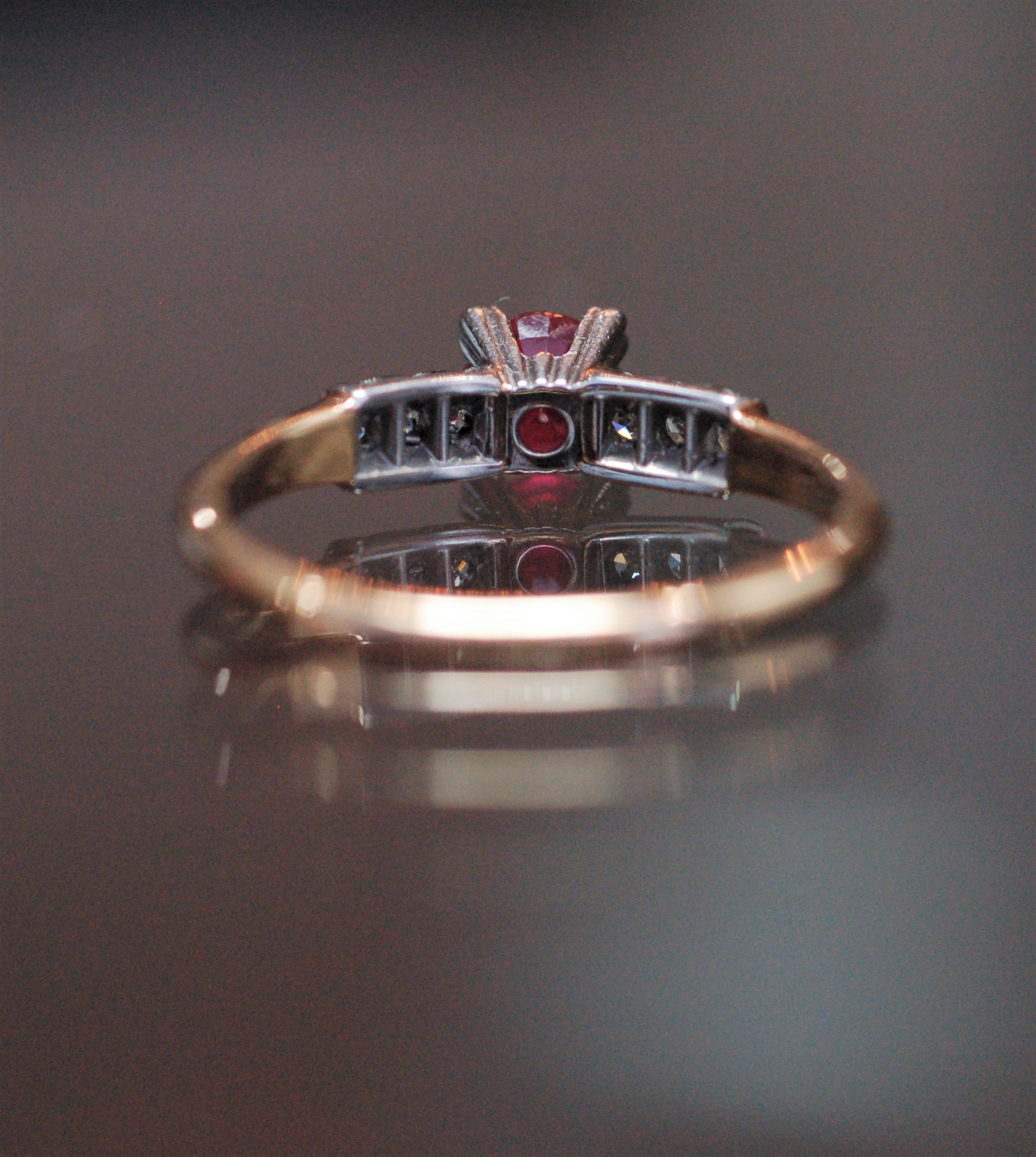 Vintage Ruby & Diamond Classic Engagement Ring
Vintage Mid-century Classic Ruby Engagement Ring from the 1940s, 14k yellow gold & palladium, ~.67ct ruby and ~.06cttw diamond melee on the sides. Size ~8.5
Our bench jeweler has checked everything and retipped the stones so they are safe & secure in their mounting. Ready for your proposal!
This classic engagement ring was made in the mid 40s after WWII. We know this because of the style and because it's a combo of 14k gold and palladium. During the war gold & platinum was banned from use for jewelry, so the jewelers started making rings out of palladium (part of the platinum family), after the war you sometimes see both gold and palladium used on the same ring, like this one.
Materials: 14k (slightly rosy) yellow gold, & palladium, ruby & diamonds
Size: approximately 8.5
Time Period: 1940s mid century modern
Item ID: 2015053