Late 30s Deco Classic Engagement Ring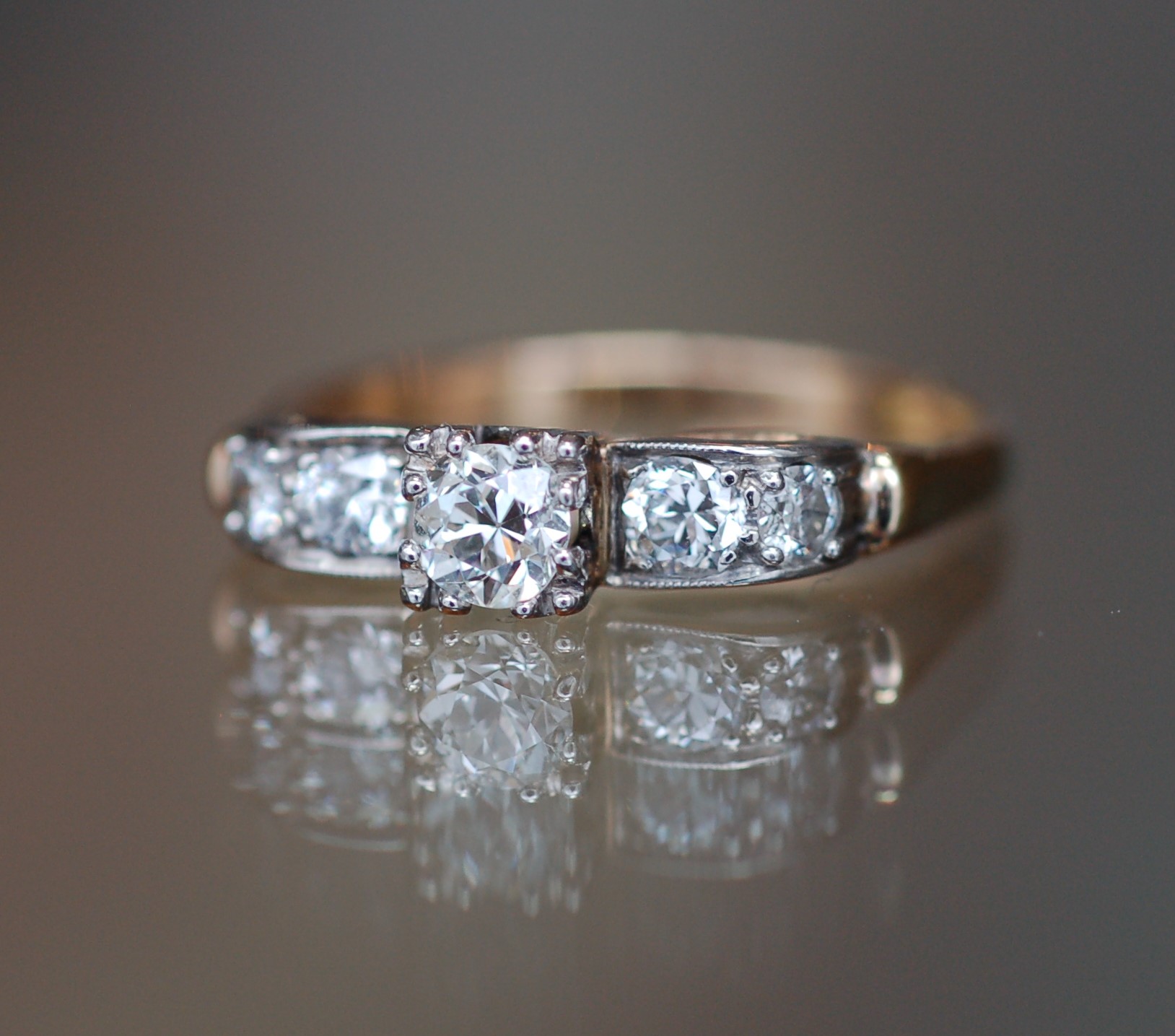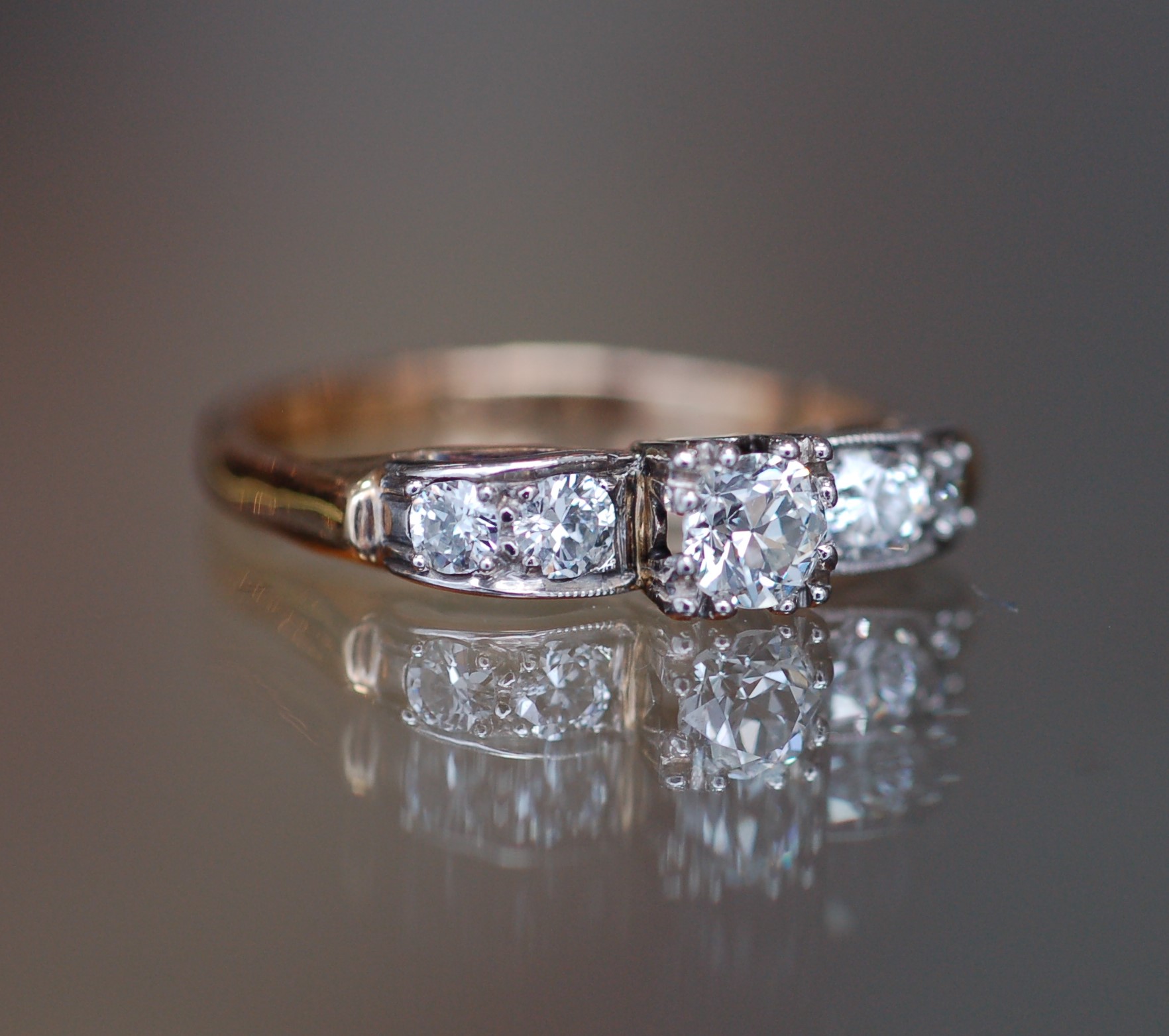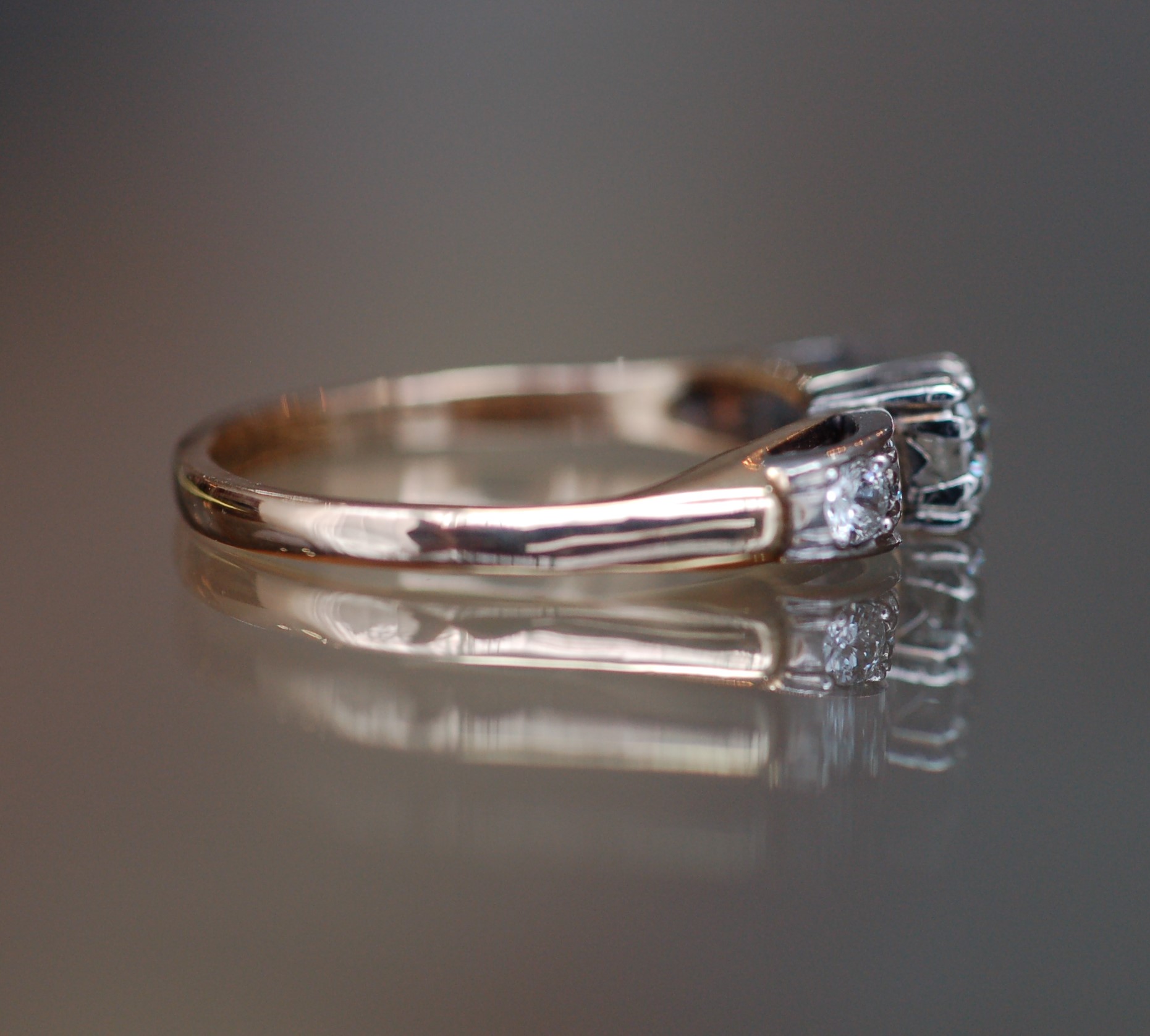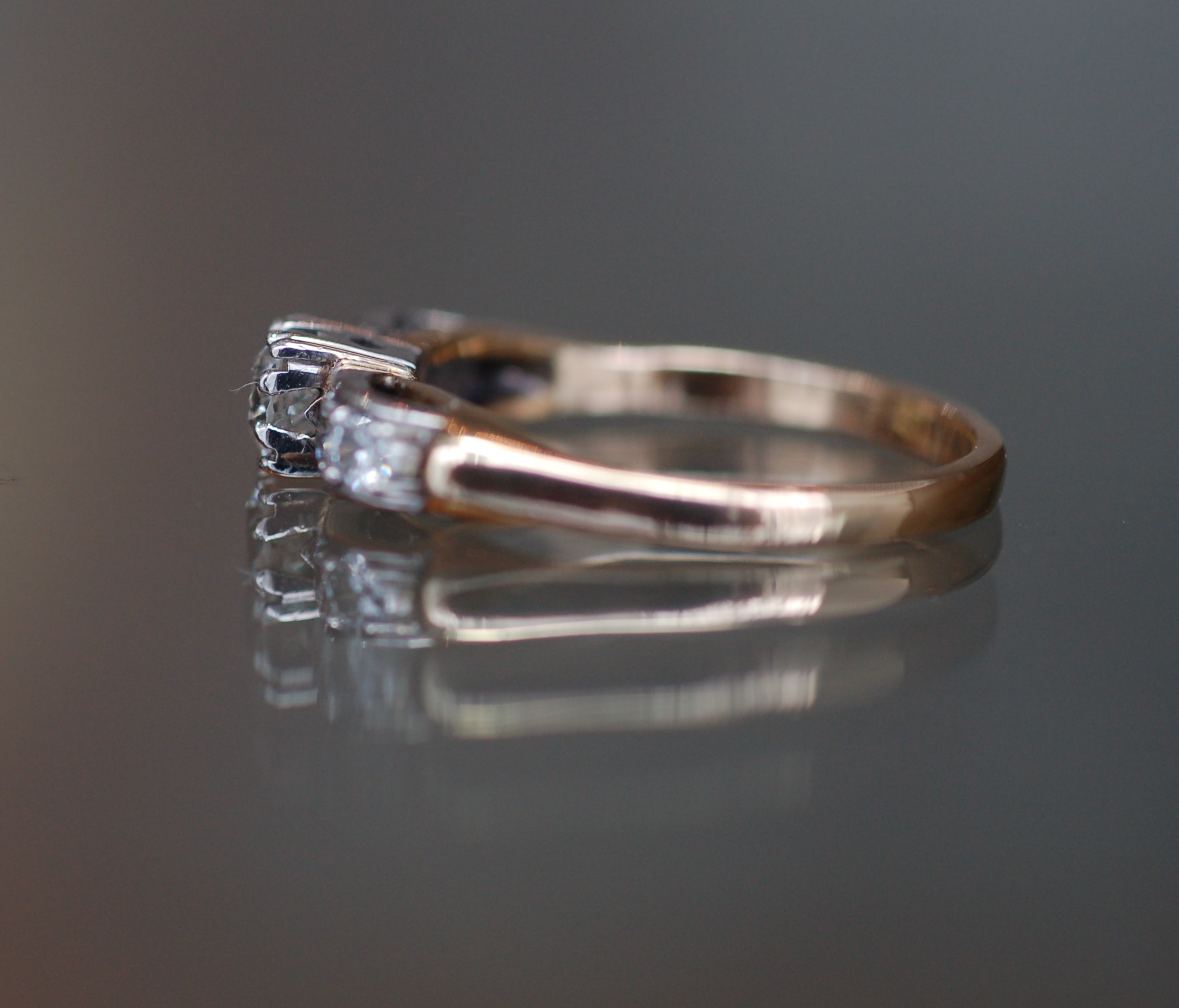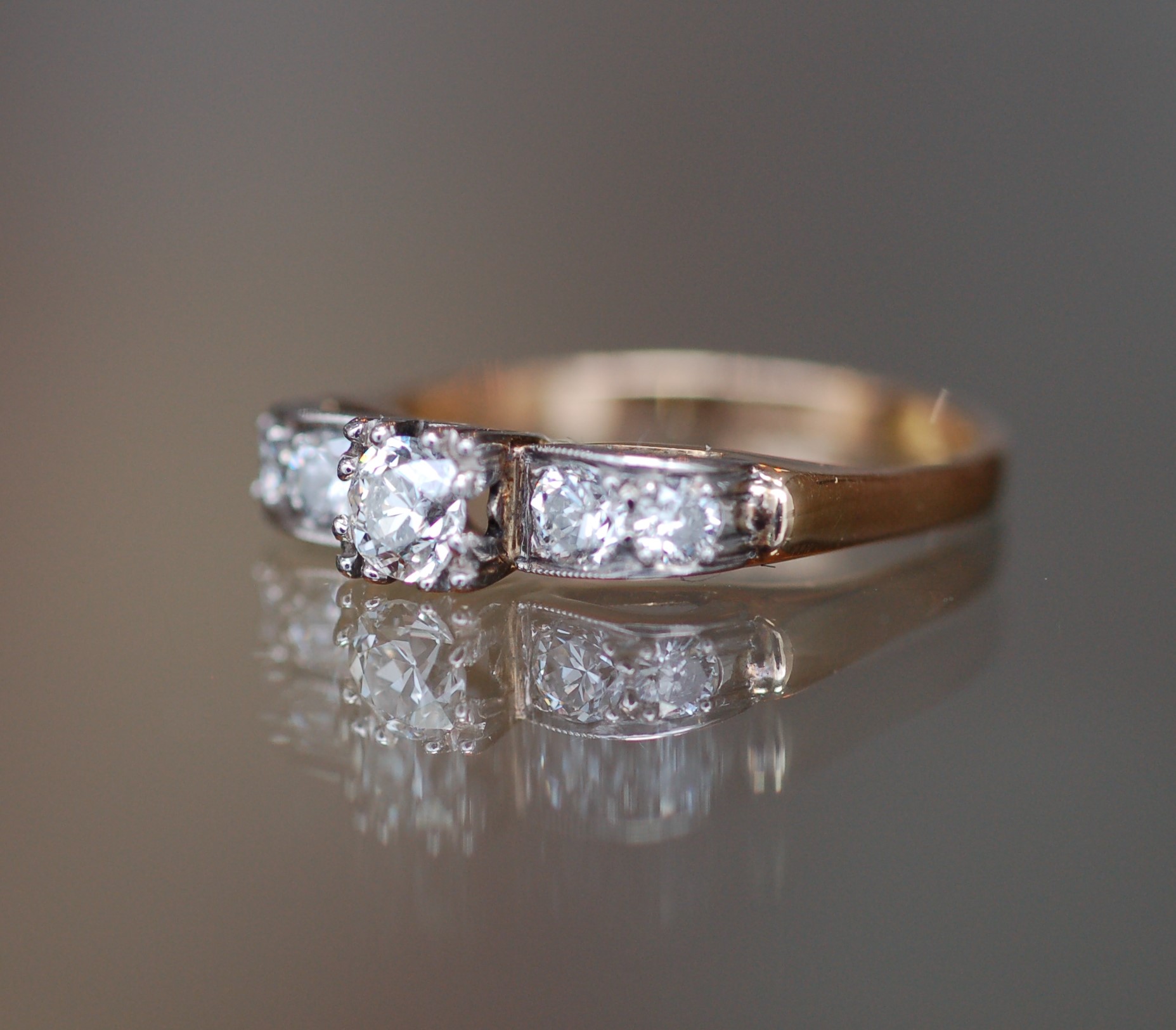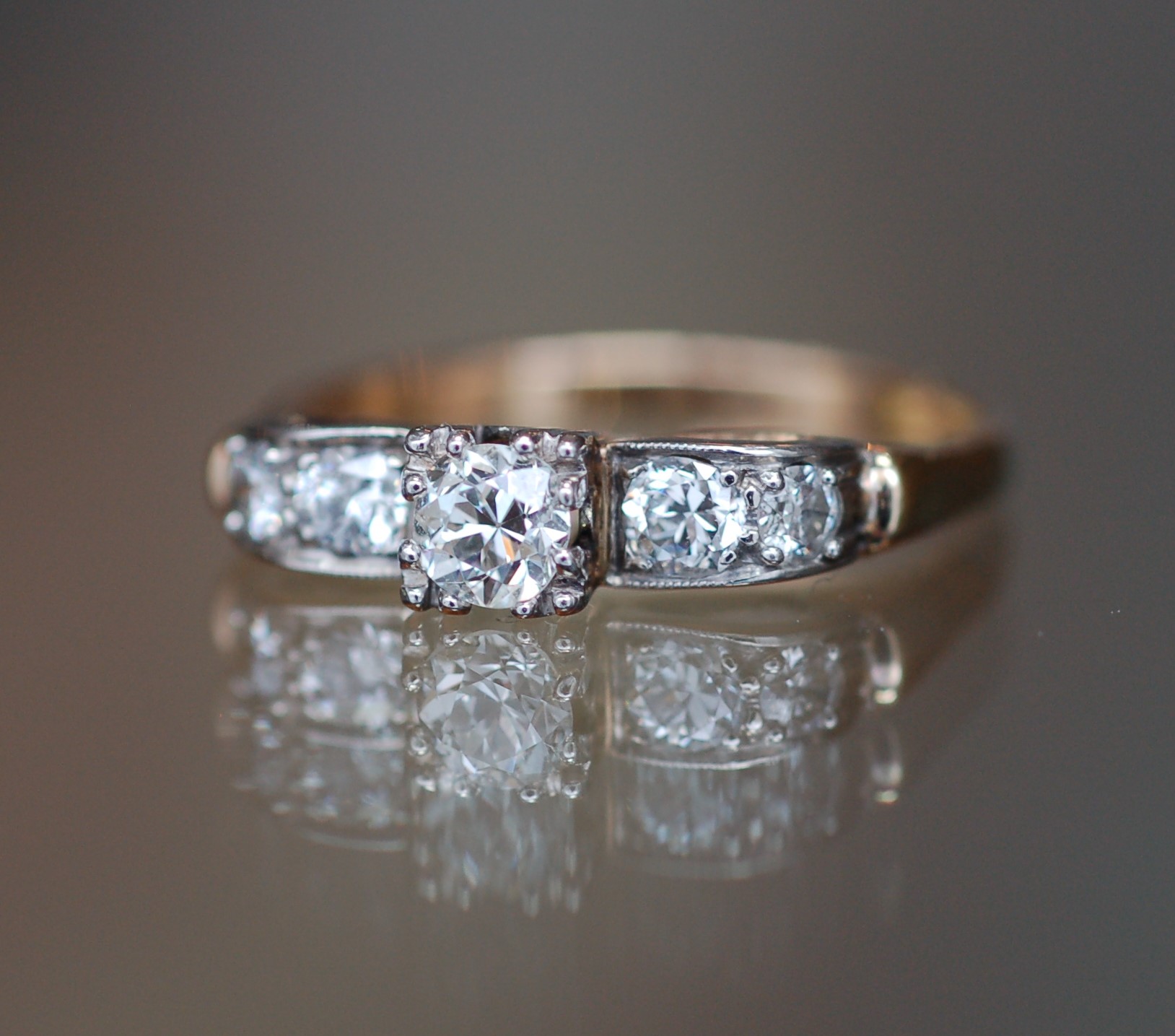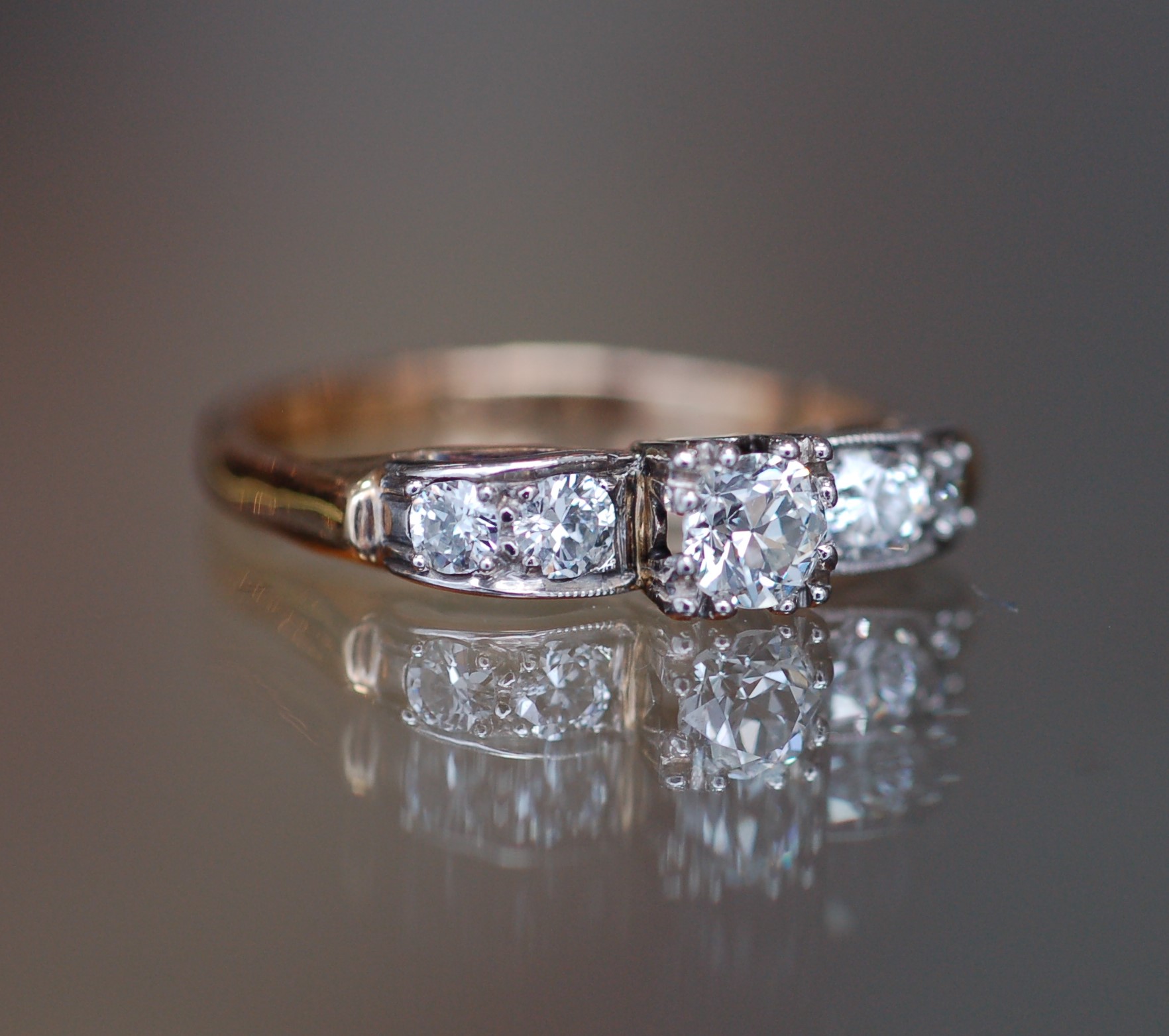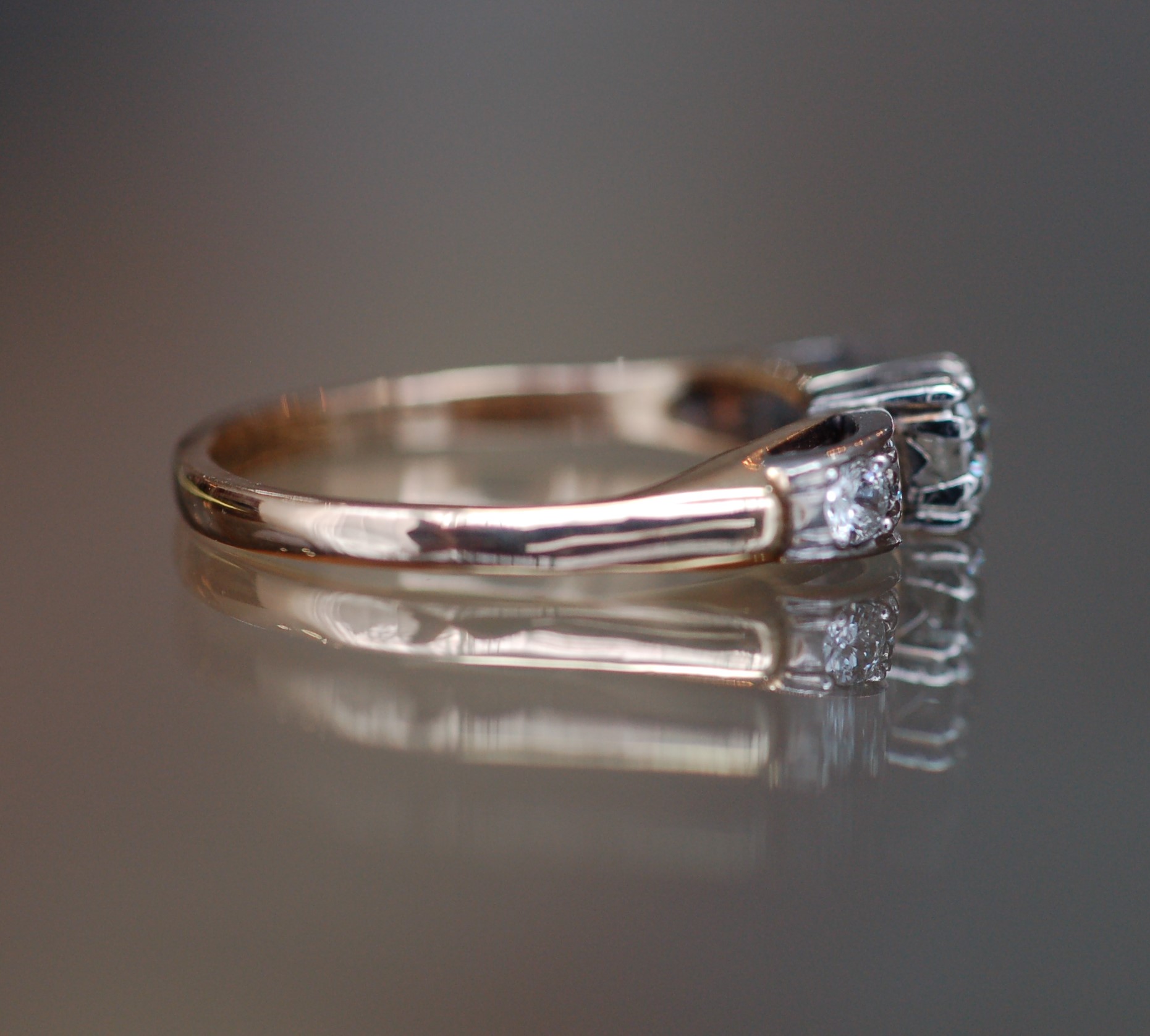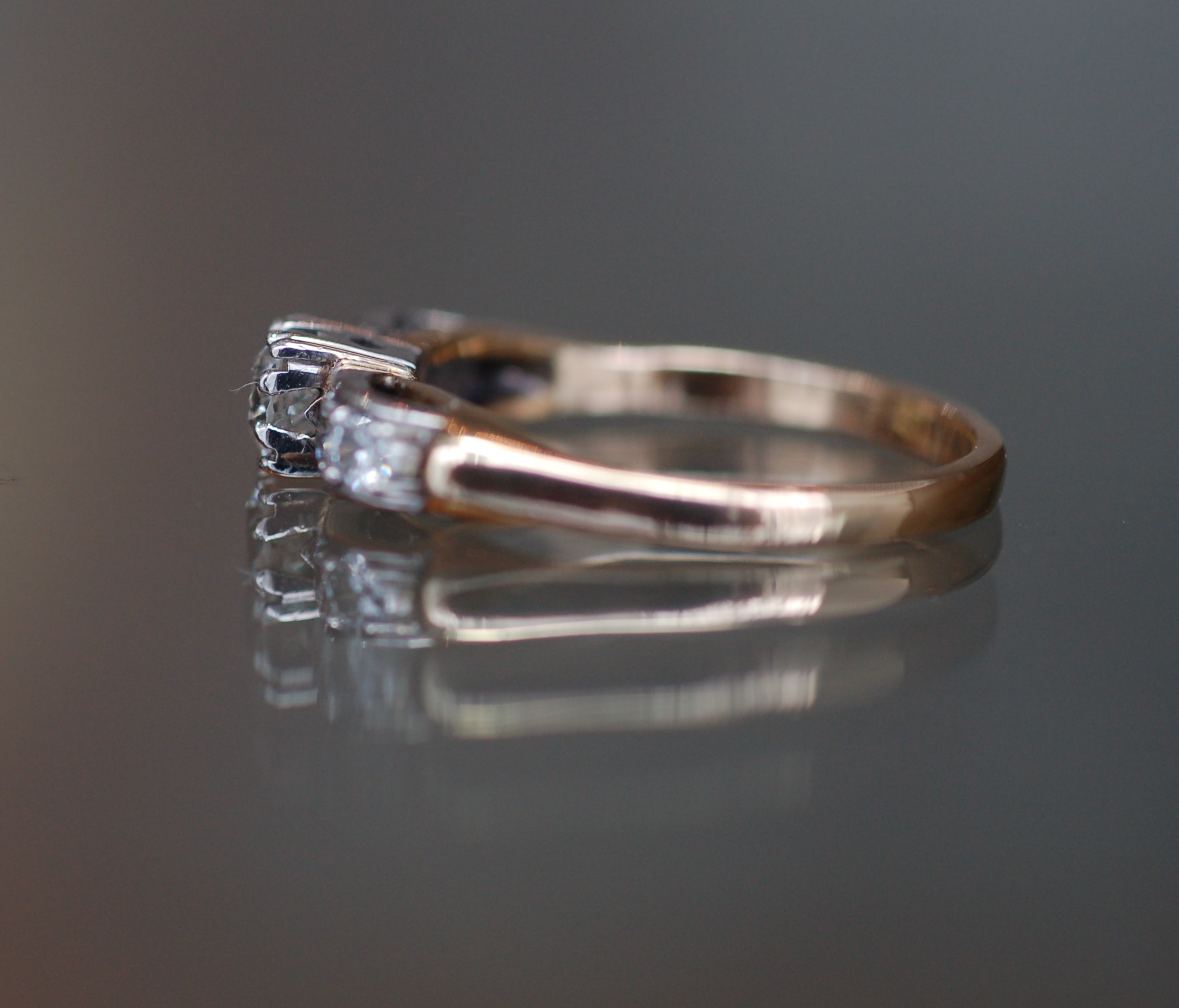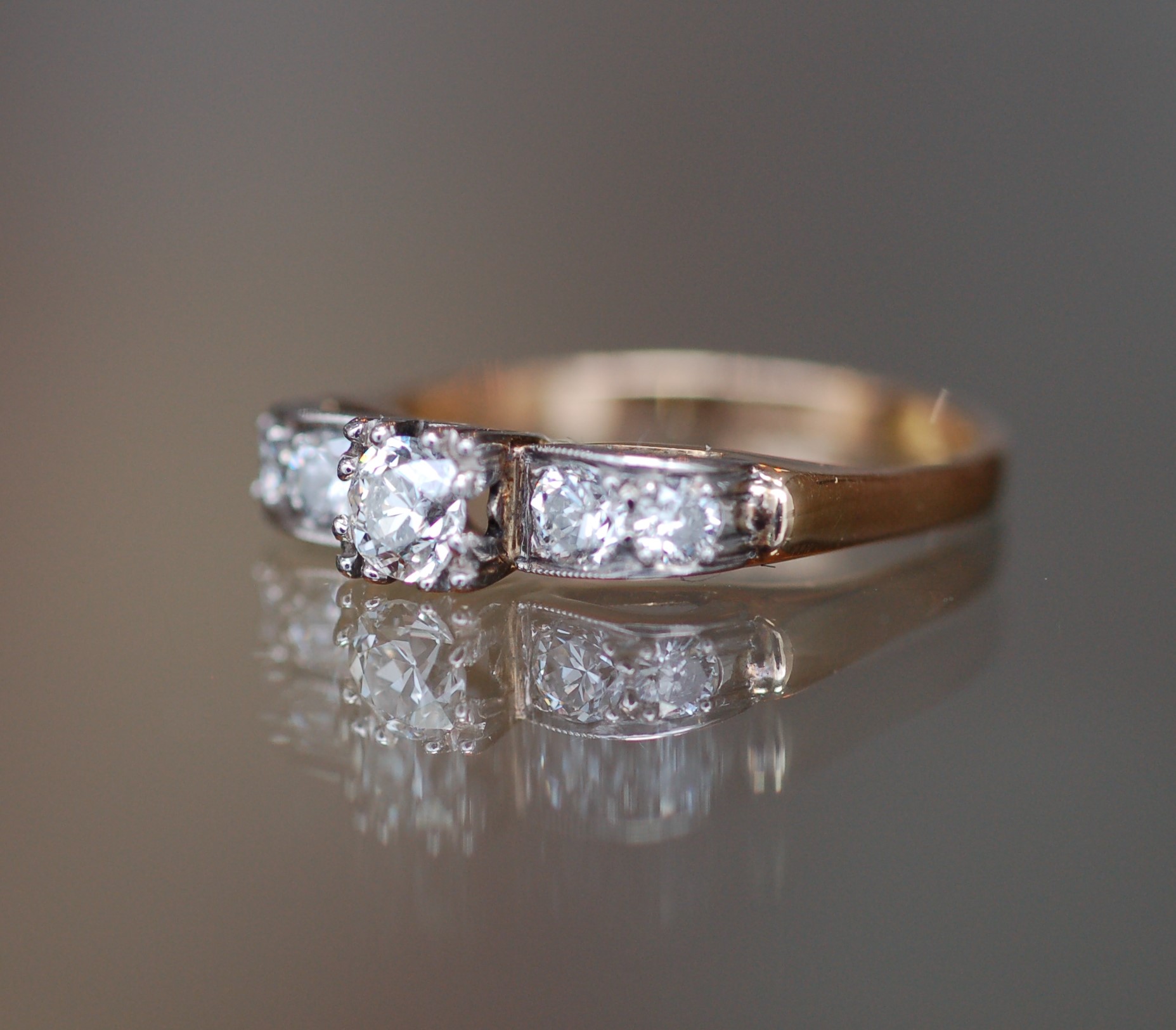 Late 30s Deco Classic Engagement Ring
Beautiful crazy sparkly Art Deco Engagement Ring. This sparkler might look simple and streamlined at first glance, but wait until you see her from the side, she has very Art Deco curves on her shoulders that give her a more dramatic style than you'd expect. She's just beautiful!
If you can, come in and try this one on. The photos don't do justice to the amount of sparkle you'll see in person.
This ring was very much loved and worn for many years past, so we breathed new life into her with all new tips to keep your diamonds safe and secure, and we also reshanked the band to make her last for yet another lifetime of love and memories.
Materials: 14k bi-color gold, diamonds ~.53cttw/ ~.29ct transitional cut center
Time Frame: Late 30s Deco
Size: ~6