Jane's Antique Silver Hand Engraved Vinaigrette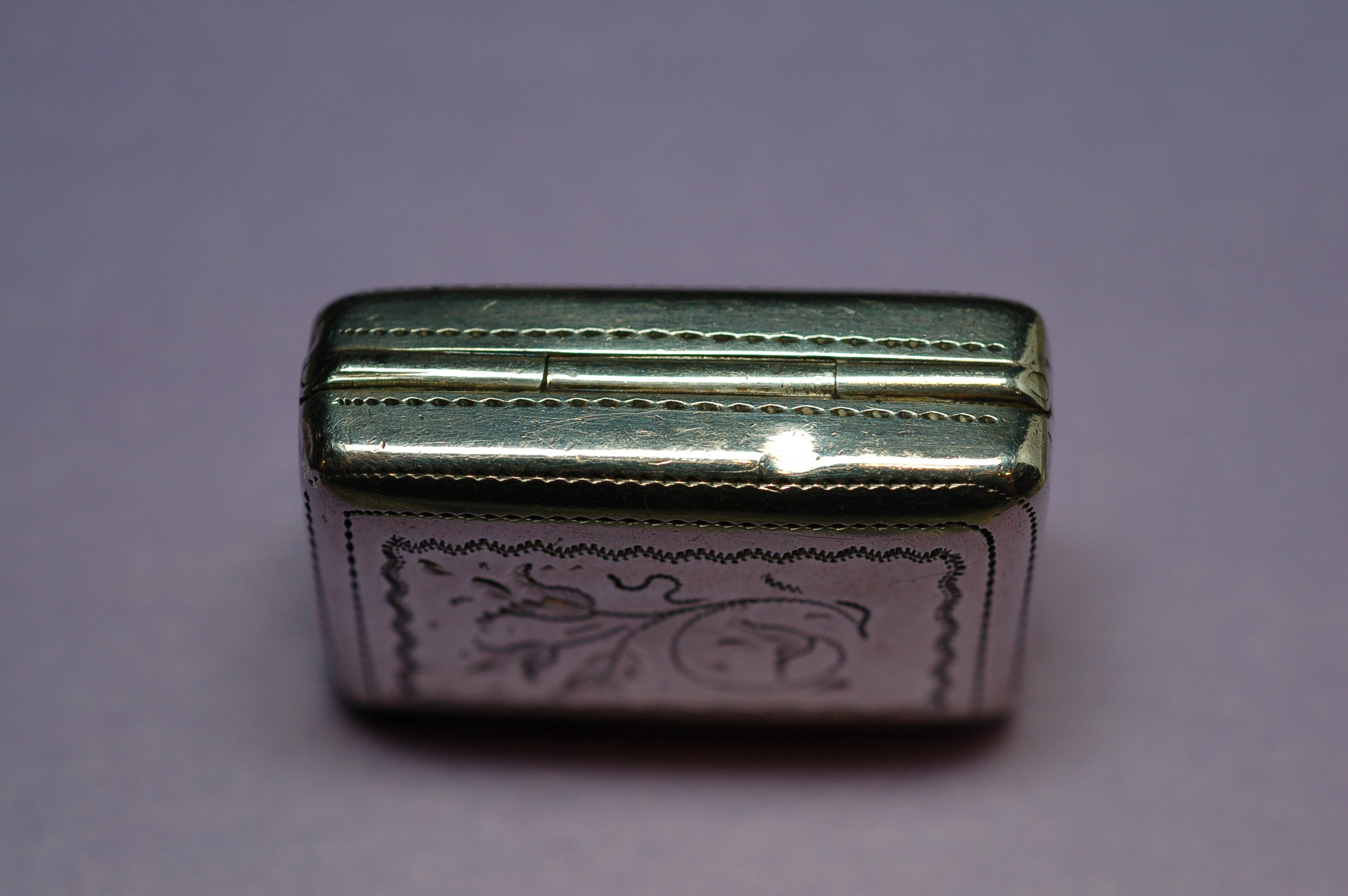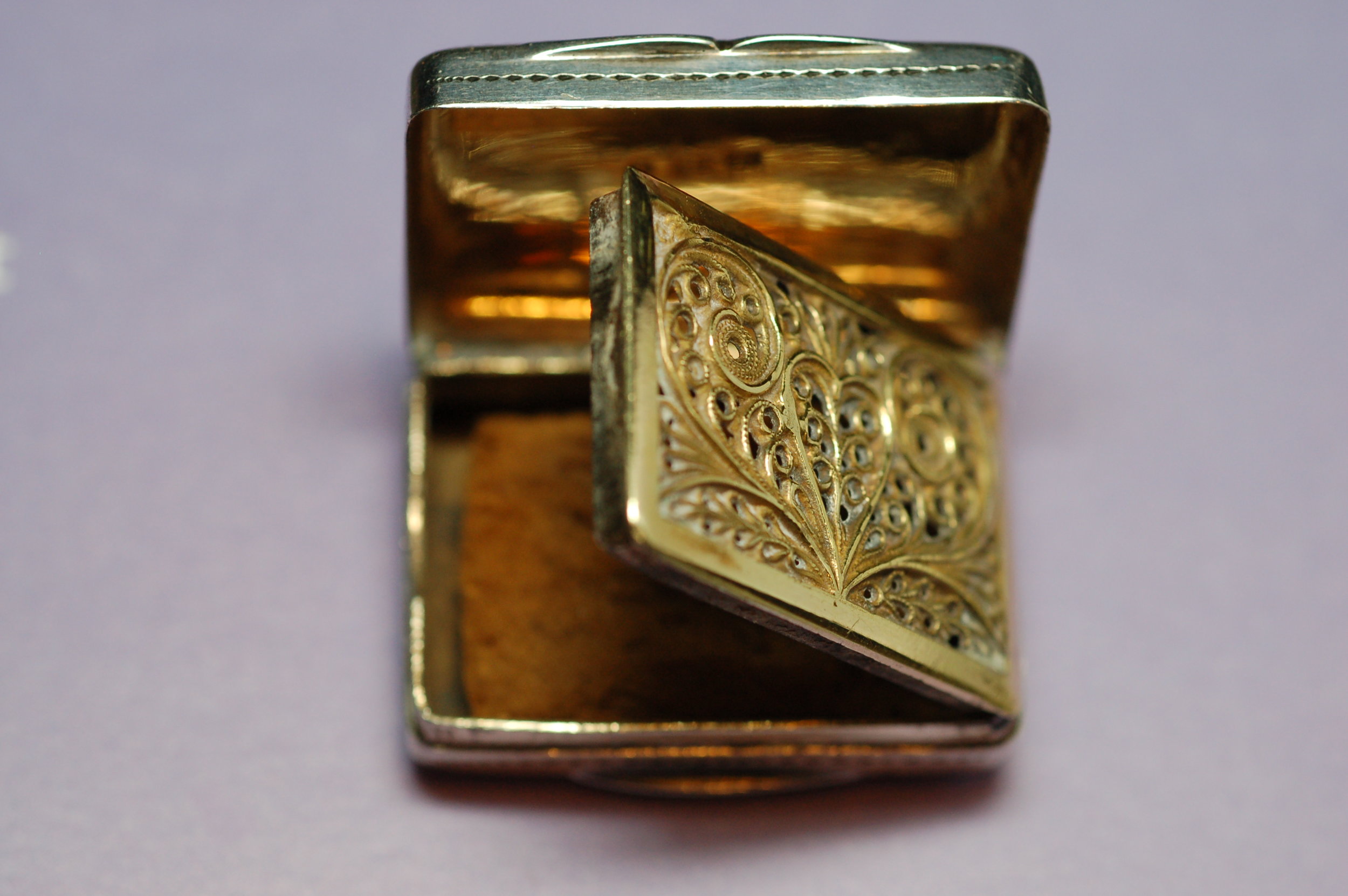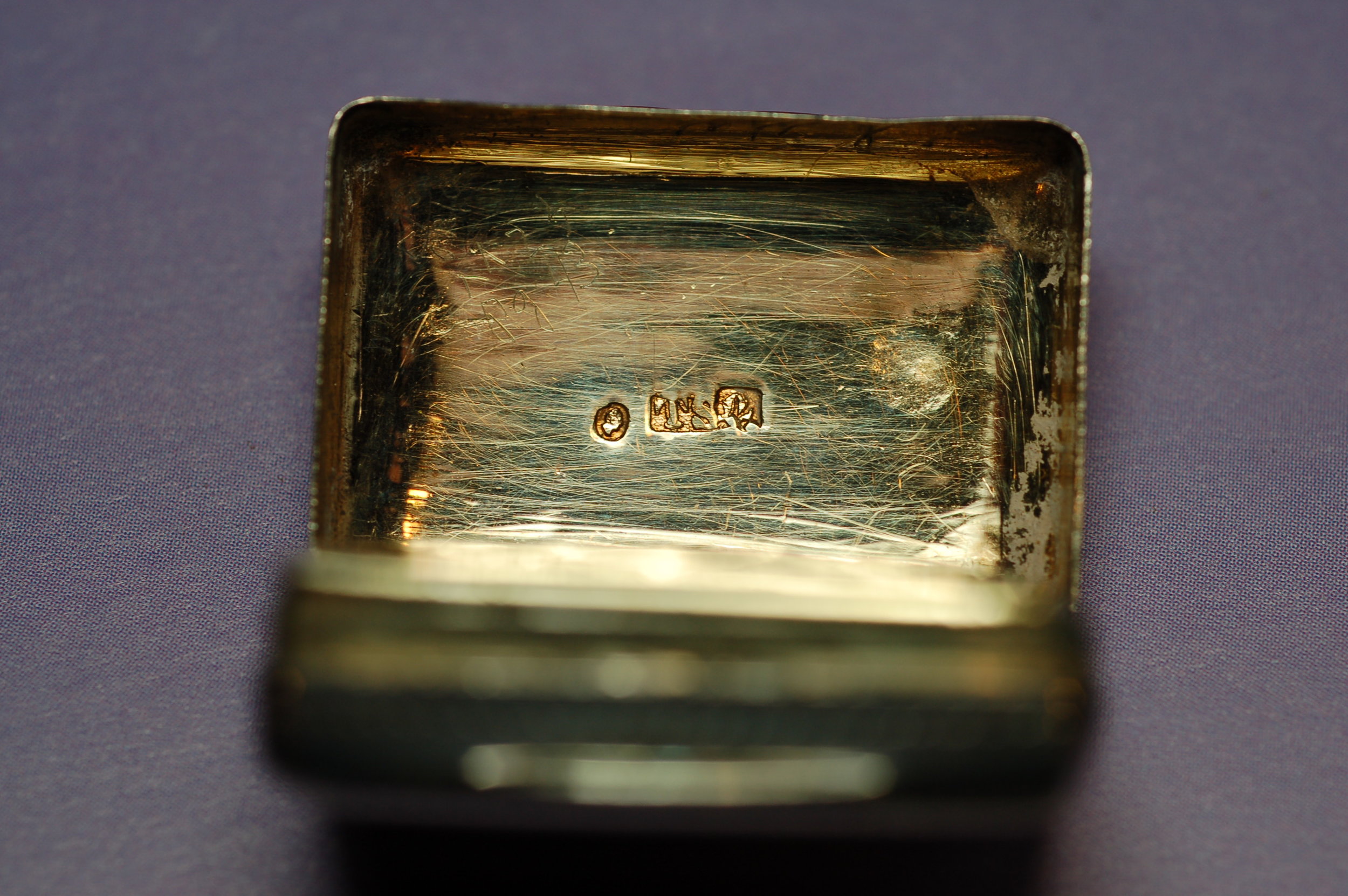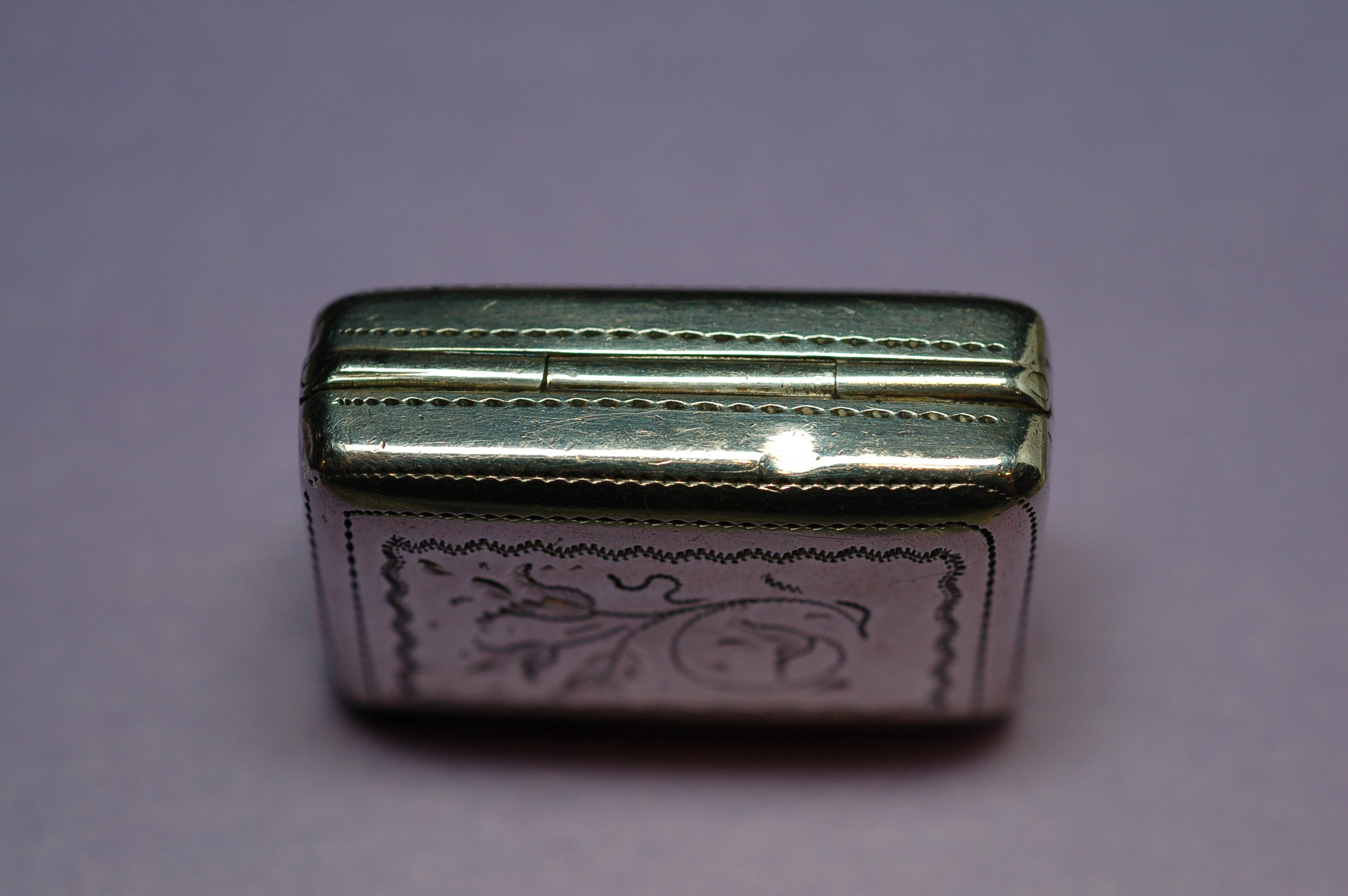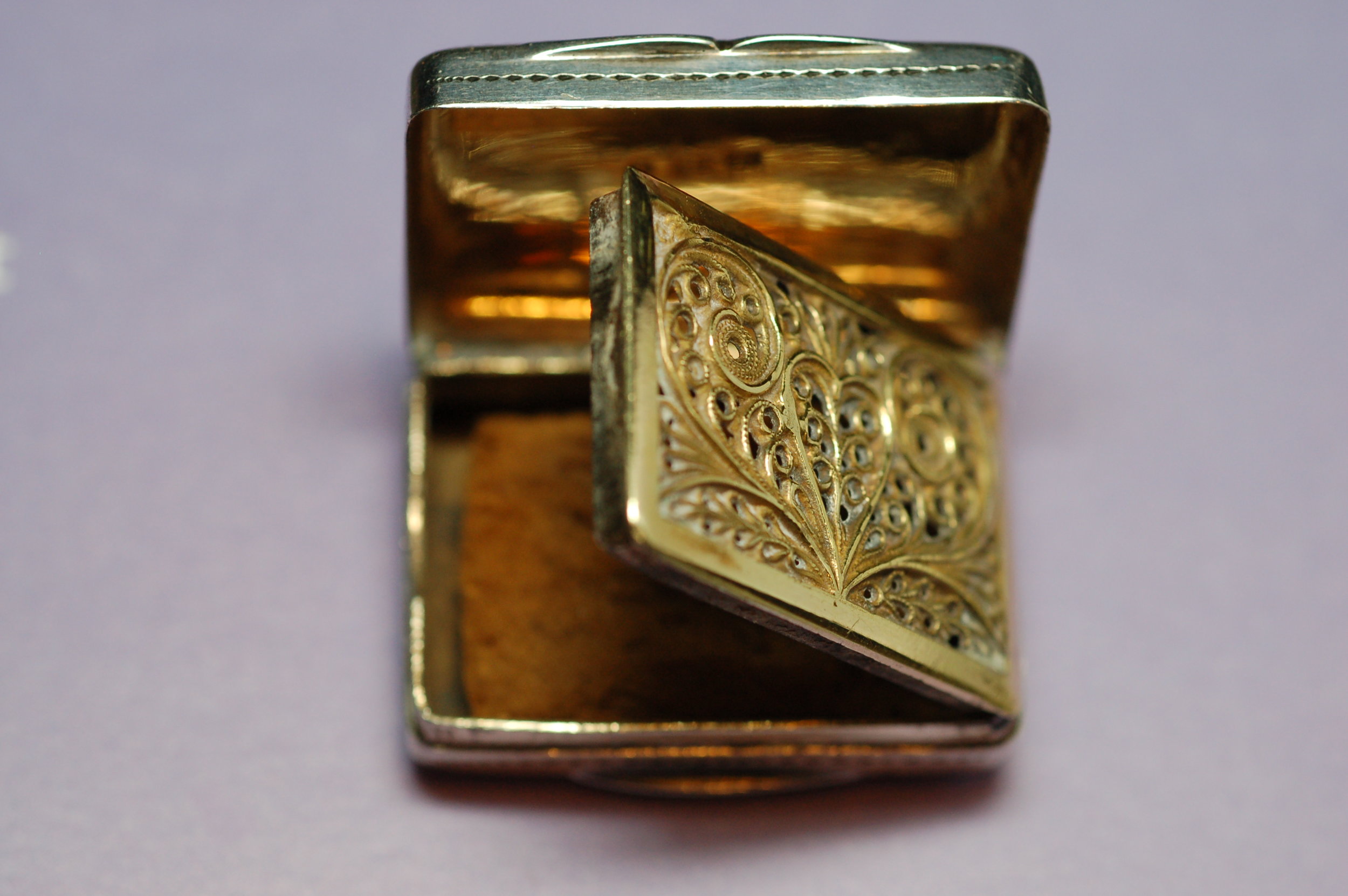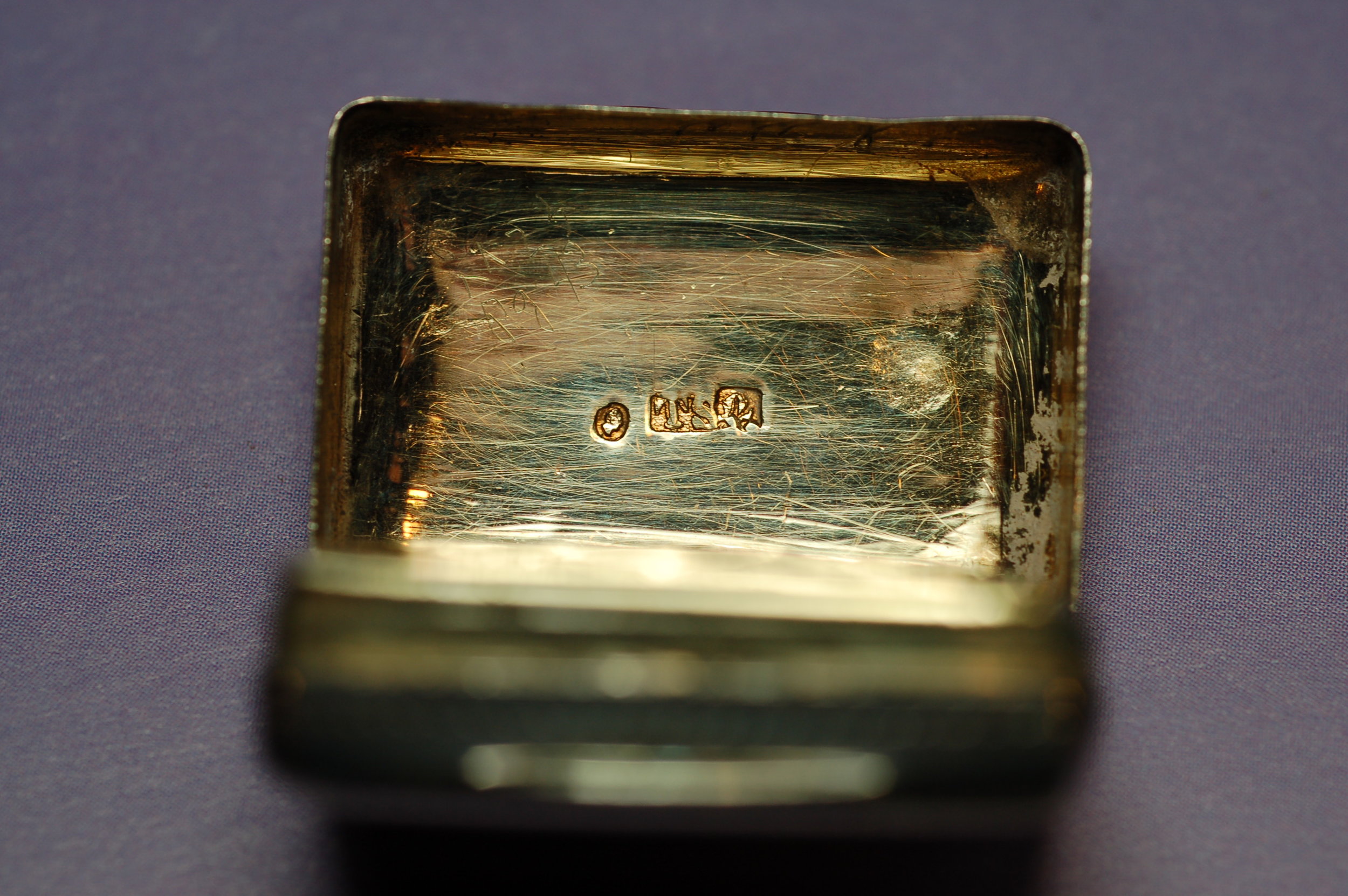 Jane's Antique Silver Hand Engraved Vinaigrette
Looking for Jane….. We have your beautiful little vinaigrette.
Antique Georgian silver vinaigrette, made in Birmingham by Thomas Shaw c1836. This beautiful little treasure box is hand engraved all over. As you can see from the engraving, it was specially made for "Jane" during the Georgian/Victorian period in England, early to mid 1800s. It still contains it's original sponge. The outside looks almost perfect, the inside bottom of the box (under the grille) has some etching from the original vinegar sponge. See the pics as part of the description.
A Vinaigrette is a small box containing a sponge soaked in aromatic vinegar to help protect the owner from bad smells. When Jane stepped outside she could sometimes be overwhelmed by the stench of everyday life and lack of indoor plumbing, so the vinaigrette was very useful in blocking the unpleasant odors she encountered on a daily basis.
Jane's beautiful little vinaigrette, is a fun piece of history and a beautiful work of art at the same time.
This is perfect for the Janeite in you!