Artisan Lapis Pendant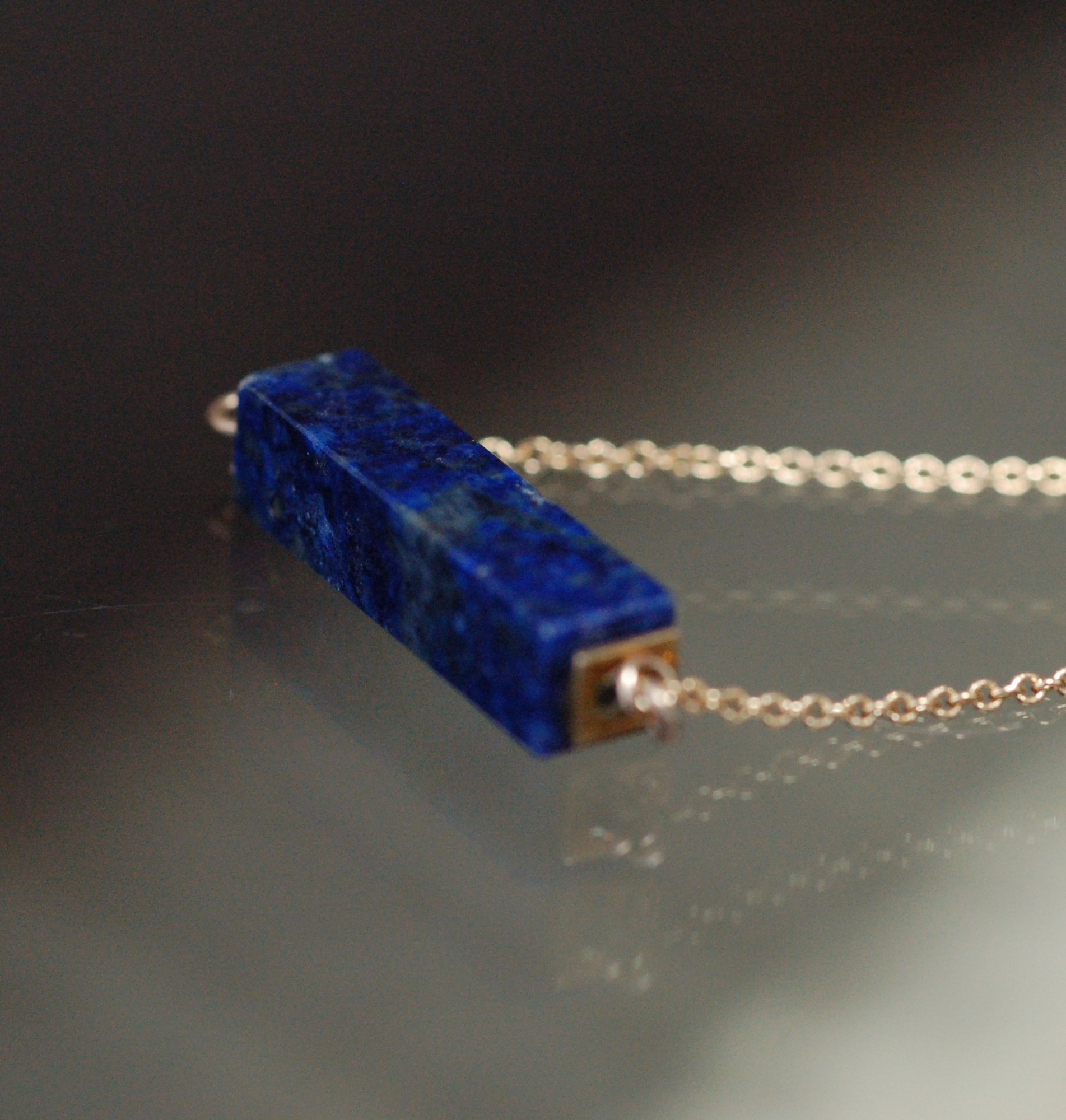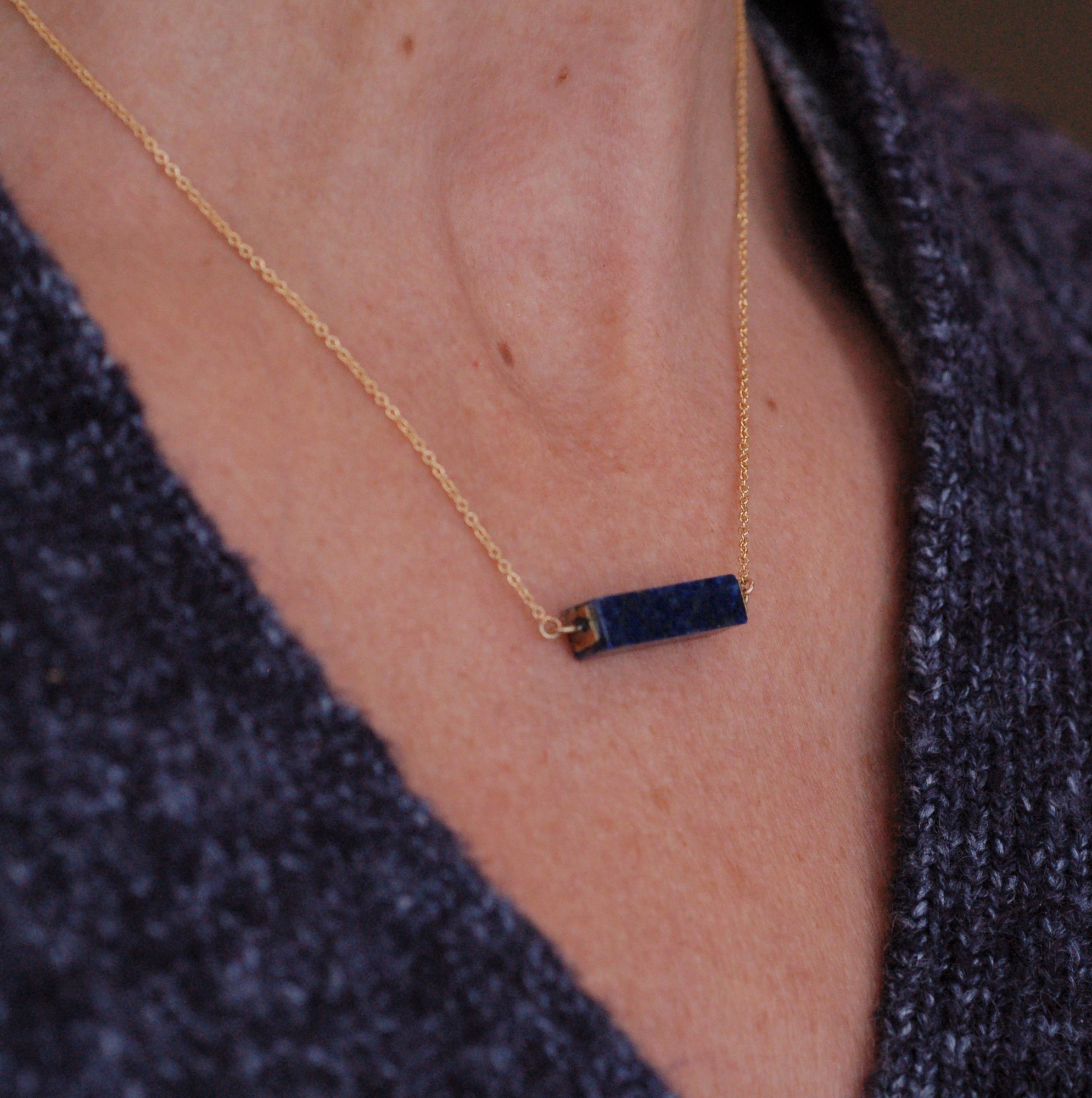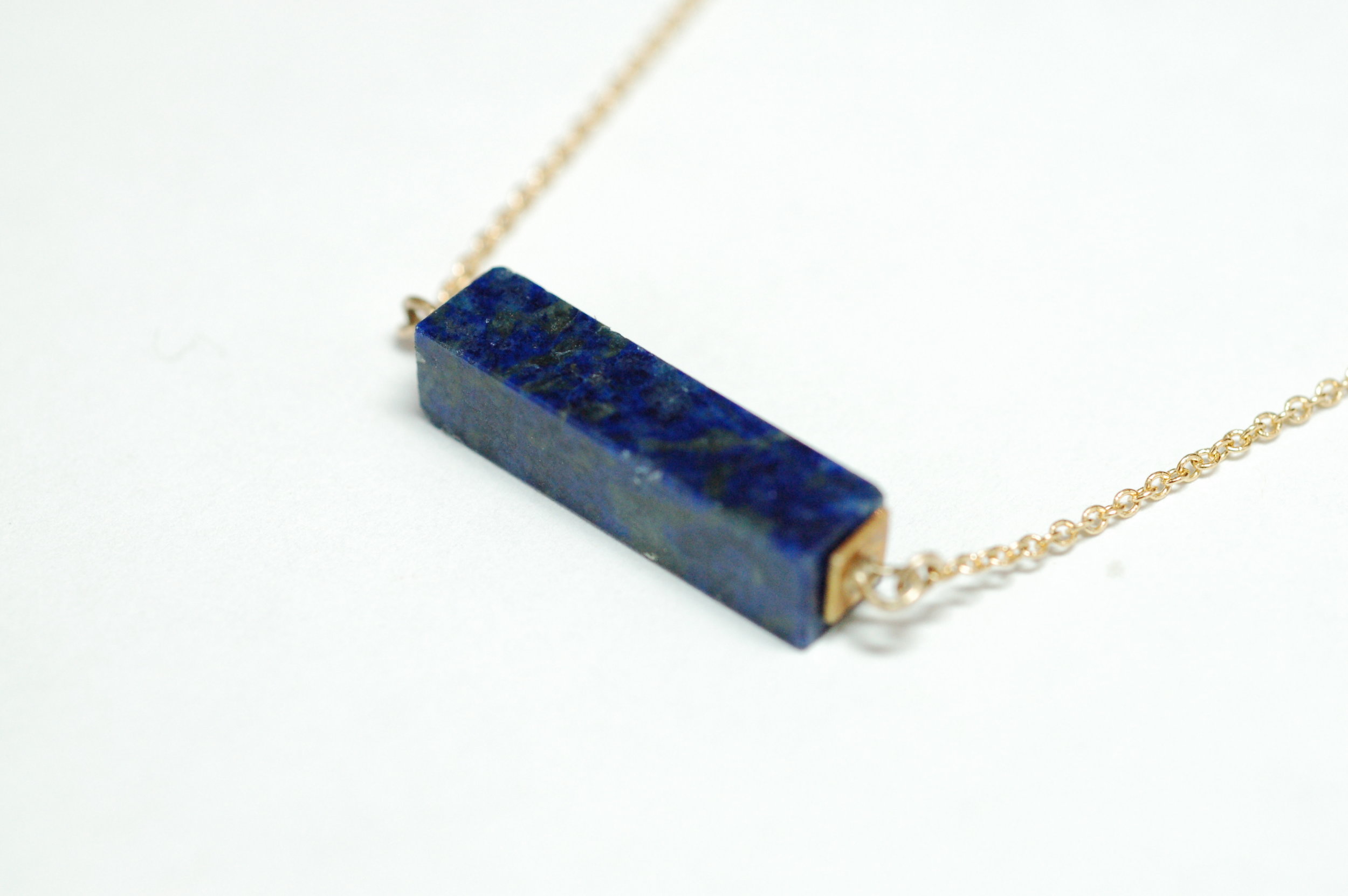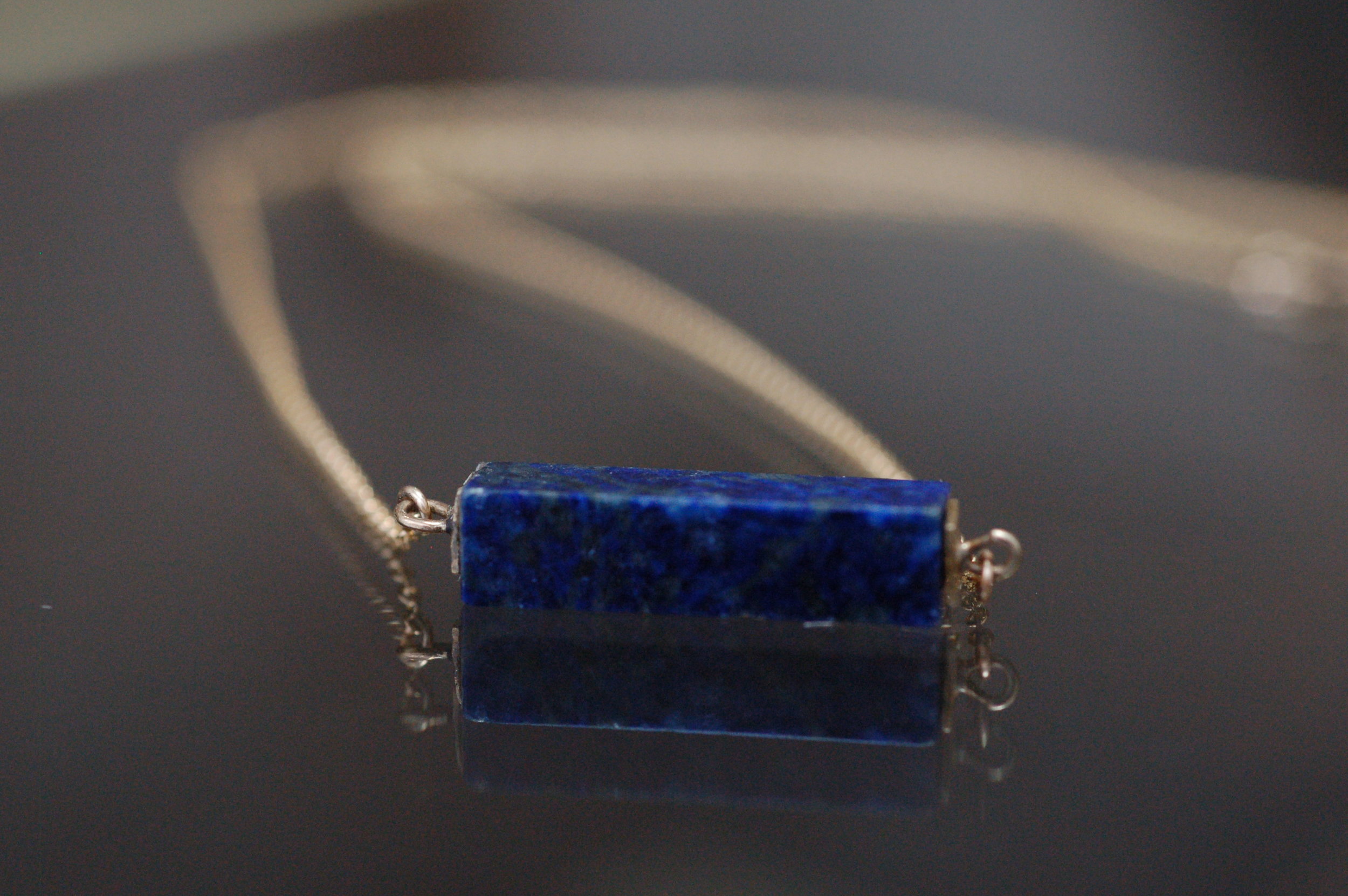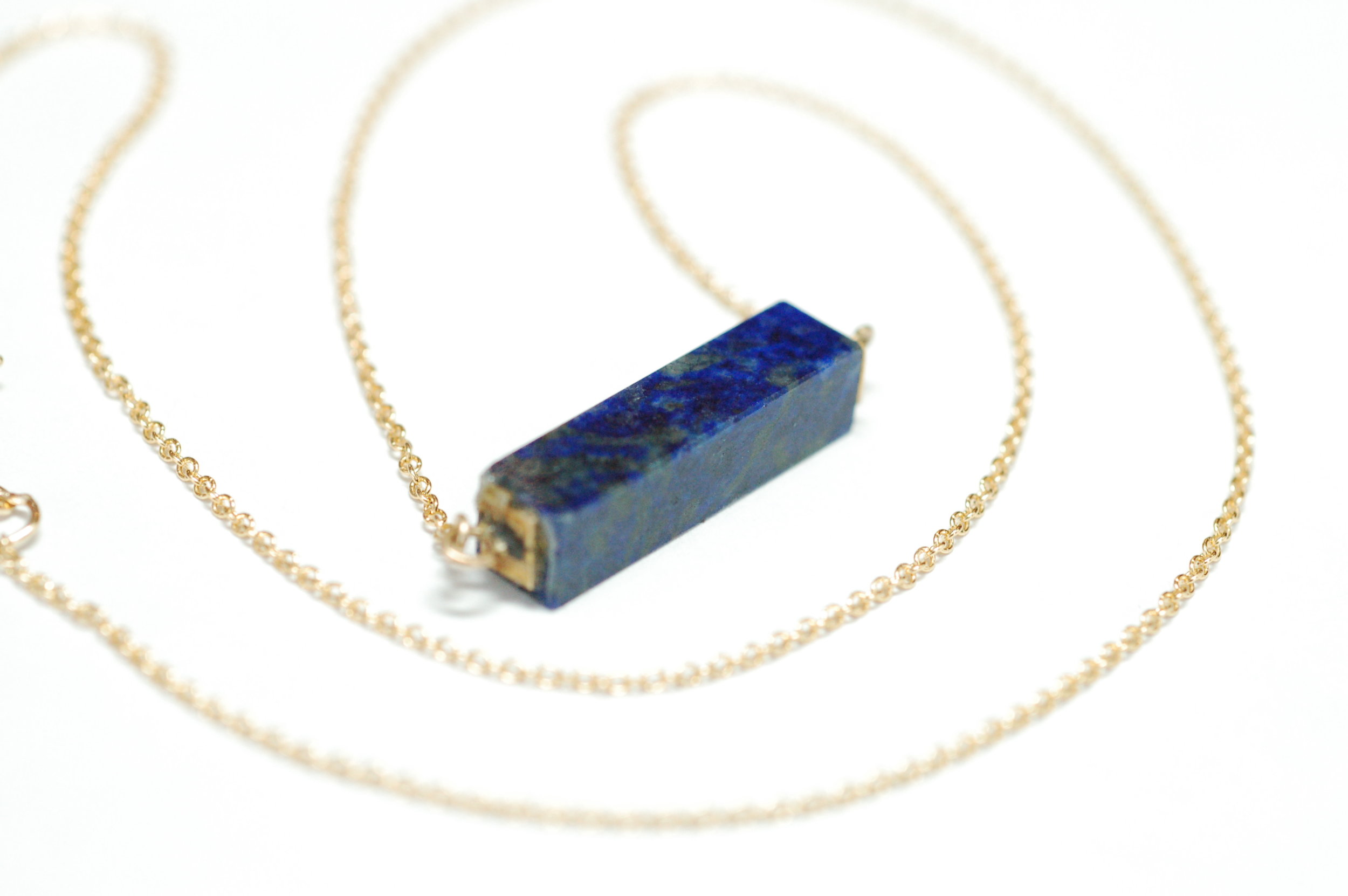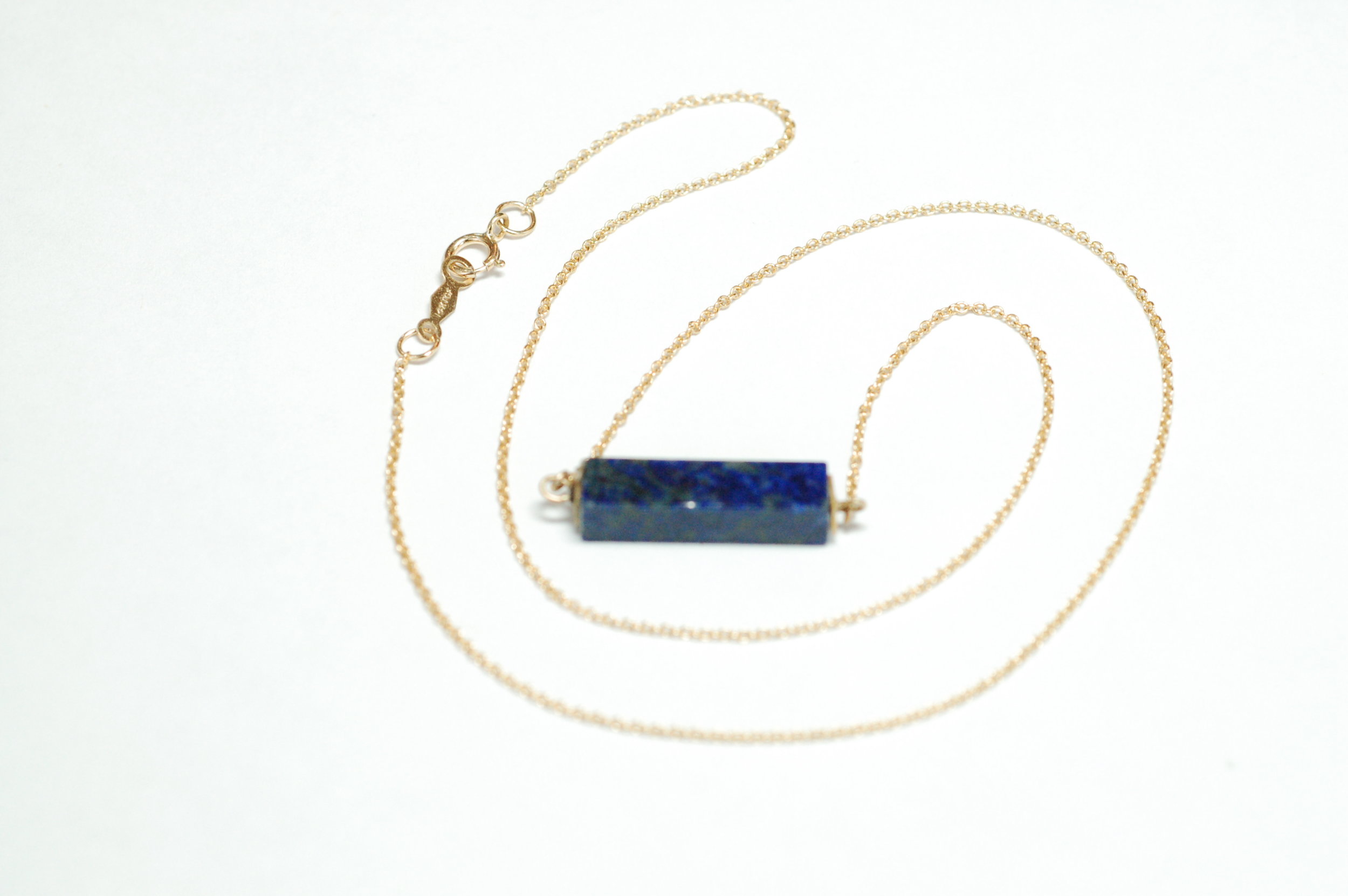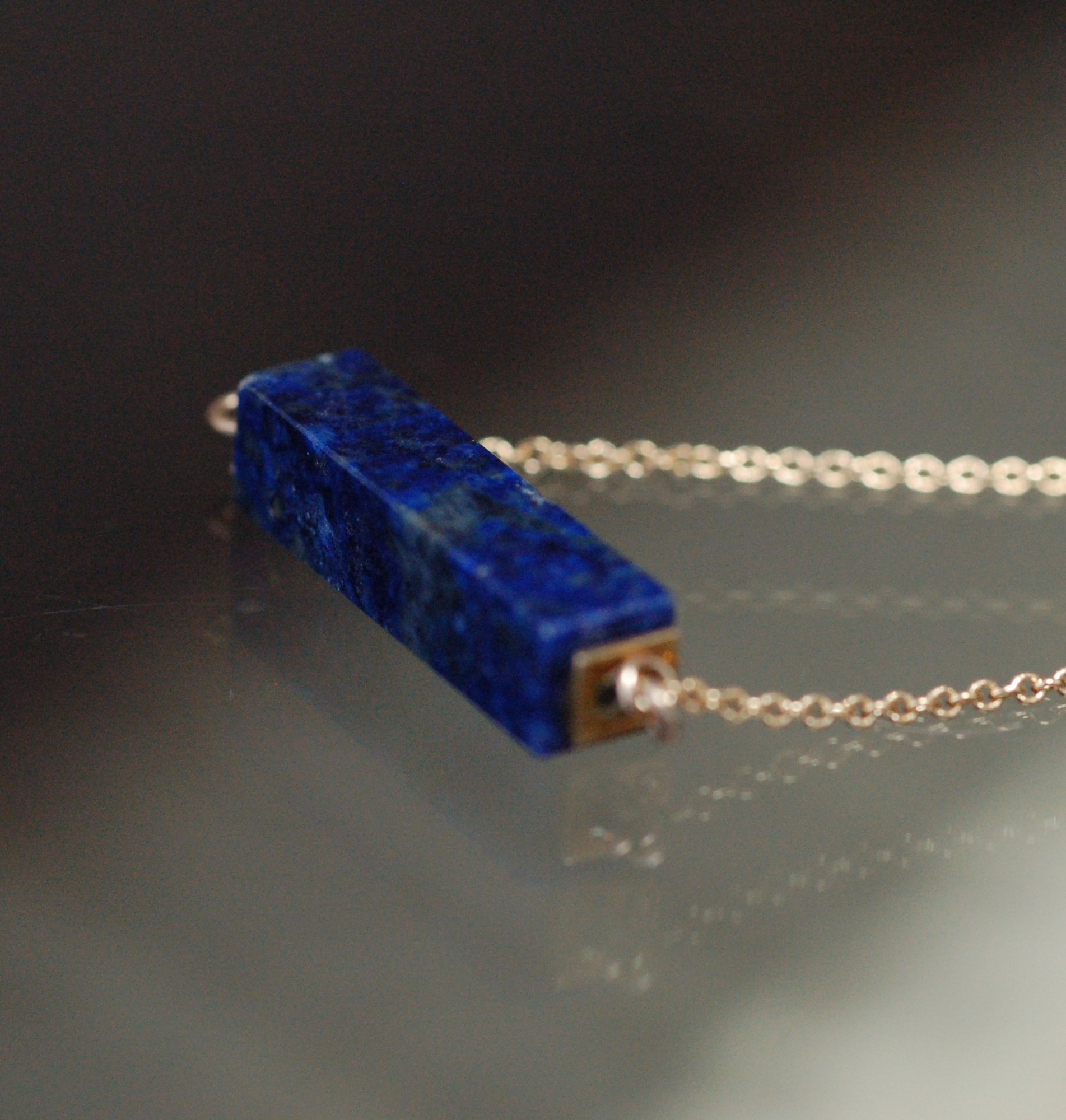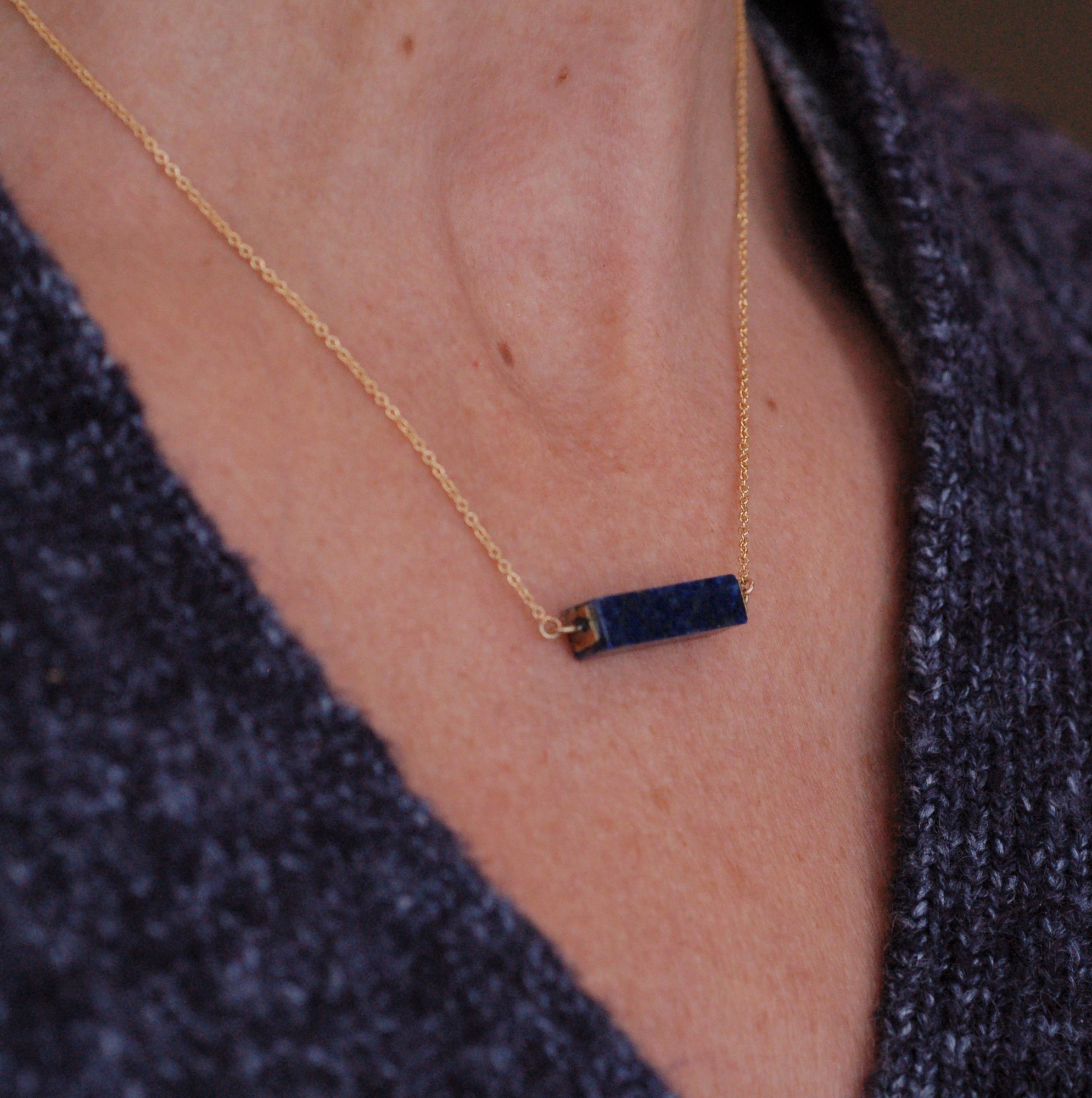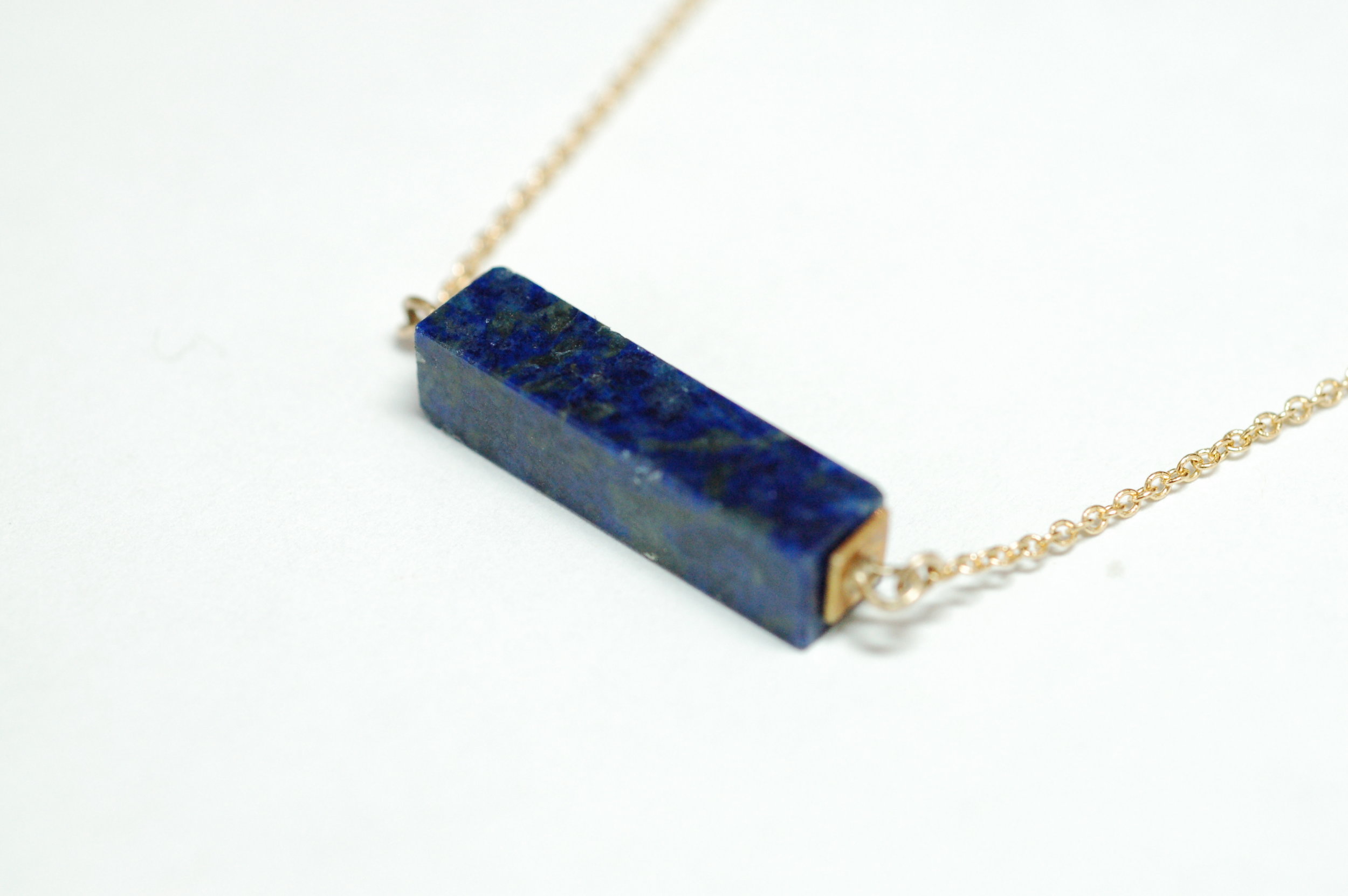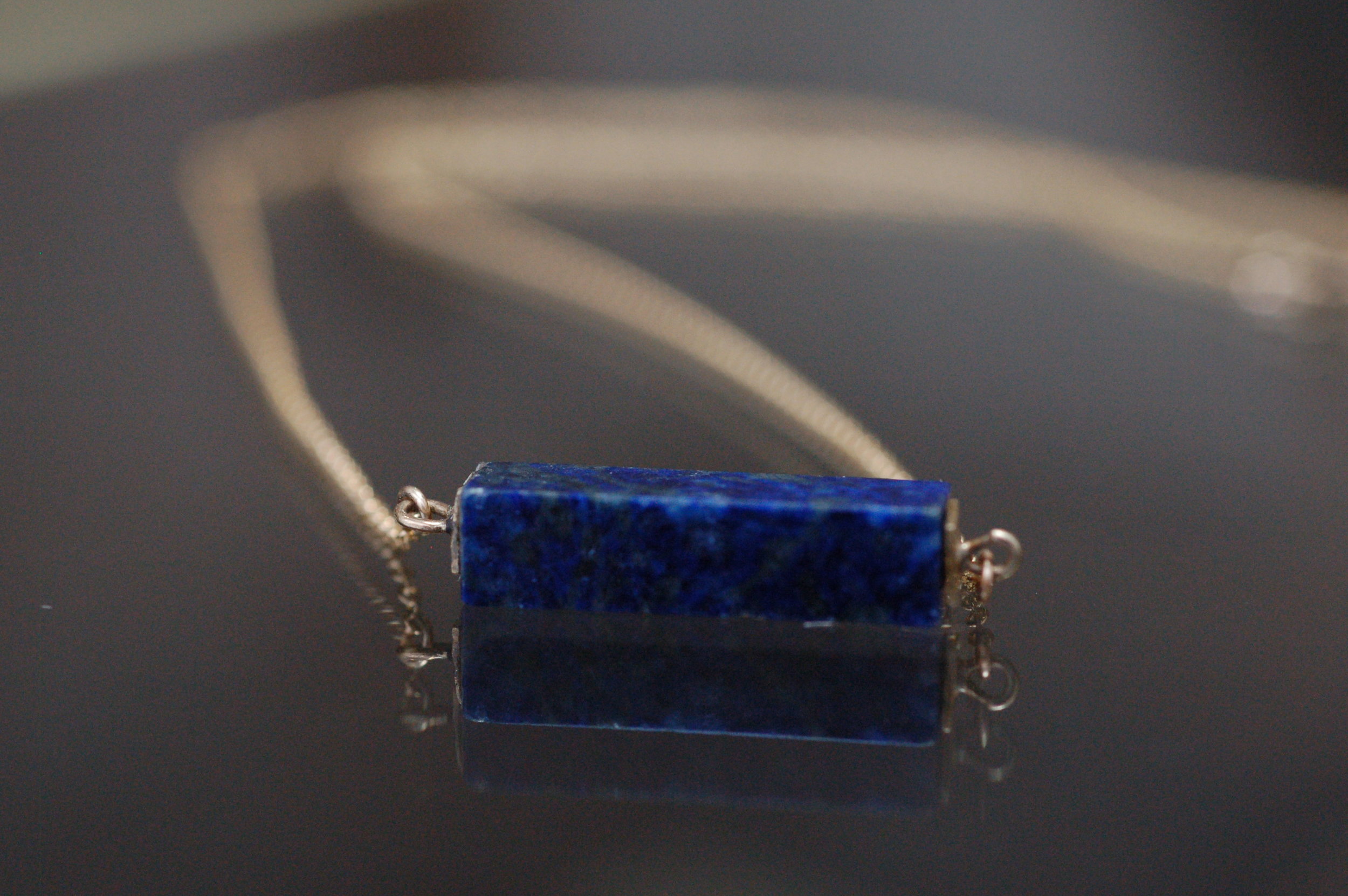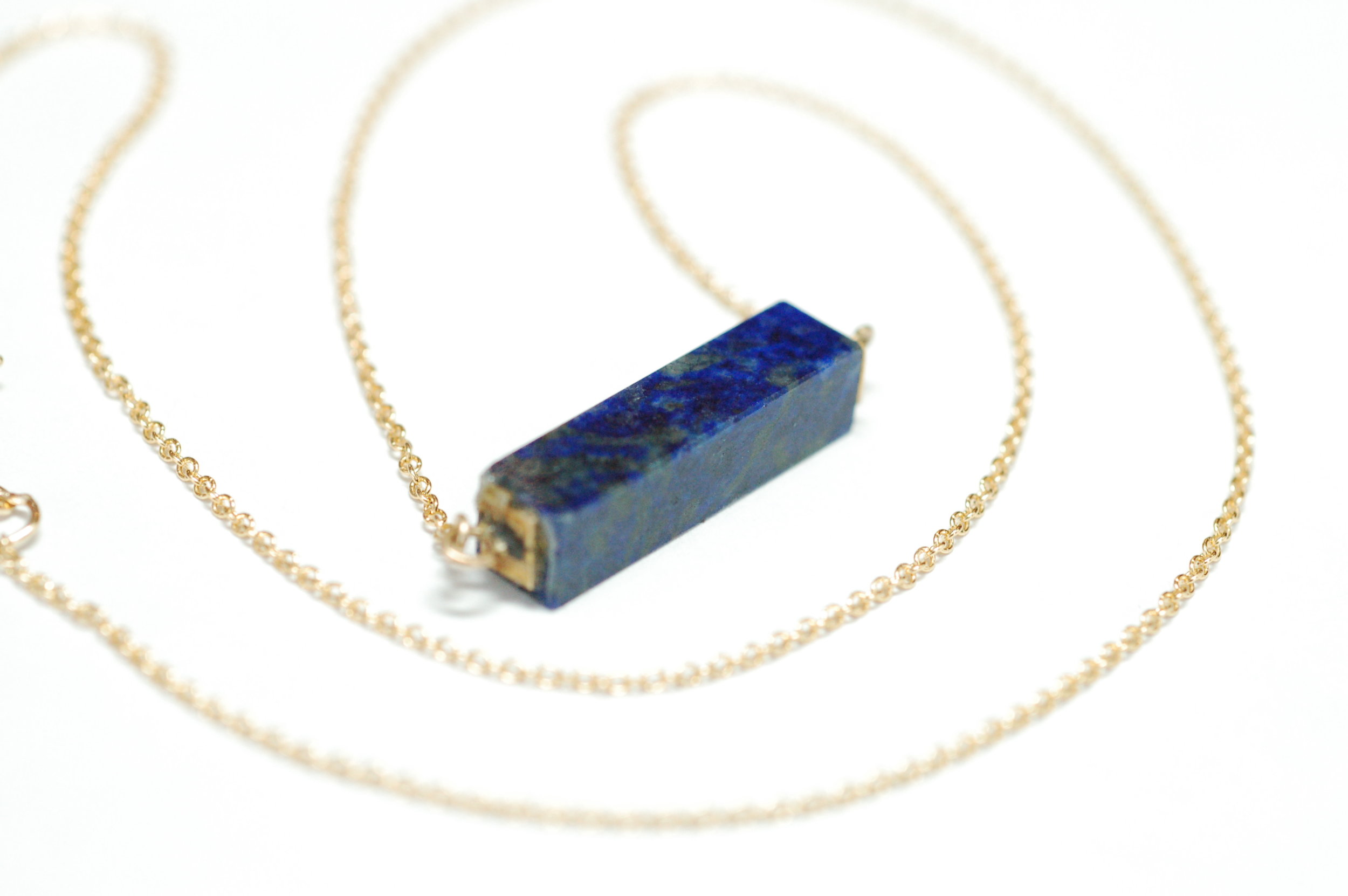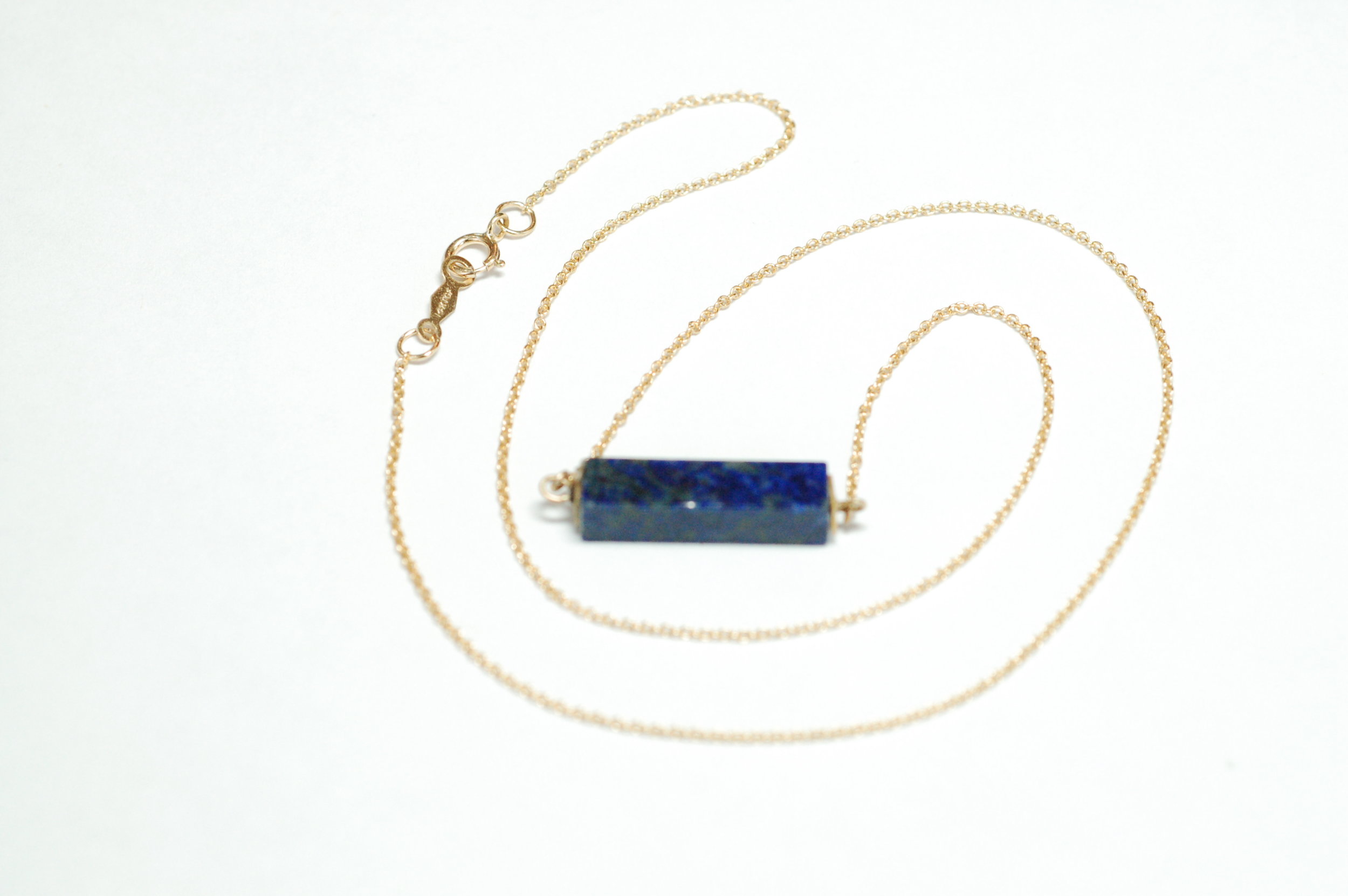 Artisan Lapis Pendant
Artisan made pendant using pieces of old recycled lapis in a long rectangular shape ~3/4" long and gold filled chain ~16" long.
This remade piece looks great for a sleek modern contemporary look, or stacked with old chains and pendants for a trendy look.
Great as a gift for yourself, or someone you love!
Materials: Lapis (originally from a Deco 30s piece), gold filled chain
Item ID:2018130