Art Deco 20s Filigree Sapphire Ring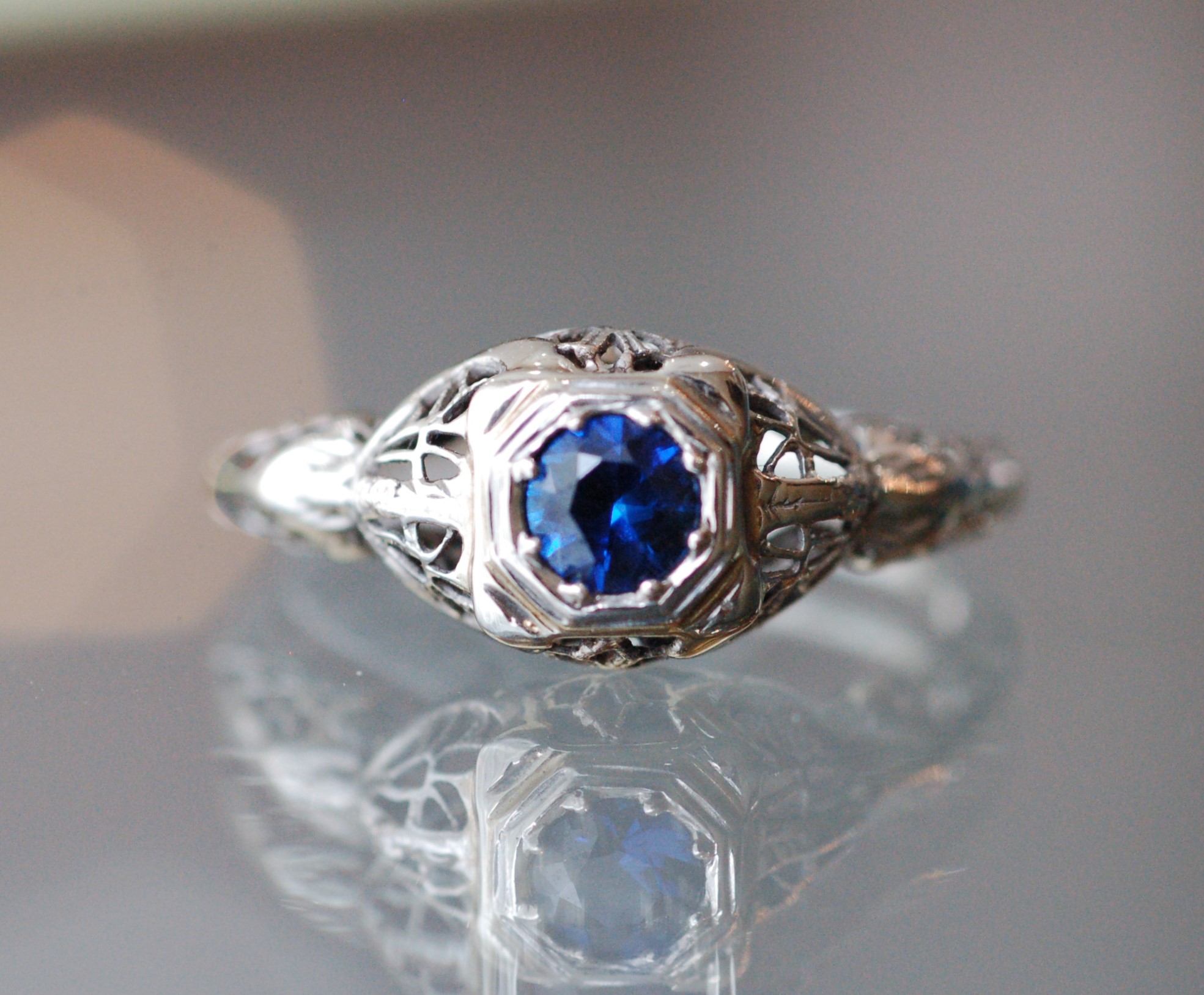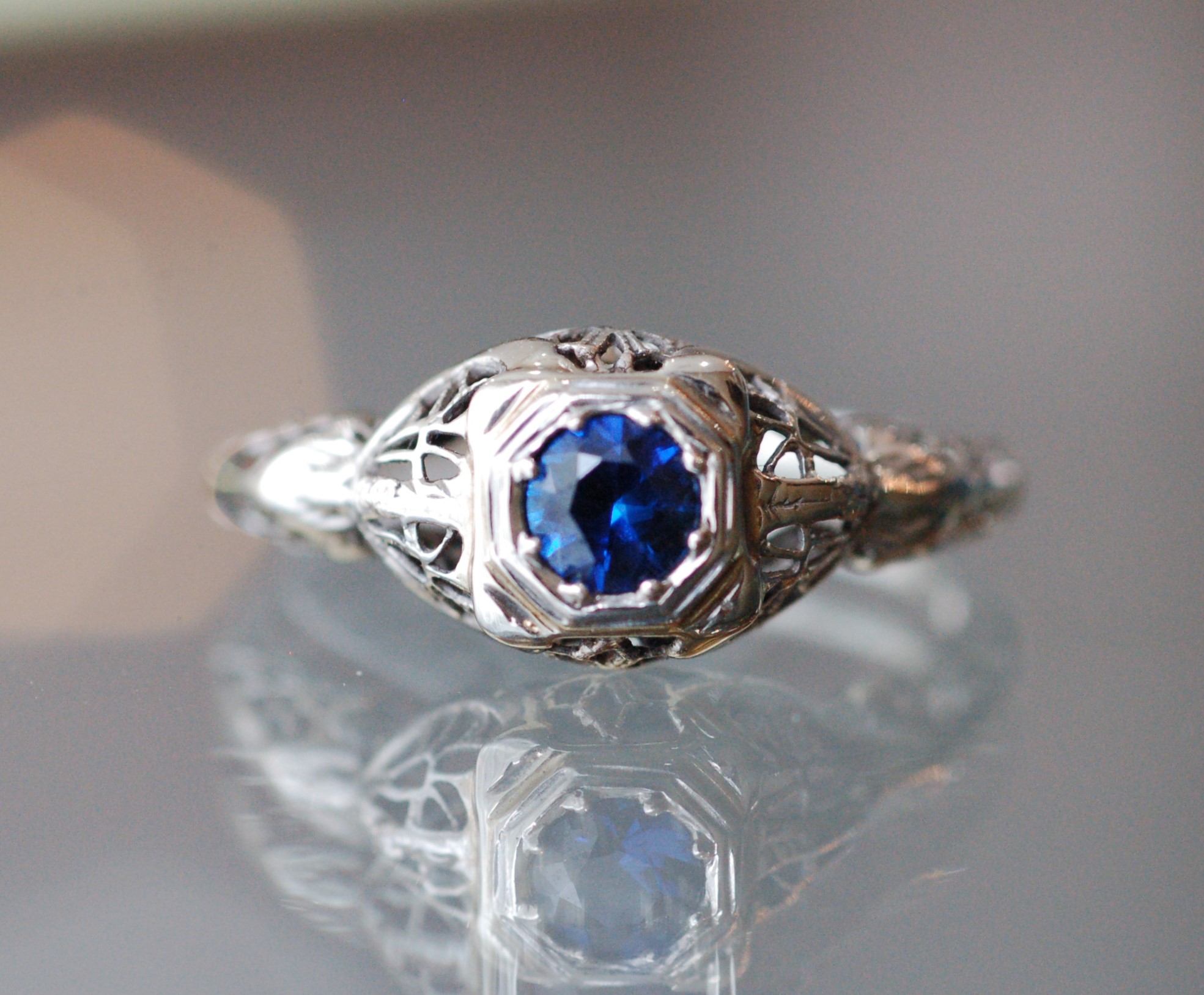 Art Deco 20s Filigree Sapphire Ring
Airy and lacy like spun sugar, this fine filigree work is a beautiful example of 1920s Art Deco's intricate metal art. The beautiful medium blue sapphire is the cherry on top for this stunning little work of art.
This wonderful jewel is currently considered to be vintage, but give her just a few more years and she will be a bonafide antique jewel! To be considered "antique" a jewel must be at least 100 years old. If it's an old piece of jewelry, but not yet 100 years old, she is only considered "vintage". Although vintage can be wonderful too!
This "almost antique" beauty could be anything you want….. a right hand ring, the gift you buy yourself when you get that promotion, that special piece to mark a momentous occasion, or even a wonderful engagement ring,
Sapphire is September's birthstone.
Materials: 18k white gold, sapphire
Time Frame: 1920s Art Deco
Size: ~7.5