SOLD - Antique Victorian Shamrock Pin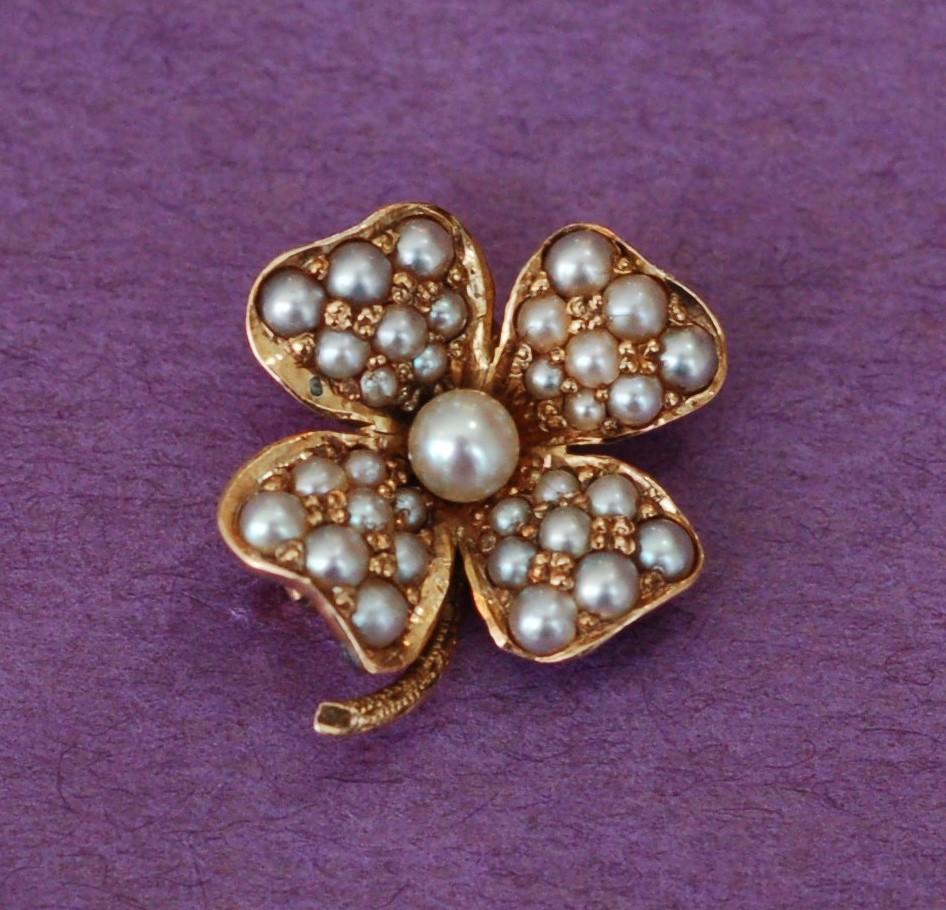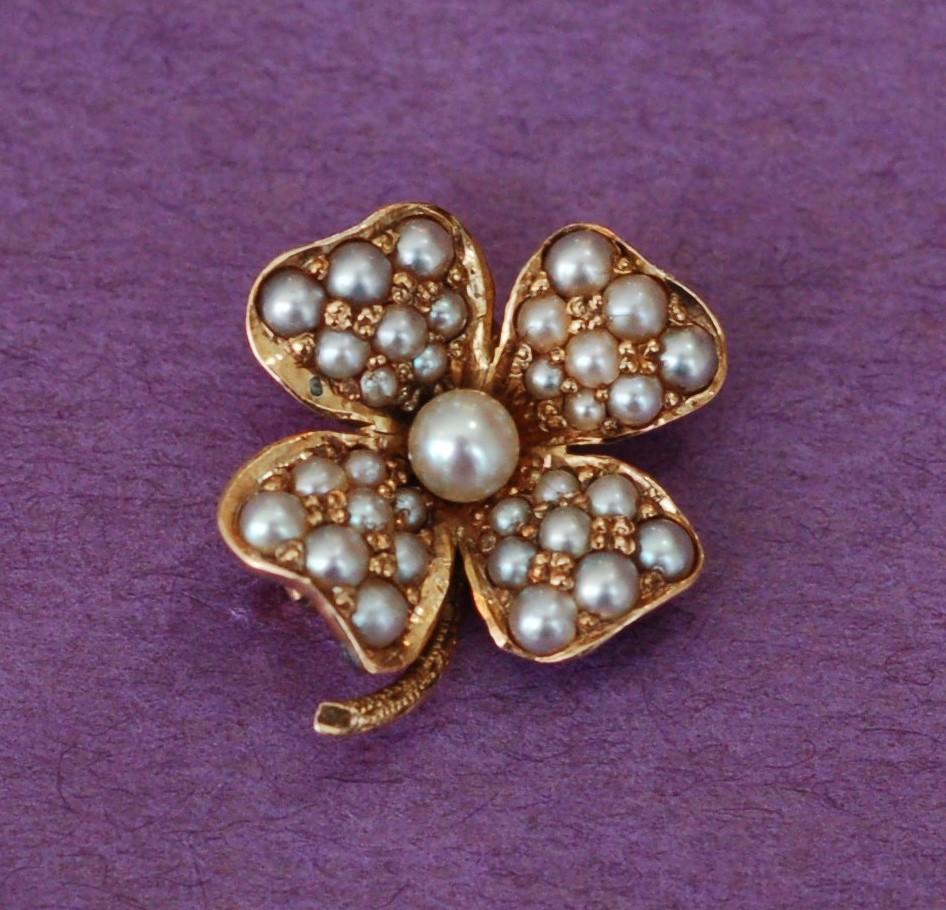 sold out
SOLD - Antique Victorian Shamrock Pin
SOLD - This sweet little antique Victorian four leaf clover could be your lucky charm. This beautiful little gold shamrock is encrusted with seed pearls. It would look great on a jacket lapel, or your collar. If it's a secret wish for luck, you can wear it inside your jacket and no one but you will know.
This sweet little shamrock could also be converted to a pendant.
I have two of these sweet little pins (twin pins!). These would be great gifts for 2 sisters, for a mother & daughter duo, for a set of twins, or for you! They would also look great as a set, worn one on each collar, or pinned to each lapel on a jacket, etc. The purchase price is for one, but if you want both, let me know & we can make that happen. You'll even get a discount on the 2nd one if you buy both.
Materials: Seed pearls & gold
Time Frame: late 1800-early 1900s