Antique Fleur De Lis Watch Pin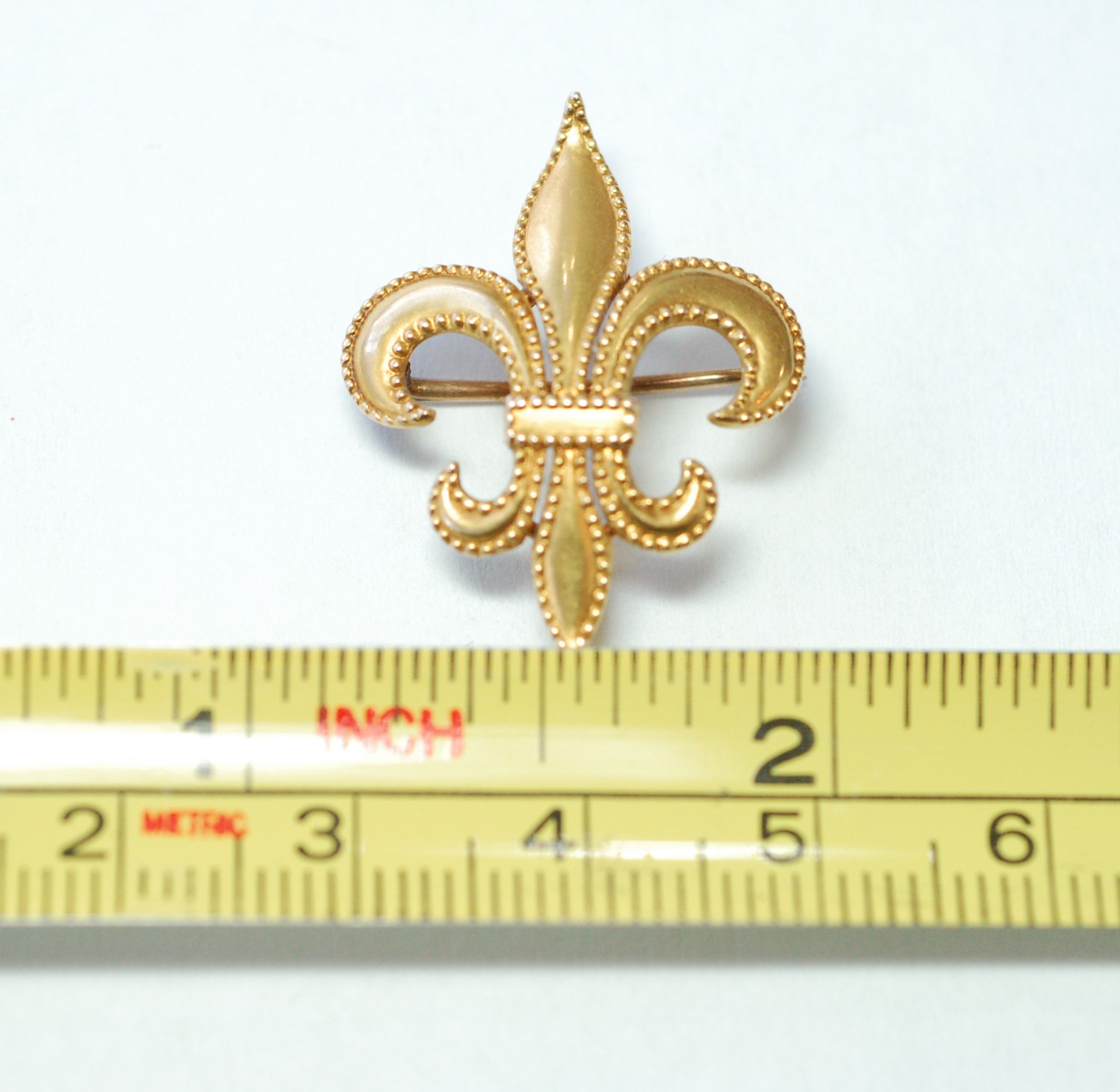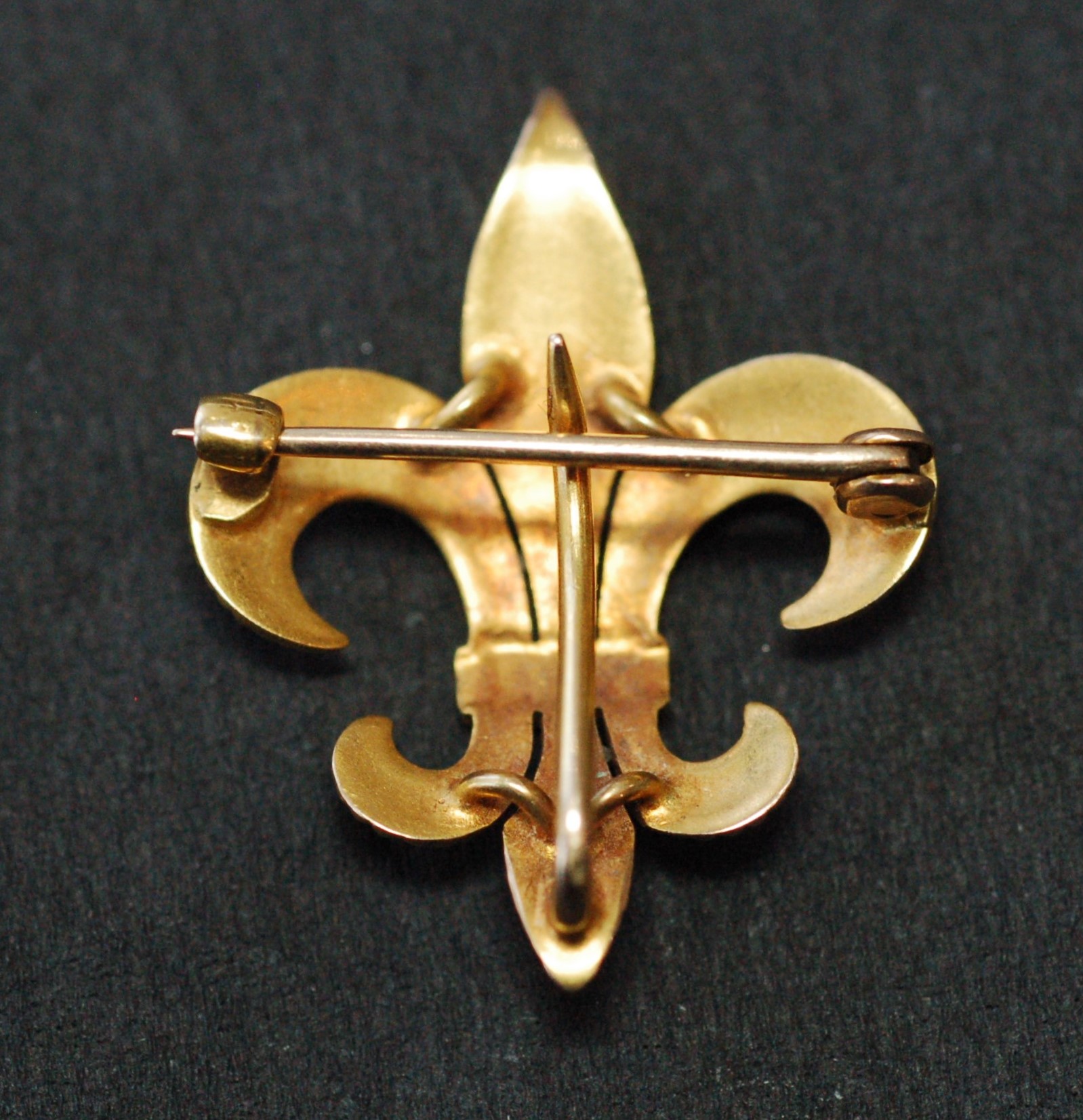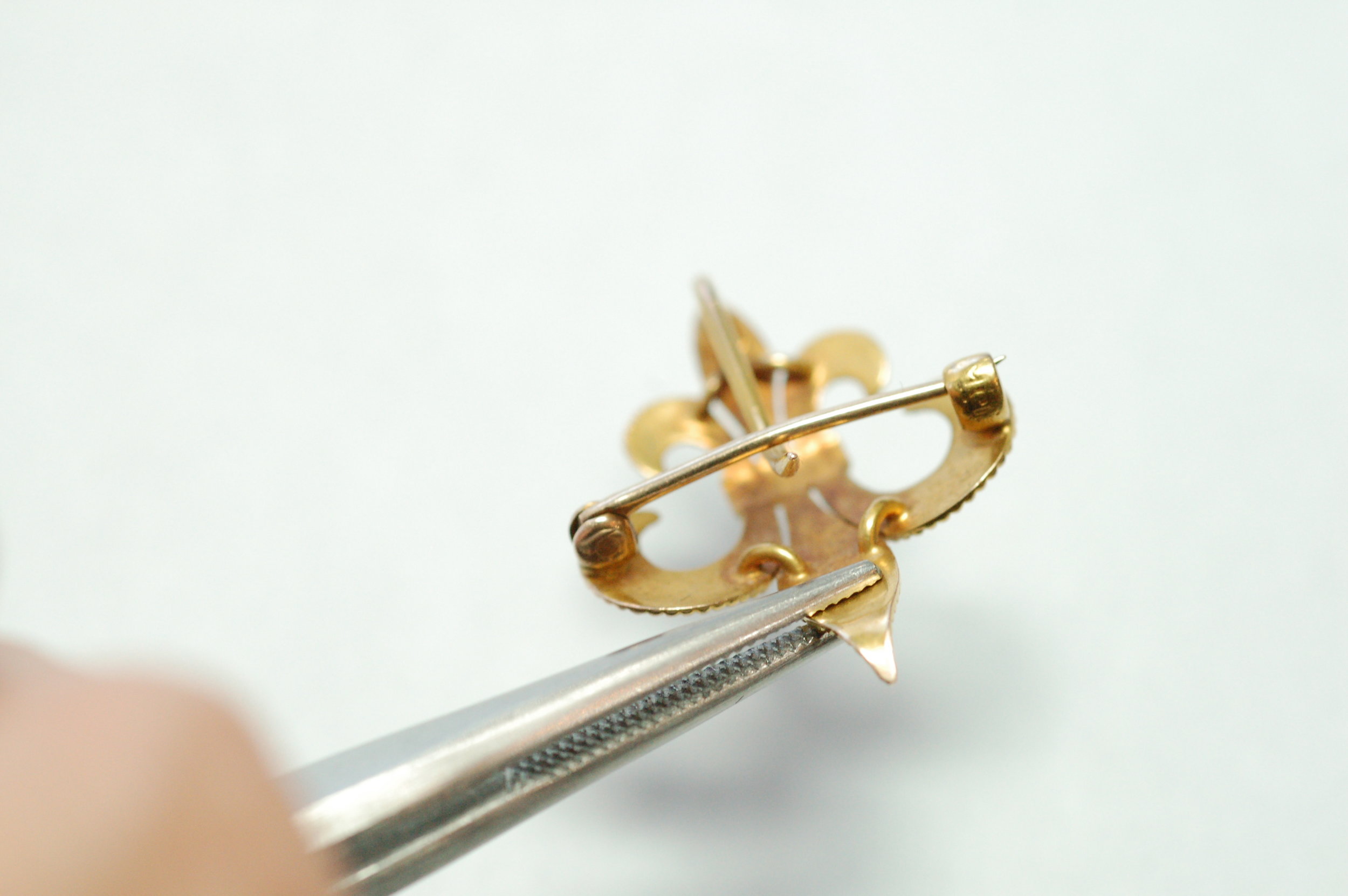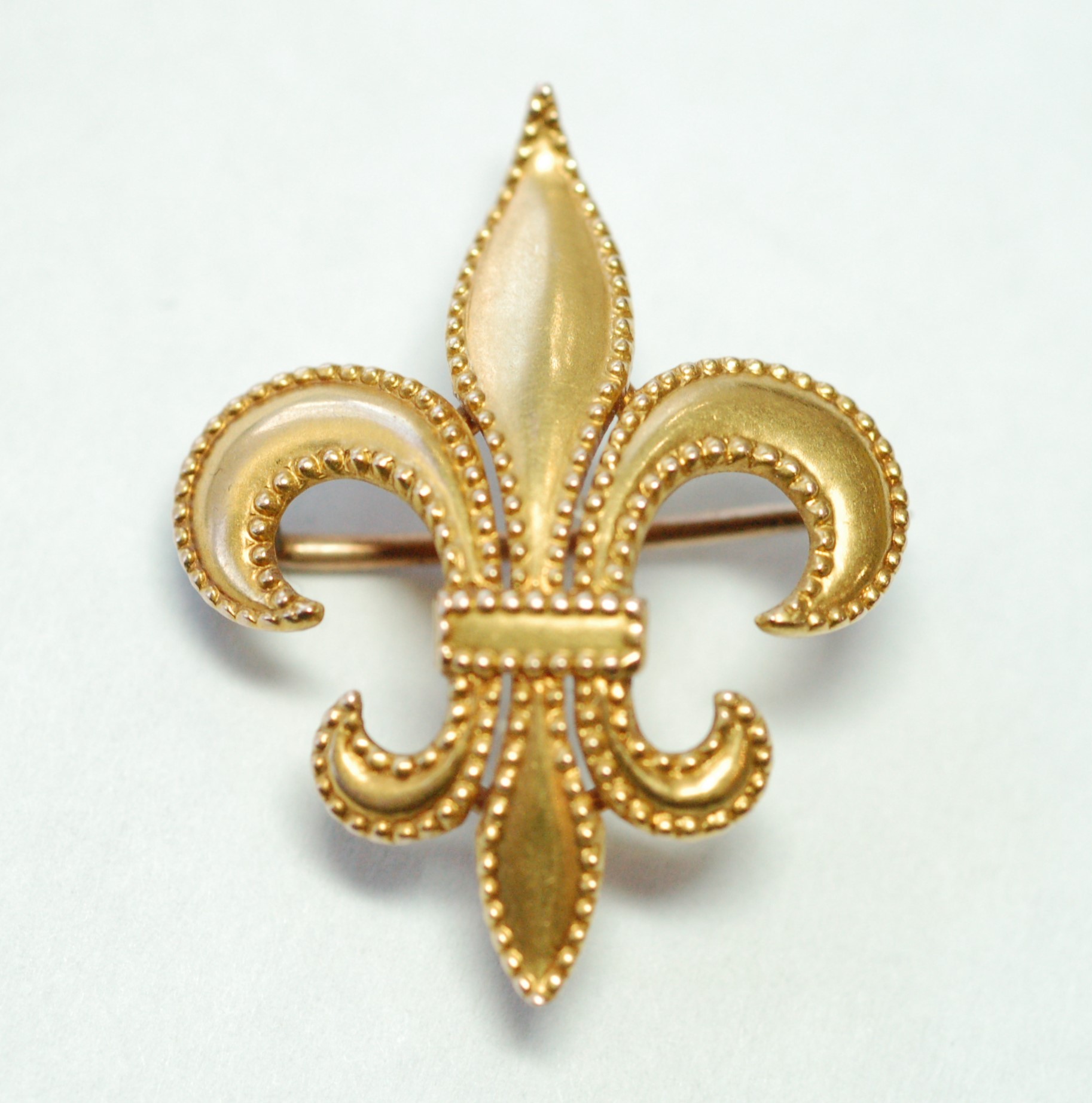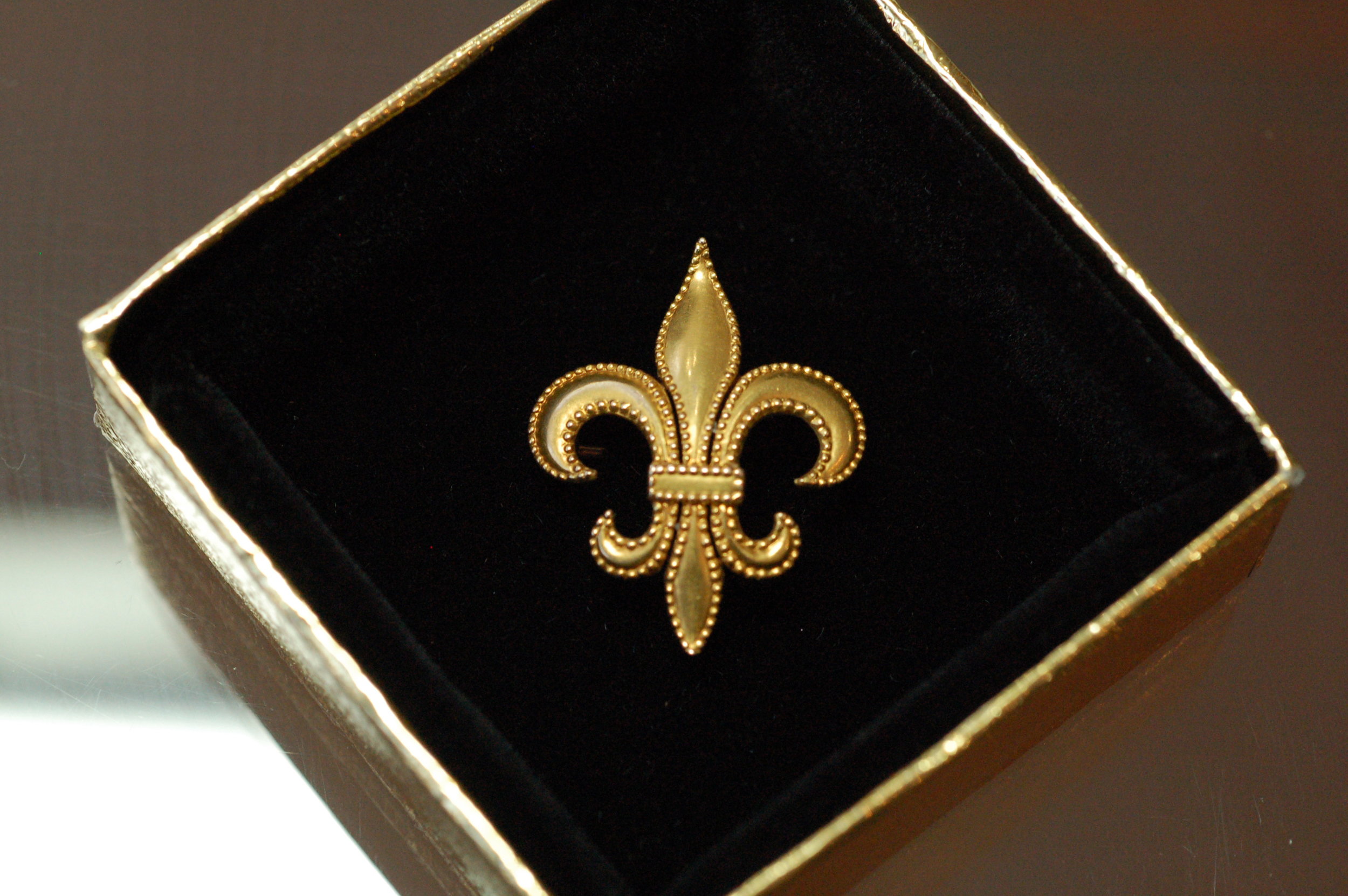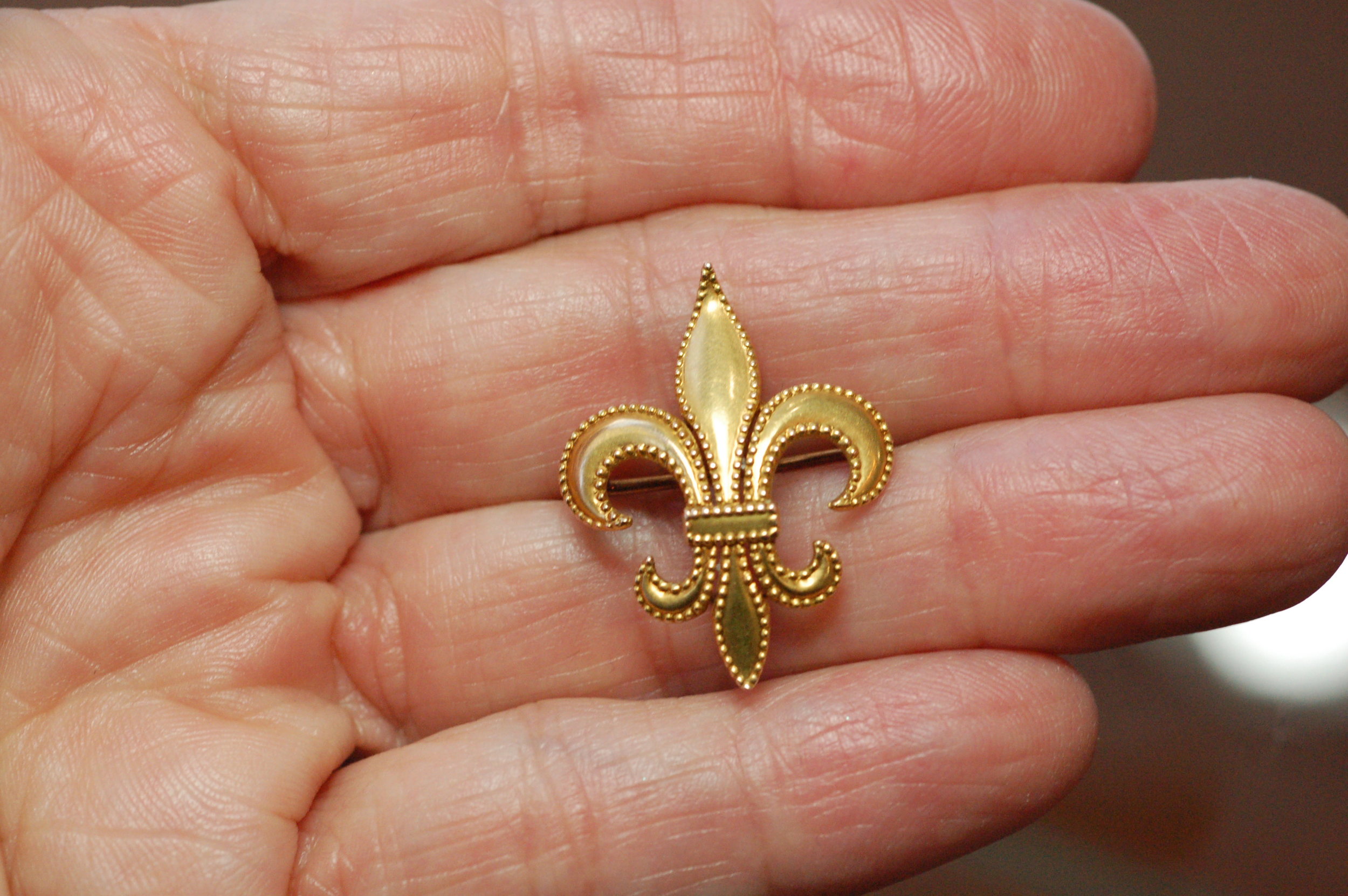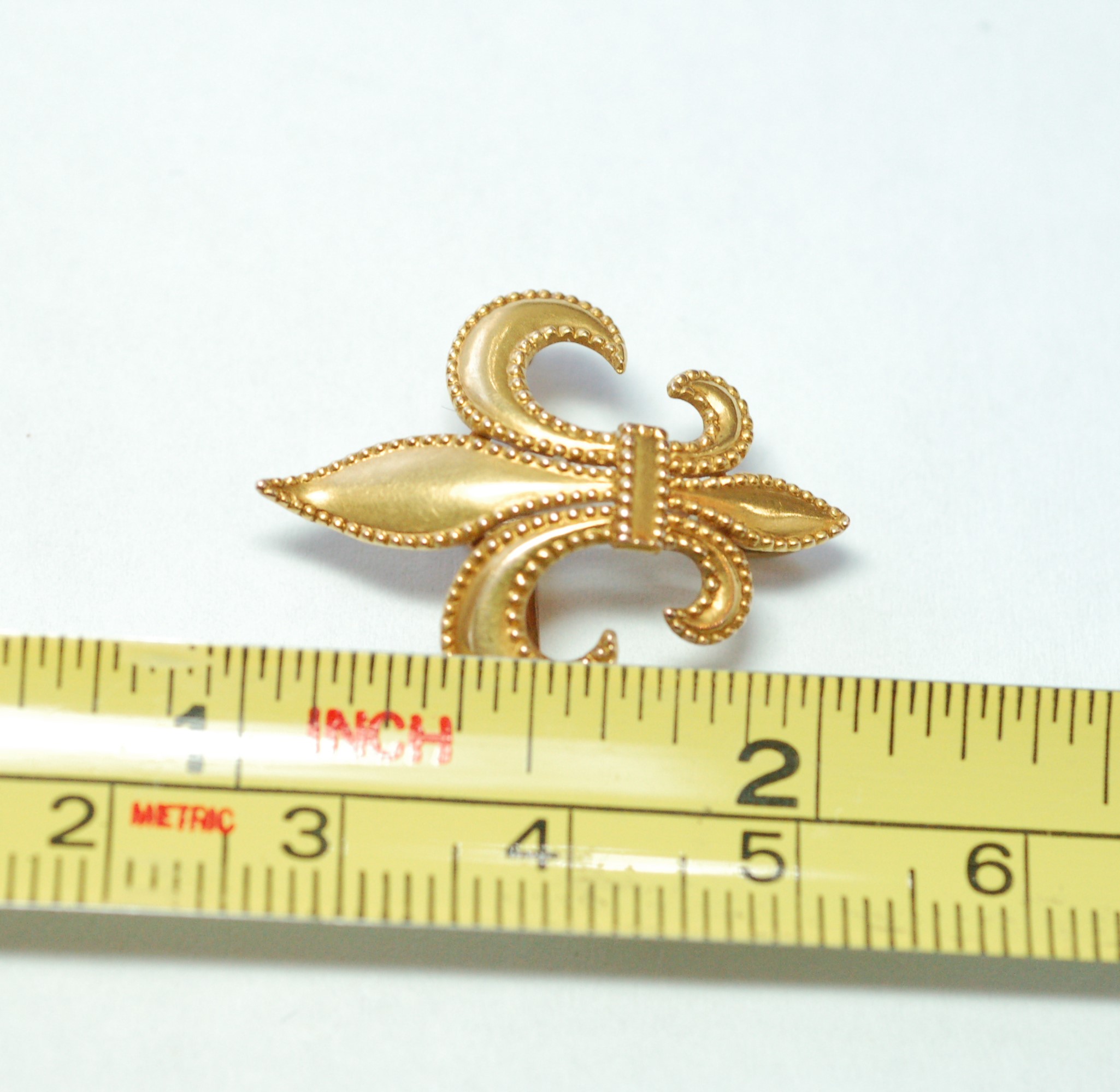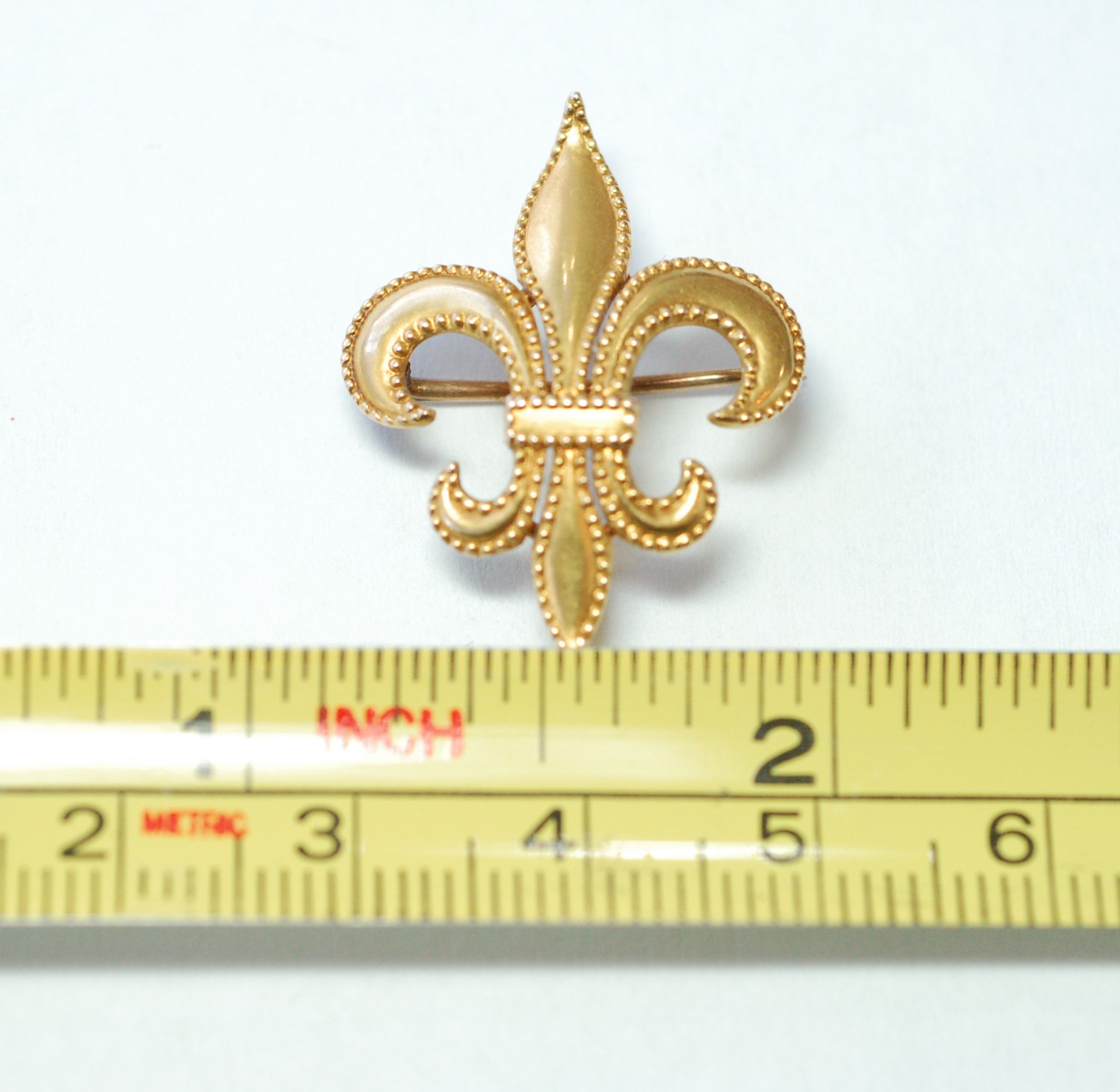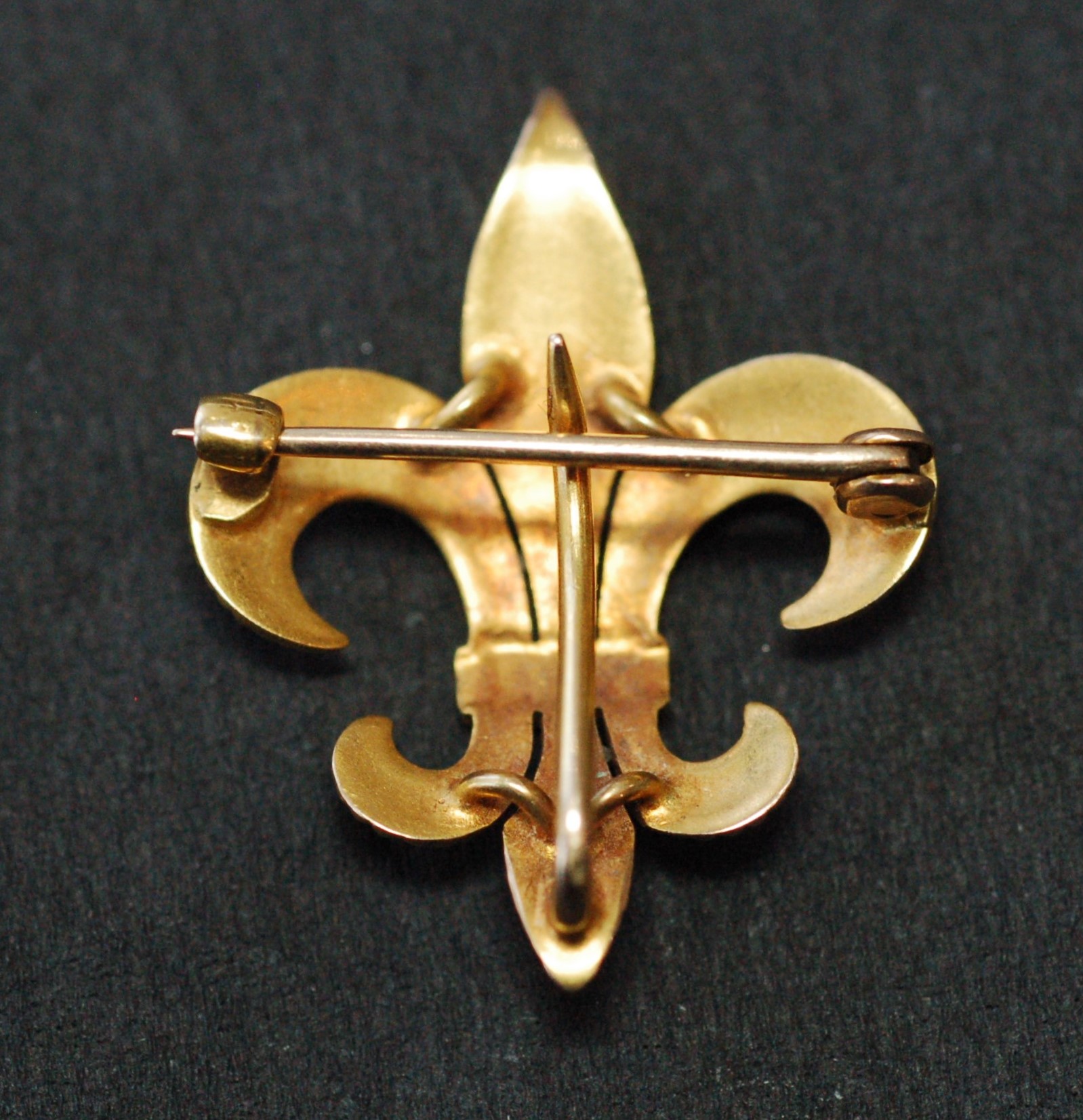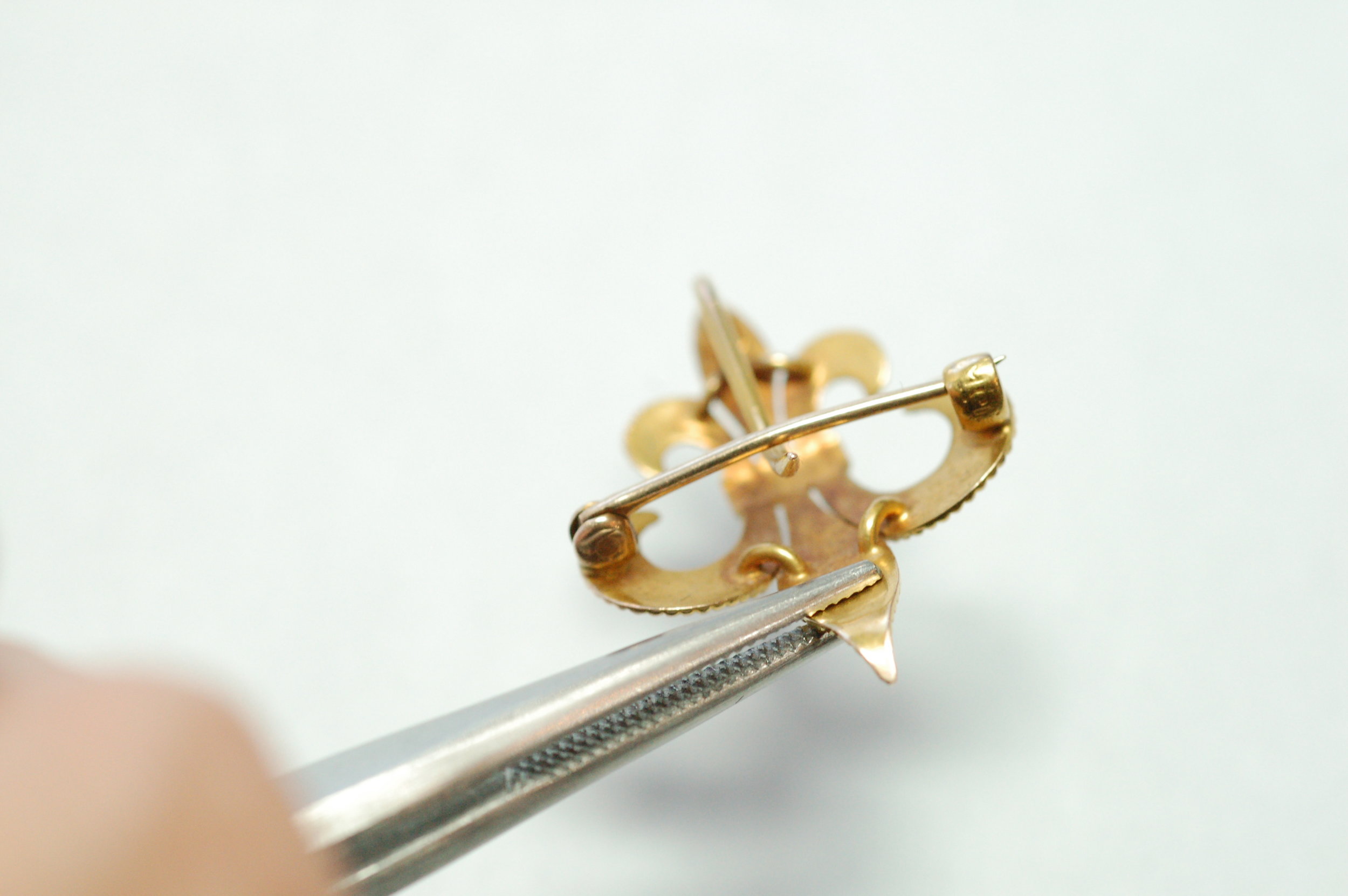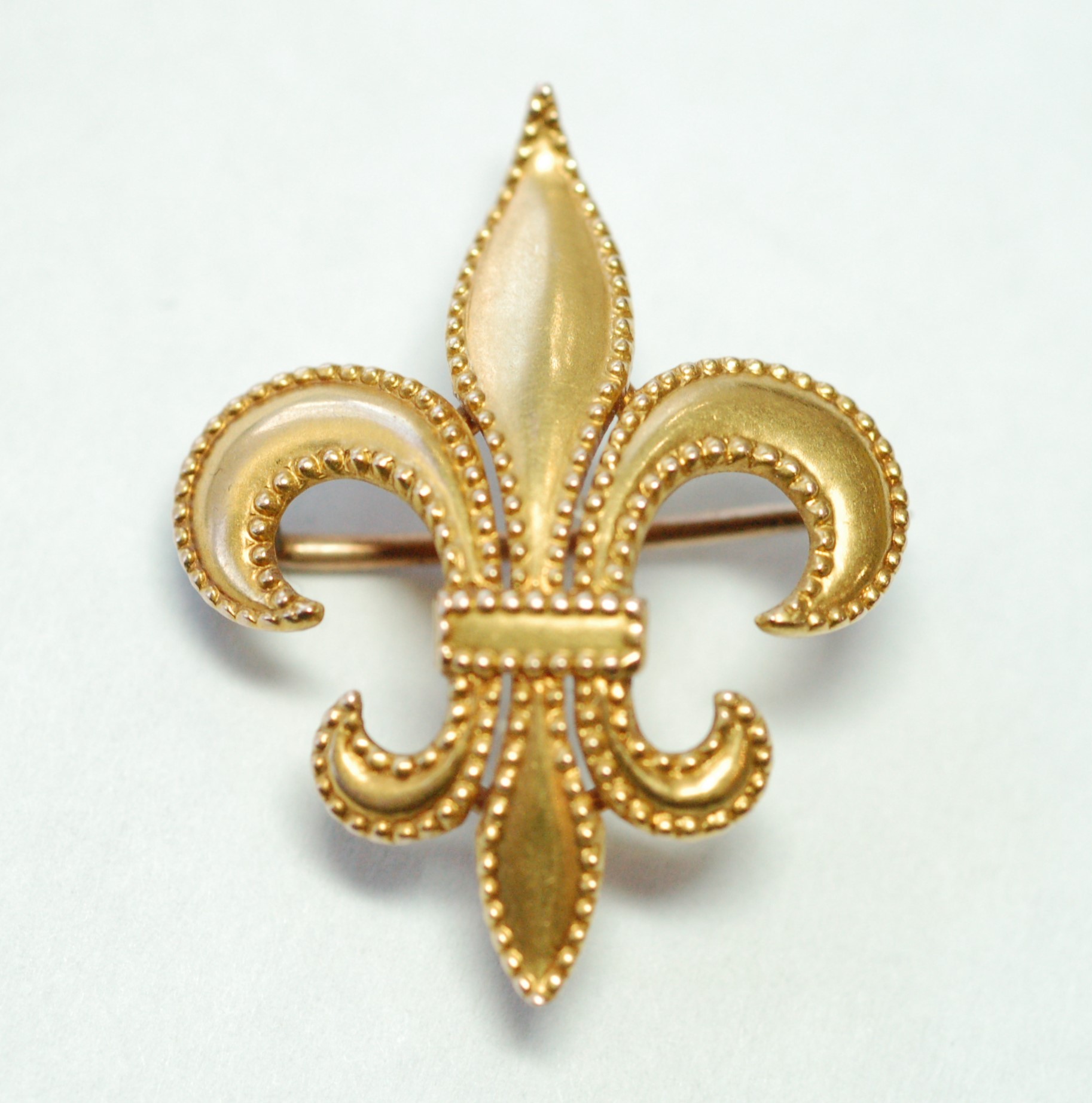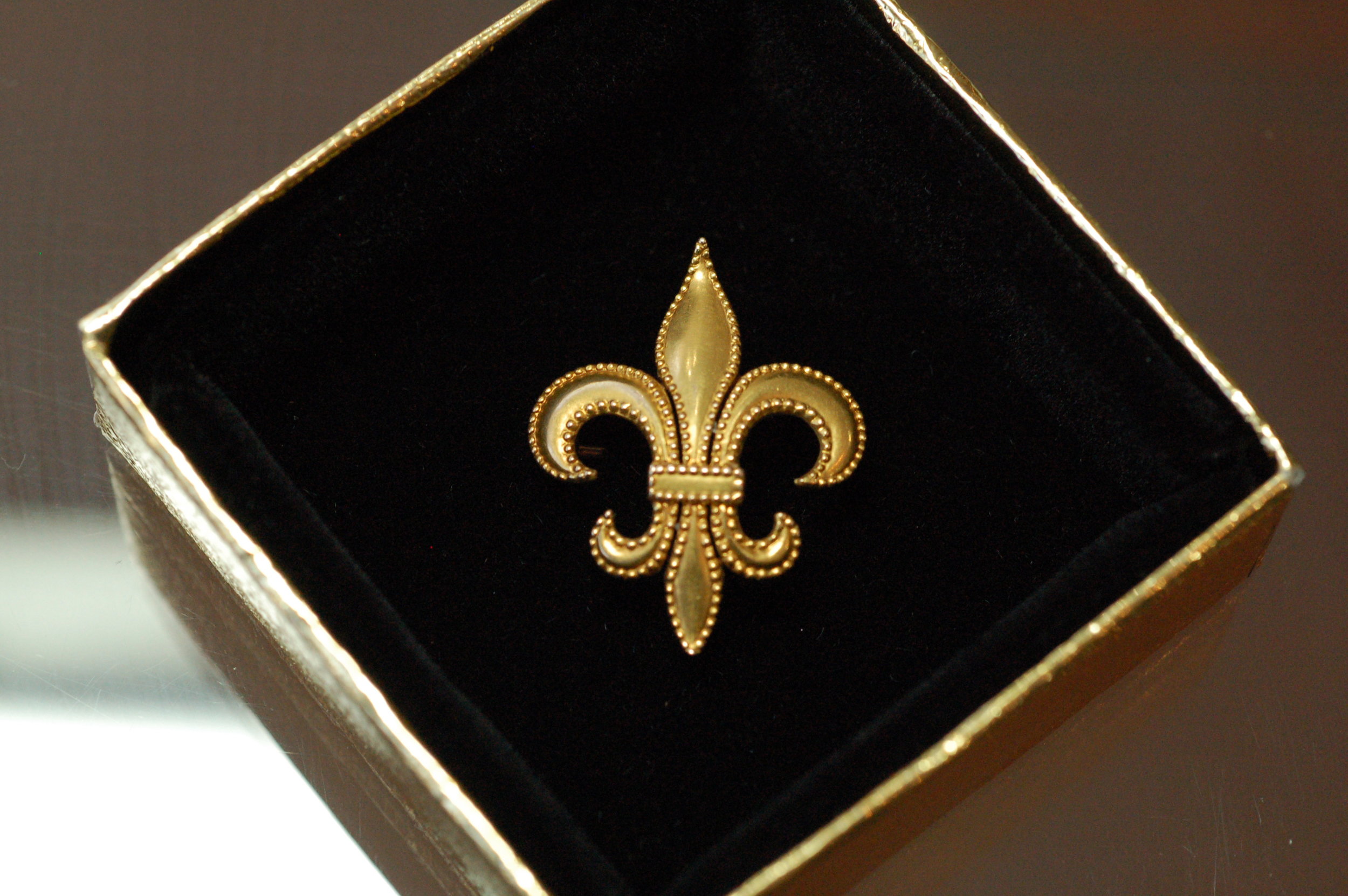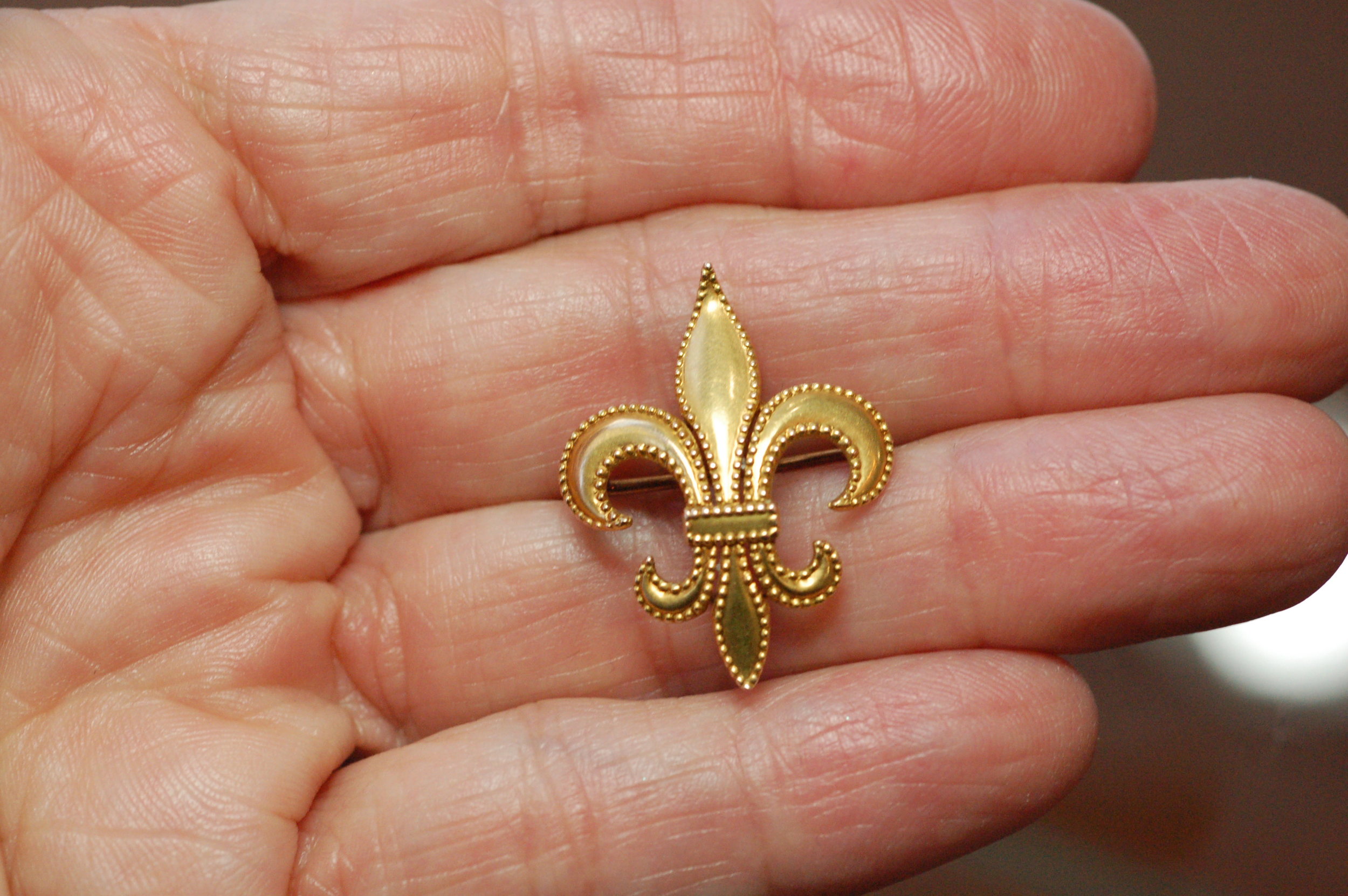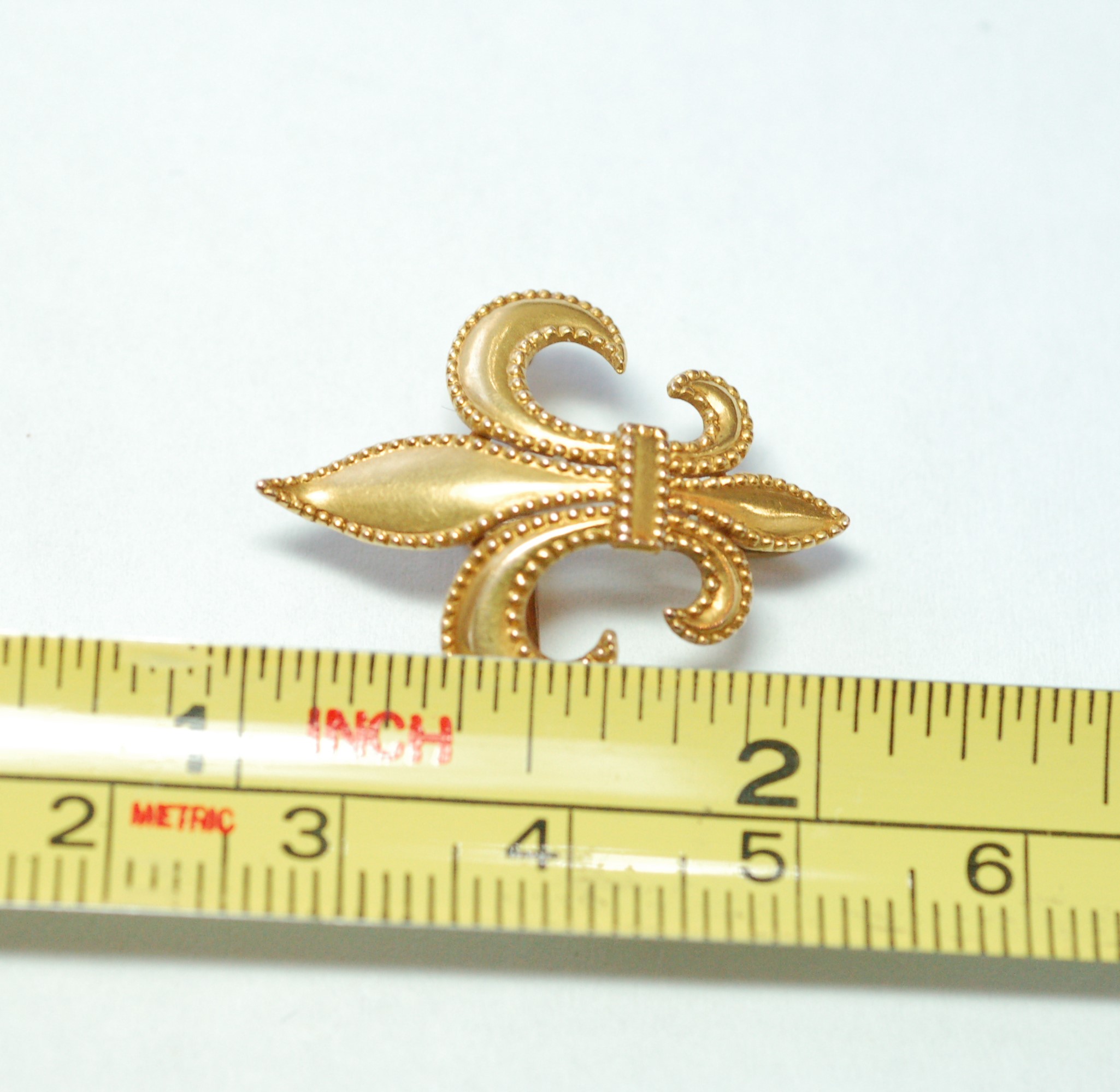 Antique Fleur De Lis Watch Pin
This wonderful antique Fleur De Lis brooch is actually a watch pin from the turn of the century. You'll notice the extra "rat tail hook" on the back of the pin. It was used to hang a small watch, or decorative dangle like a pearl, to add an extra embellishment to this already exquisite pin.
The edge of the pin has the additional detail of a raised beaded design all the way around.
Today this pin could easily be worn by a man or woman. It would be equally stunning on a suit lapel walking into a business meeting, or on a hat worn to shade your face from the sun (especially while gardening!)
Fleur De Lis represents a stylized lily or a wild iris. Wouldn't this be a wonderful gift for the gardener in your life?
Historically it was used to represent French royalty and in that sense it is said to signify perfection, light and life.
Materials: 10k gold
Size: ~1" tall x ~ 7/8" wide
Item ID:fleurdelis1