Antique Toi et Moi Diamond & Emerald Ring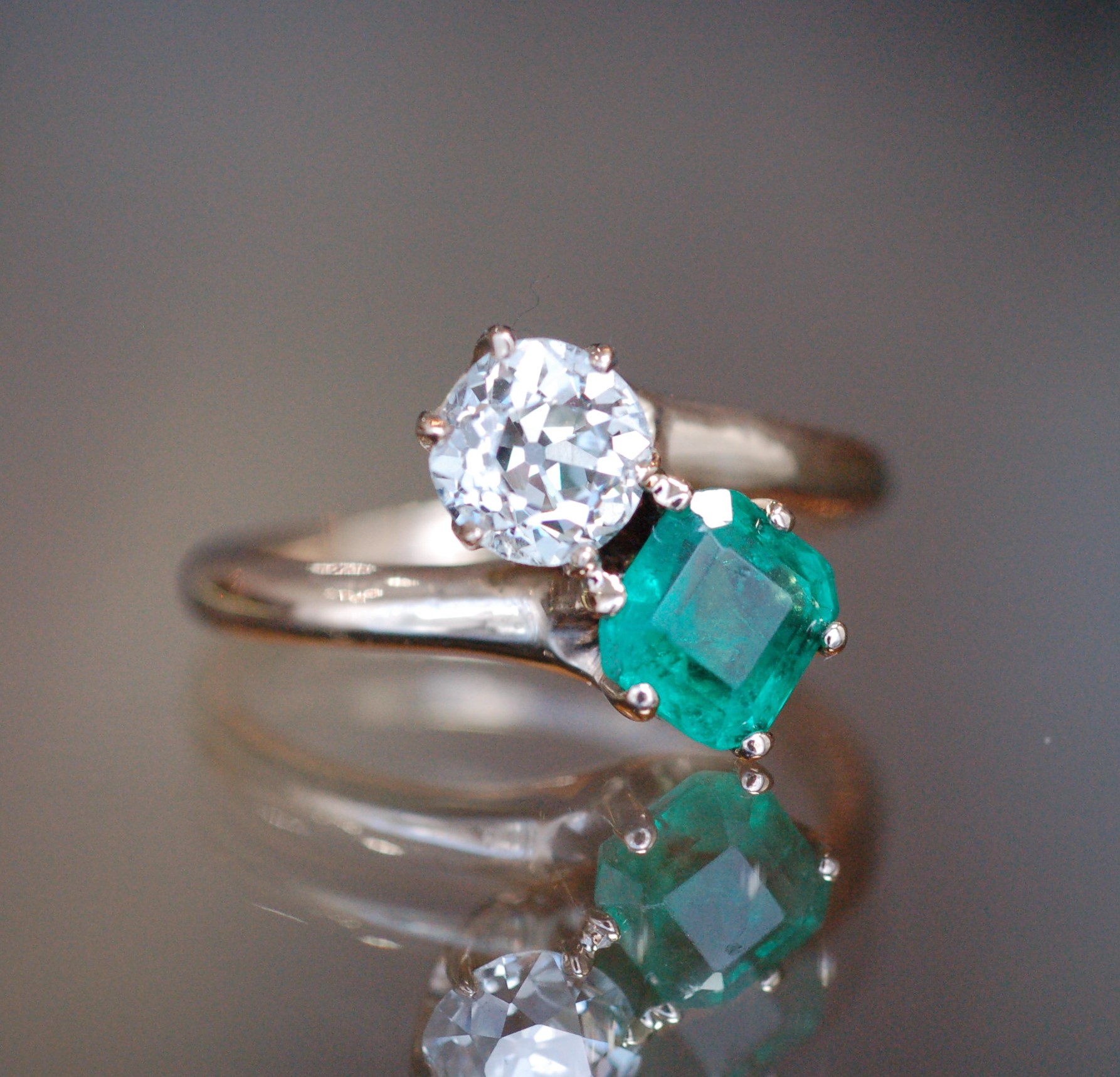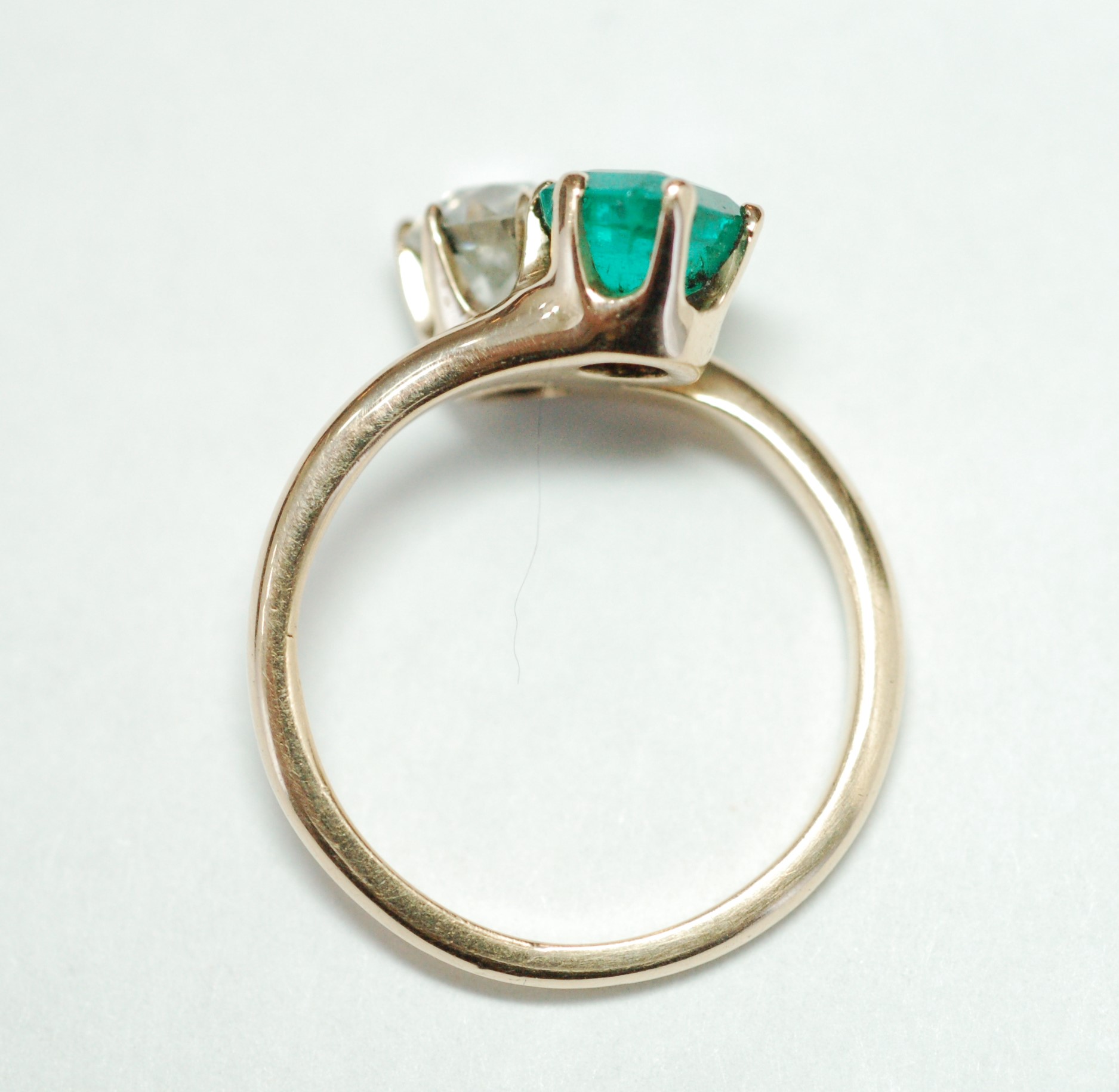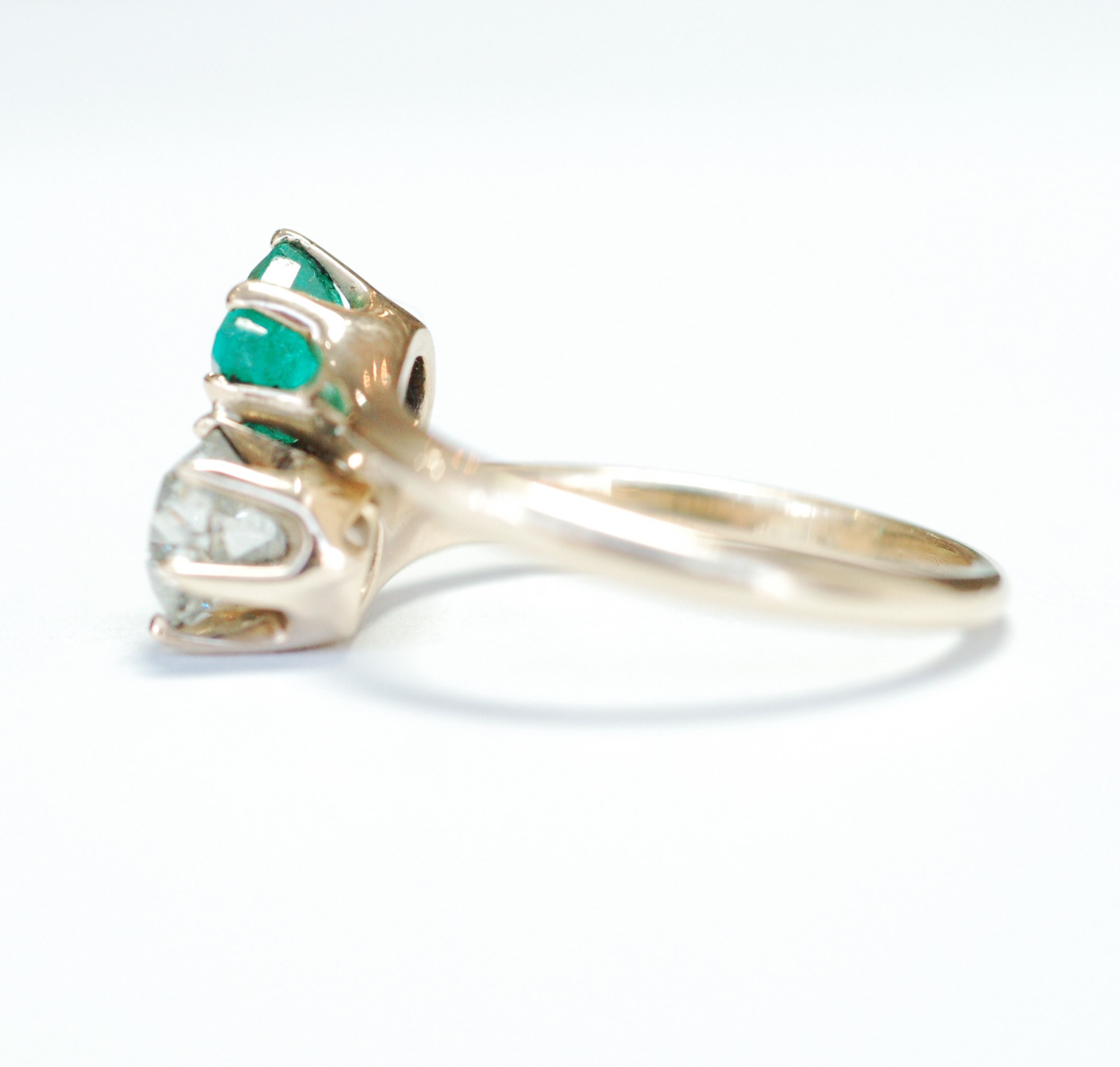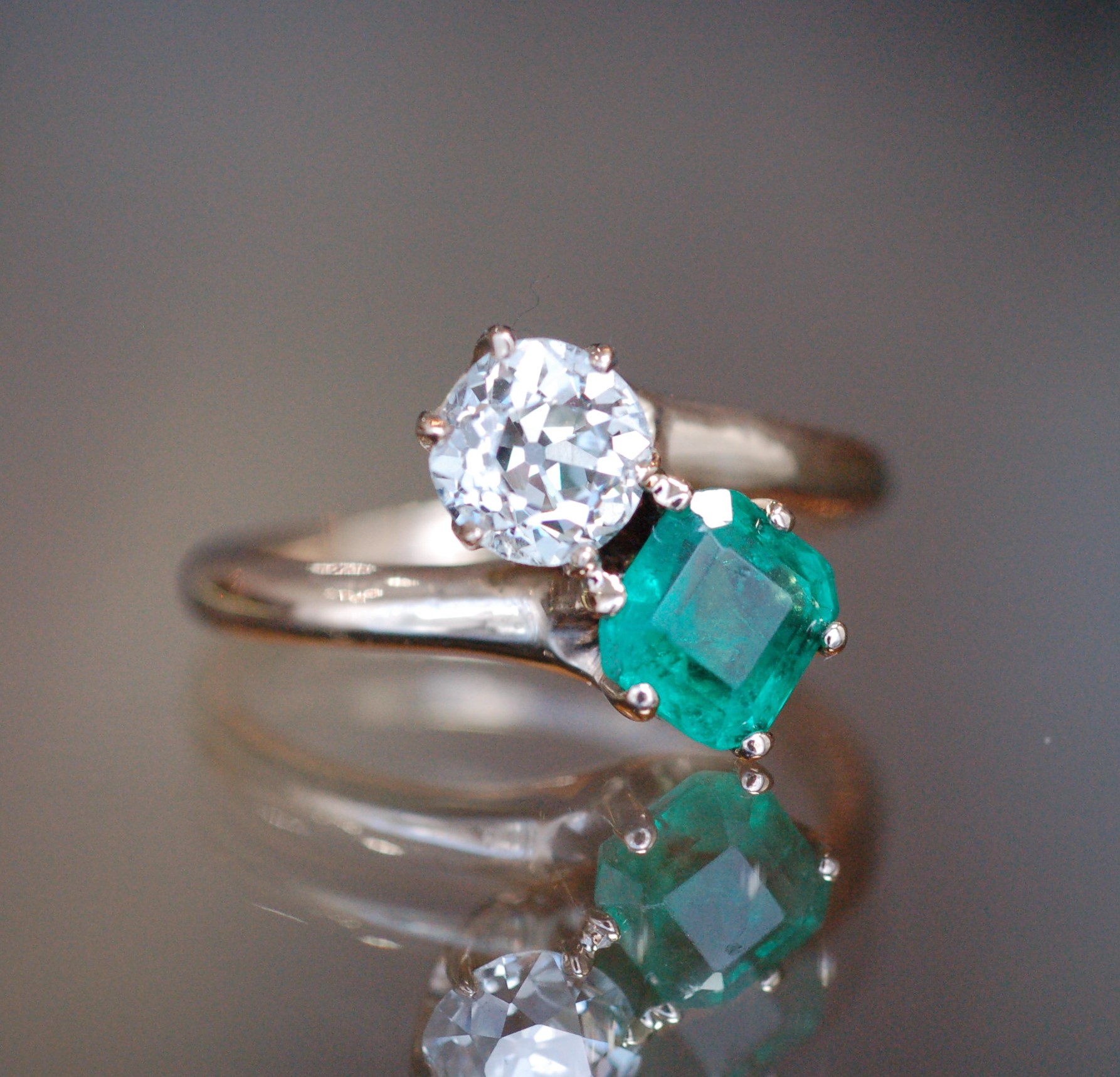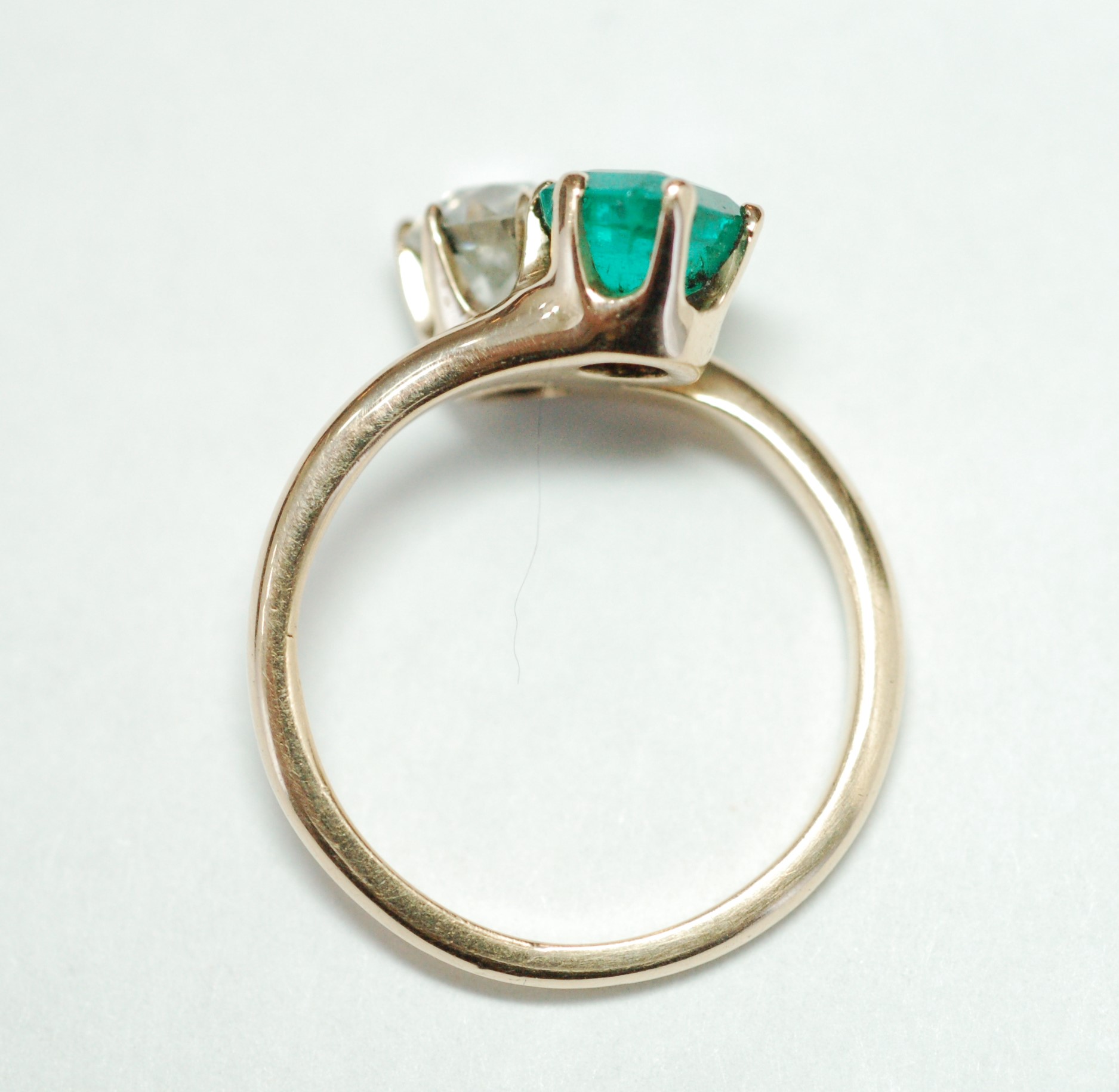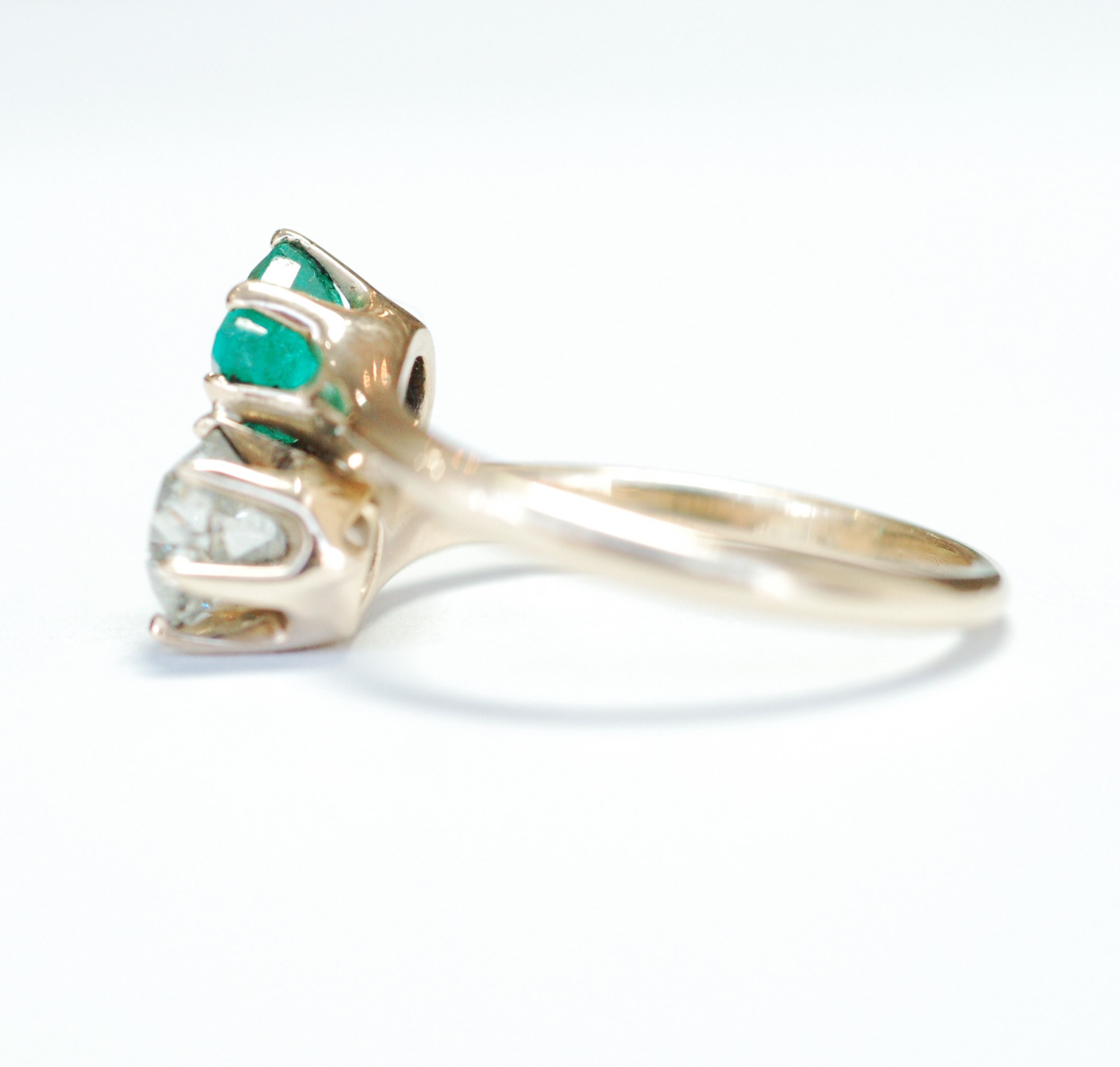 Antique Toi et Moi Diamond & Emerald Ring
Toi et Moi, You and Me, so romantic, so gorgeous! Such a beautiful ring could be anything you want it to be. A right hand ring, something to commemorate a special event in life, an engagement ring, or a very special present you buy for yourself!
This antique turn of the century ring is 14k yellow gold with a beautiful Old European Cut diamond ~.70ct, nestled beside a luscious old cut Emerald ~.83ct. Also perfect if your birthday is in May!
It's just been retipped by our bench jeweler, so your stones are safe and secure in their mounting.
Materials: 14k yellow gold, Old European Cut Diamond ~.70, Emerald ~.83ct. The emerald has been worn and loved for many years, so there is a little wear appropriate for the age, but nothing that detracts from the beauty of the stone.
Time Frame: Early 1900s
Size: ~5.75